[bsa_pro_ad_space id=1]
After becoming the champions of Call of Duty 4 at Kings of LAN May '15, everyone's attention drifted towards n00b Alliance (commonly shortened as "nA"). Their victory was well timed as everyone was eagerly waiting for their annual eSports tournament, Get nAiled '15.
With that regard, Get nAiled '15 organized by n00b Alliance was held on the 11th and 12th of July at Liberty Plaza. This year's edition brought a something new to the playing field (pun intended) with titles such as Mortal Kombat X and FIFA 15 along with the community's favorites, DOTA 2 and Call of Duty 4. The event was mainly powered by Hutch and had a strategic partnership with Gamer.LK, the Sri Lankan gaming community.
Photo Credits: Malshan Gunawardane
The setting
Get nAiled is doubtlessly one of the most anticipated eSports events of Sri Lanka. Period.
Last year's Get nAiled made a breakthrough in the community by being the first major eSports event to be held at Majestic City. The atmosphere created by visitors spectating from three floors may or may not have caused Webster to rethink the term "epicness". That choice of venue turned out to be an important success factor last year but unfortunately this year, due to circumstances beyond their control, the venue had to be shifted to the Liberty Plaza lobby areas.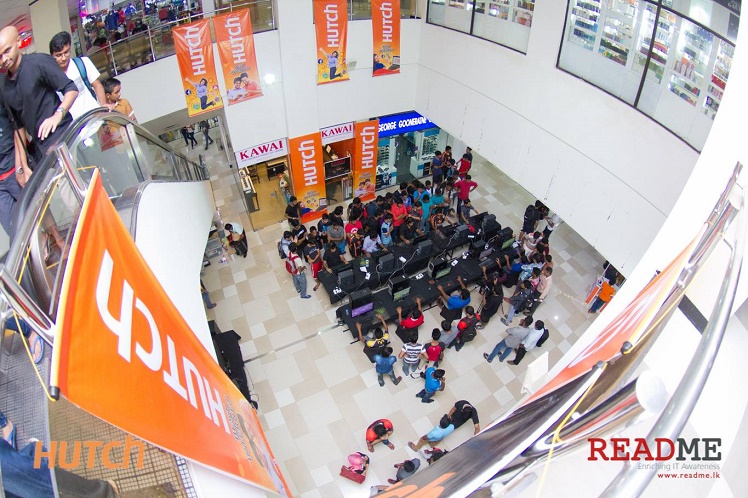 We had a bit of confusion with regard to the setup as well. The tournaments took part at two sections; those who walked in to the DOTA and individual titles area would have little difficulty in finding that there was another section with Call of Duty happening and Vice versa.
The only mode of spectating was standing behind the screen. Even though clans prefer that way to cheer their teams, it is a confirmed fact that it's often distracting for the players and information can be leaked to sides.
Despite these concerns, both n00b Alliance and the staff of Gamer.LK carried on to keep the crowd entertained as much as possible.
The Games
COD4
Unlike the usual tournaments where the final two teams are easily predictable, Get nAiled consisted of some different winners and rosters.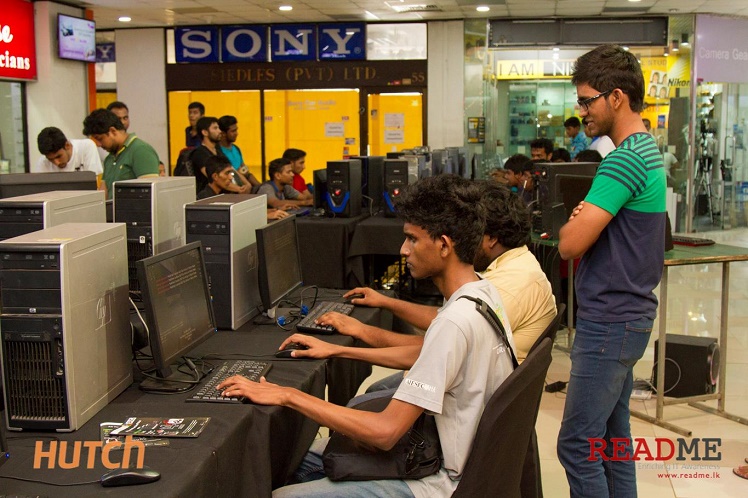 To start off, the two main COD4 teams of Maximum eSports: Team Maximum and MeetYourMakers were not there. Their captains played, but not for MAX.
The Gamer.LK featured cyber-athlete of the month, head-admin of Maximum eSports, and the community's most famous scope, 7hunD3R lead and played in a new standalone team named, "Team Kokis". In a rather "add insult to injury" moment, MAX's head of social media and captain of MeetYourMakers, Cyanide chose to leave MAX and join nA.
Under Cyanide's leadership, nA's C team, Cyclones were re-mastered into a new team named "nA | Phase".
Apart from MAX, more standalone teams formed out of members in Tech Morph, and Phoenix GaminG were seen. Xiphos eSports's main COD4 team, "Team iPwn" also was renamed to "Igilena Taan Kurullo".
46 teams took part and there were a few memorable incidents, such as nA's new team, Phase eliminating Igilena Taan kurullo in the 3rd round to a 13-2 score (reportedly the worse defeat of iPwn).
Speaking of new rosters and standalone teams, the two finalists of COD were non-other than the earlier mentioned Team Kokis and nA | Phase. It was a dramatic encounter to see the two former COD-kings of Maximum eSports face-off against each other once again in a final. Despite the changes, the result was the same as it was in SLCG '14: Team Kokis lead by 7hunD3R won COD4 at Get nAiled '15!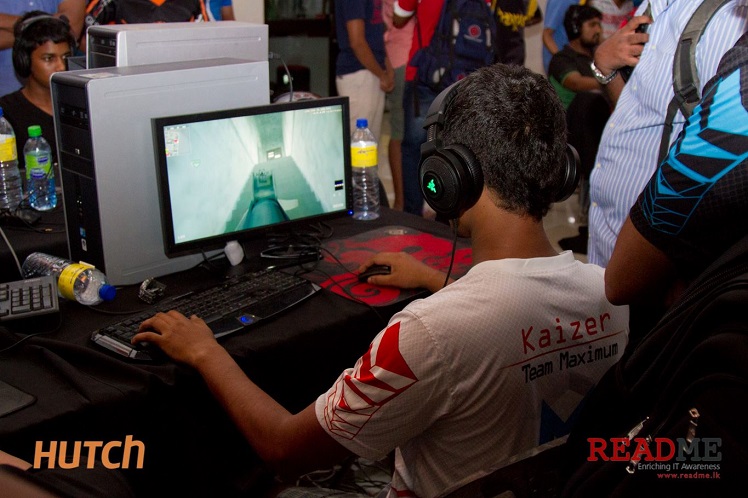 Winner – Team Kokis
Runner-up – nA | Team Phase
DOTA 2
There was only one major change for DOTA. A new team from Xiphos eSports named iPerfect was seen under the leadership of non other than Shenal 'AB' Daniel, who apart from being a gamer who moved into four out of five of Sri Lanka's leading clans, is also the current 1v1 champion.
Xiphos showed a very strong force. Origin Unknown from Xiphos took a lot of attention as they were able to beat PnX|SyFY in the 2nd round. Their supports increased even greater in number as Origin Unknown won the first match of the best of 3 against the reigning champions, TM | Death Sentence in the semifinals. However, that was all they could get as Death Sentence were able to win the following two matches to reserve their slot in the final.
On the other side of the draw, iPerfect had to face PnX|The Kade in the semifinals. The Kade made quick work with the first match. Then came the second game. Kills were balanced for both teams but The Kade was able to fight back as all they managed to break all the tier 2s of iPerfect without losing a single tower.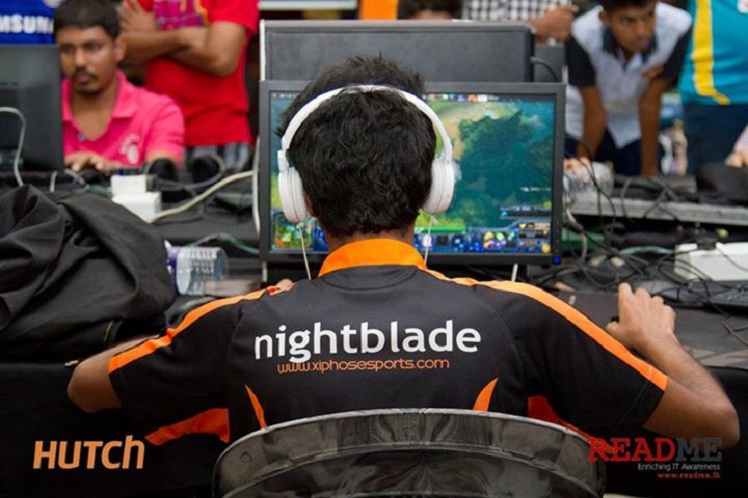 The Kade kicked things up a notch by taking the battle to higher ground, attacking iPerfects mid-racks. The team fight went in favor of The Kade. 5 buybacks, a die back for AB, and iPerfect's mid-racks were down. The Kade died taking iPerfect's mid barracks and as they were respawning, the server disconnected.
Since there was no host data on the lobby or in DOTA TV, the rules state that the match be restarted. This however was not acceptable to the captain of The Kade, Viren 'Hawkie' Dias was not happy with it. A factual discussion that spanned longer than an hour resulted in Hawkie in a rather disdain manner giving a walkover to iPerfect.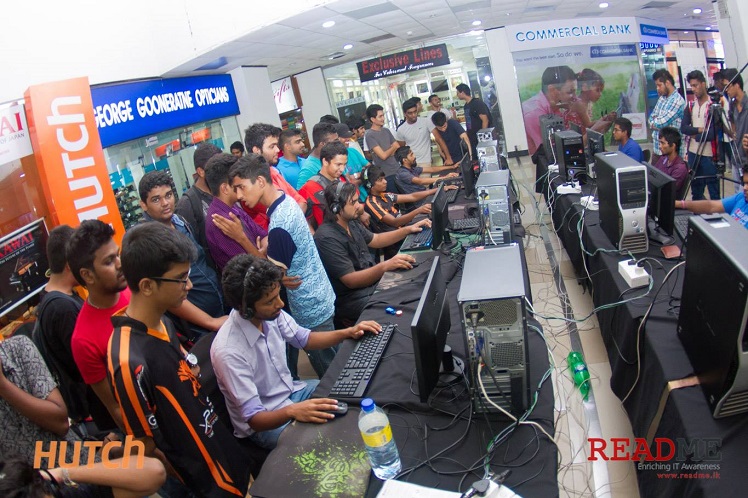 As such, iPerfect reserved their slot in the final against Death Sentence. Just as how it was for COD, it was another dramatic encounter between AB and his former team, Death Sentence.
Due to time restrains, only the first match of the best of 5 final happened that night. The rest of the matches happened on the 15th of July and Death Sentence was able to achieve another clear victory with a 3-0 score over the newly formed iPerfect.
Winner – TM | Death Sentence
Runner-up – x3 | iPerfect
MKX
Over in the other corner, the individual titles happened a lot less dramatically. Mortal Kombat X took place with a comparatively large draw of 28 participants. The former MK9 champion, nA|kucf finally entered the MKX scene. A repeat of SLCG '14 happened with kucf proceeding to face the currently reigning champion, PnX|DeMoN in the final. The result was once again the same, DeMoN defeated kucf to a 3-0 score.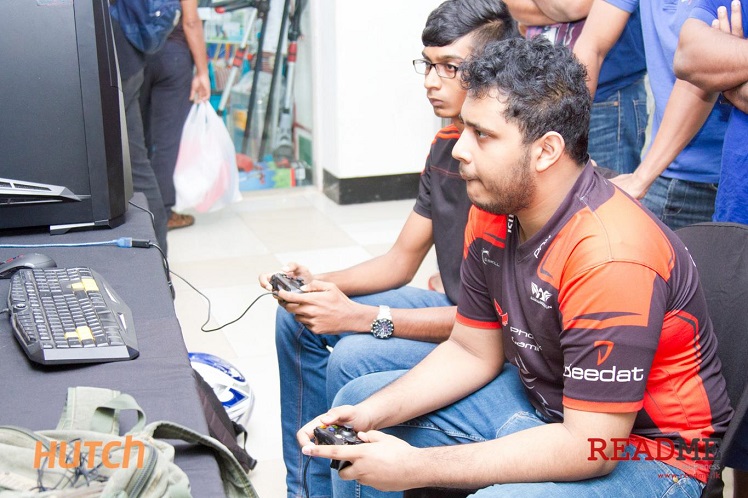 Winner – PnX|DeMoN
Runner-up – nA | kucf
FIFA '15
FIFA was not highlighted much with the game being played mostly by Phoenix GaminG. From semifinals onwards there wasn't a single non-PnX member seen in the area, hardly even to spectate. The two finals this time were Moin and Cuztom55, with Moin scoring the winning goal for the match.
Winner – PnX|Moin
Runner-up – PnX|Cuztom55
Conclusion
Get nAiled '15 brought more dramatic tension to the audience than actual game tension. Get nAiled was marvelous last year with their superb selection of venue and for hosting the first ever All-Star League of Legends match. It was one of local eSports' most beautiful moments. There were a few drawbacks when compared to last year but all in all, the event went well and n00b Alliance was able to host another quality tournament.