On Thursday (the 31st of July) mobile developers in and around Colombo gathered at the Dialog Futureworld Auditorium for a boot camp that was organized by SLASSCOM.
Well, we aren't sure if boot camp is the proper word, since the event didn't resemble anything out of a boot camp in the movies. There were no angry former military sergeants screaming at everyone to do push ups. Instead there were a few friendly folks from 99X Technology to share their knowledge in mobile development with everyone in attendance. So what did we learn at this mobile developer boot camp? Read on and find out, folks!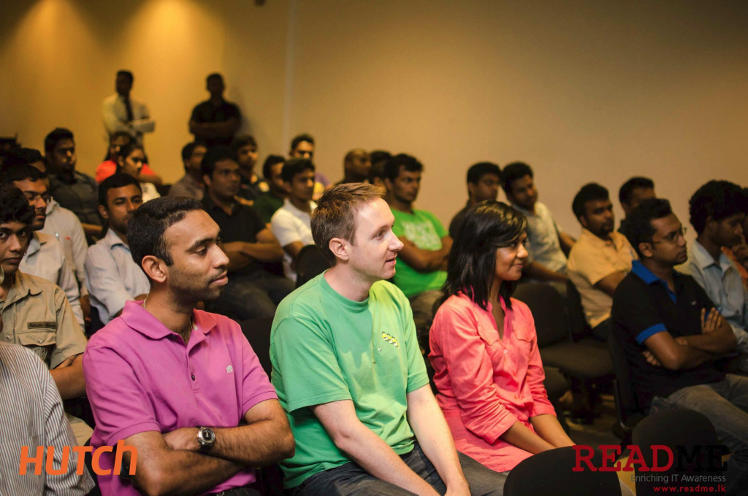 "Today I need an app that fulfils my requirement and then I need to get rid of it," began the first speaker of the day, Dileepa Jayathilake, as he began his speech with an introduction to the mobile apps available today. The main topic of his presentation was mobile app architectures.
Dileepa first explained the four types of mobile architectures we have today: Native apps, Native Hybrid, Hosted Hybrid and Web Hybrid apps. Following the brief technical explanation on what how these architectures work, Dileepa went onto answer the all-important question: how do you select the architecture that meets your needs?
There are three things you'll need to do to answer that question: research, study and most importantly, a critical evaluation of the architectures. Each architecture has its own advantages and disadvantages and depends mostly on the project. After explaining the choices in more detail, Dileepa stepped down and gave way to Rasika Mahindasiri, whose speech focused on sharing some simple tips about User Experience – aka UX to anyone who's into development.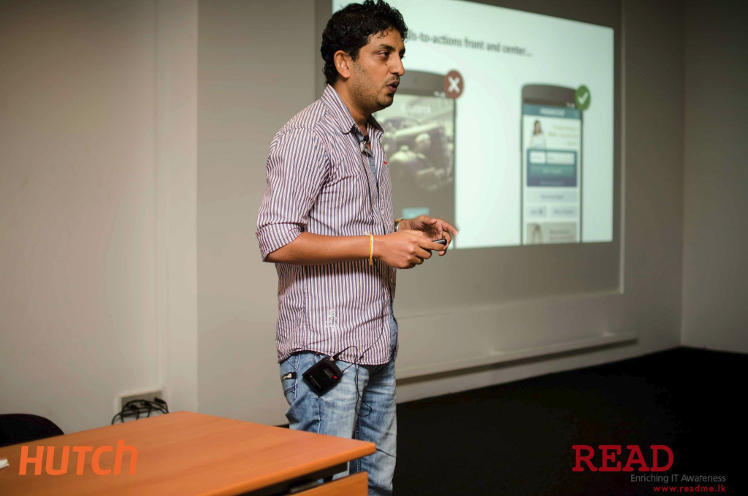 We could go on and on about how UX could help improve your app but that would take another article (or two) so in simple terms: good UX = happy users. Now with that in mind, the UX tips Rasika shared are:
Make your search feature visible and make sure it returns relevant results. Don't show results for a scooter when your users search for a phone (ikman.lk, we're looking at you here).
Break your forms into chunks and make them efficient. If there's pre-existing user data then use it. Let users know about any errors they make as they fill the form, not after clicking submit
Let users browse your content before they sign up.
 Whatever you build, test it with users. 60% of User experience issues can be solved with testing involving just five users, so never downplay the importance of testing.
Following Rasika's presentation we had Ramindu Weeraman speaking about mobile architectures. Ramindu's presentation focused on taking a more in-depth look at the mobile architectures previously discussed by Dileepa.
After Ramindu's presentation we had Ashan Fernando, taking the stage to give the final presentation of the day. Ashan's presentation was focused on how to build hybrid mobile apps. With Ashan concluding his presentation and stepping off the stage, the boot camp entered a break for refreshments. Following the refreshment break, a hands-on workshop was conducted by Asanka nissanka on hybrid apps and cloud services before marking the end of a not so rigorous- but educational – boot camp.