Damn Google, back at it again with the new standards. This time for watchbands, more specifically Android Wear Smartwatches. Called "Mode", the idea is devilishly simple. Google is basically hoping to make the process of swapping out your Android Wear smartwatch band as easy as it is on the Apple Watch.
Enter Mode Watchbands
The first set of band available from Hadley-Roma will start off at $49.99 for silicon bands and $59.99 for leather ones. Compatibility-wise, they will fit any watch that uses standard lugs to attach the watch band. This is where the ingenuity of Google comes in to play (pun intended). You simply attach the pins to your watch, and each band has a small latch that you can open and close with a switch.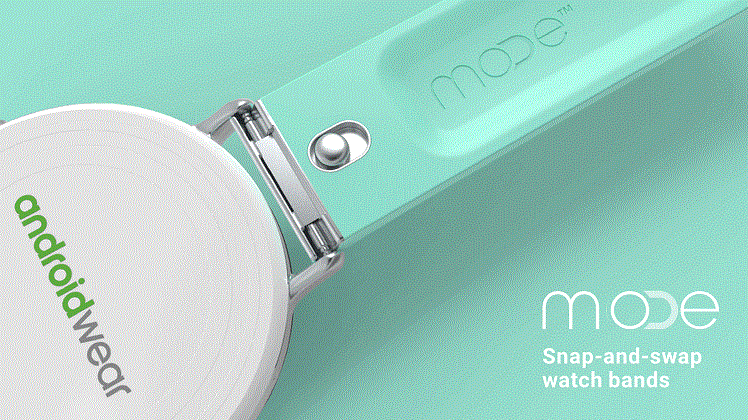 Supposedly thought to be universal, you will still have to get bands that are the correct width for your watch. Currently they ship in 16mm, 18mm, 20mm, and 22mm.
According to Google, they are letting anybody use the "Mode" system, though that will be possible only "as long as they source the MODE mechanism from Google authorized vendors, pass reliability testing and follow our brand guidelines." We're keeping our fingers crosses that these guidelines and prices from those vendors will not be too time-consuming, lest Mode die before it starts.
With regard to why it's getting started, it's pretty clear cut that it's based on the success of Apple Watch bands. At their last event, Apple CEO Tim Cook noted that "about a third of our Apple Watch wearers regularly change their bands." Whilst Google doesn't have numbers for Android Wear at hand, there's no doubt that they would surely like them to be slightly higher.
For those interested on getting your hands on a Mode band, the bands from Hadley-Roma will be available on Amazon and in the Google Store soon.