We all know what happened a few days ago: Nokia gave the final curtain call. They sold their entire mobile phone and services division to none other than Microsoft Mobile, thus bringing to a close a chapter of the Finnish multinational corporation that had been providing maps and navigation, music, messaging and media software solutions since its inception in 1865.
The closure of the deal which took place on Friday the 25th April, includes a license to a portfolio of all of Nokia's patents, follows delays in global regulatory approvals and ends the production of mobile phones by the Finnish company, which had a peak 40-percent global market share in 2008. Microsoft now possesses  more than 90% of all phones powered by Windows Mobile (aka the Lumia lineup) and they also acquire the low end Asha (and relatively new Nokia X handset).
Wait, Nokia's alive? 
There's a lot of confusion on this point, so let's set things straight. Nokia wasn't just renamed to Microsoft Mobile overnight. Microsoft bought Nokia's devices arm, not the whole thing: for all points and purposes, Nokia still exists. Microsoft basically took the Lumia brand, subjecting Nokia to a NCC (non-compete clause) preventing it from producing any mobile devices under the Nokia name till 31 December 2015.
But there's another part to Nokia: Nokia Solutions and Networks (NSN). NSN employs almost 60,000 people and is one of the largest mobile broadband companies in the world, competing with the likes of Alcatel-Lucent. NSN also has HERE (the companies maps and location oriented services and Advanced Technologies (the licensing and development arm of Nokia). So while any phones that are released in the near future will be Microsoft- branded, yes, Nokia is still alive. Their phone arm was but a portion of their actual operations.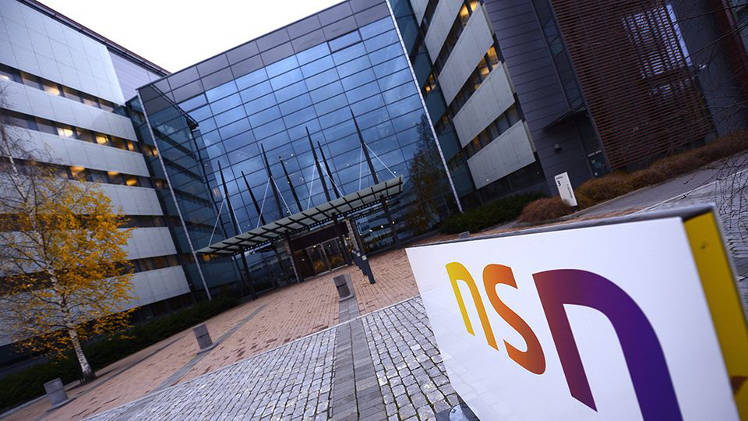 So….. Now What?
Microsoft is in a bit of a pickle. Firstly, there's a the Nokia X – an Android phone which happens to compete with their own Windows platform – and it might just be the key to dominating the low-end smartphone market.  Then there's actual production to run. Then there's also the question of providing the same softwareto phone manufacturers like Samsung, Huawei and HTC, which are now effectively Microsoft's rivals. AND there's also the difficulty of convincing other phone manufacturers to hop on the Windows bandwagon – it's like BMW trying to convince Ferrari to use their engine and their badge on a new car.
Unless Microsoft wants to ham-handedly drive out all other manufacturers and establish a Windows ecosystem dominated by itself (cue Apple), this is going to be really tough. They're effectively having to manage shipping their own hardware to compete with its own licensees, while still creating a successful platform. Microsoft could be the rare exception that manages this well, but Apple failed with the original Mac and the Newton, Palm failed with Palm OS, and Nokia itself struggled with Symbian. Google's experiment with making its own Android phones resulted in the search giant selling Motorola to Lenovo for $2.91 billion, less than two years after paying $12.5 billion to acquire it. How long can MS last, really?
The Final Choice – Lumia or Surface?
Whichever way Microsoft handles the tricky balance of making the phones and licensing the software, a large number of unanswered questions still remain. Former Microsoft CEO Steve Ballmer briefly outlined a plan for devices and services for the company which included the big Surface bet.  Now the question on everyone's minds; does Microsoft opt for Nokia's Lumia tablet design or ditch it and go all out with the Surface? Will they merge the two programs? It's a question Microsoft has not yet answered.
The Road Ahead
It's official: the deal's done: still, nobody has any idea how Microsoft is going to make money.
"There isn't a clear strategy," said Daniel Ives, managing director at FBR Capital Markets, speaking to Forbes. "The biggest question for a Microsoft investor is how the company's going to turn Nokia's handsets around in a challenging mobile market. It's a challenge on par with making the New York Mets a playoff contender."
Nokia's still bleeding: they've actually seen a 30% drop in revenue, and there's honestly no telling whether MS can actually make this work or integrate fast enough to bring the Lumia up as a decent competitor in the smartphone market. After all, their acquisition of Skype took what seemed to be a long time before the end-to-end integrations started showing.
There's a rosy side to this thorn. The collaboration might mean improved Windows Phone software and hardware in the future, something that Nokia and Microsoft had been working on together as separate companies until now. Whatever the deal brings, a big part of Microsoft's "mobile first" strategy is focused on Nokia's assets. Microsoft can't afford to be slow with its latest acquisition and risk Windows Phone's growth and sales numbers. Windows Phone's future relies on it.