With advancements in technology, day to day activities have become even simpler. Take an example of career opportunities. You had to pretty much raid all the newspaper stands in your neighborhood, arm yourself with a marker pen and begin the ritual of marking out potential employment opportunities that fit your requirement.
Now, with the proliferation of internet usage, one can simply perform this tedious task online, perhaps whilst listening to some music or watching the latest season of Game of Thrones. Online Job boards are fast becoming popular due to fast results and easy to use navigation.
Enter OWL.lk. An online job vacancy advertising site with maybe a bit more than that to it. Founded in 2015 by a group of young individuals, OWL provides job listings from both government and non-government (private) sector institutes. Navigating to the homepage, you are greeted with a simple form consisting of two text boxes. Results are grouped and displayed according to the job keyword (for example Civil Engineer) and the location of the job posting (For example, Colombo 01,02 and so on and so forth).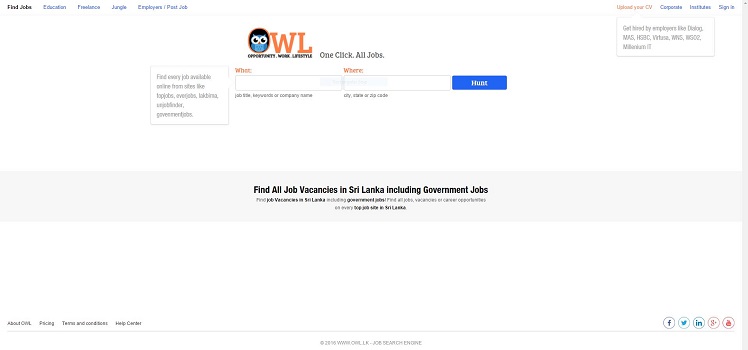 It basically pulls all job listings from sources such as topjobs, everjobs, lakbima, unjobfinder and curates them into one place for your perusal. The results can further be filtered by Industry (IT, Accounting, HR, Sales, and marketing etc.), Job type (Full time, part time, temporary, contract etc.), and Location. From there, once the results are displayed, you can click the most suitable posting and from there get contact details of the employer etc. and apply by signing up for any of the job finding services.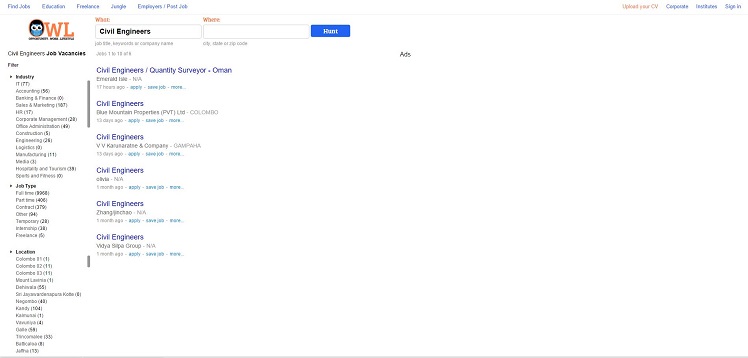 You can even upload your CV to OWL's own databases and search for employment opportunities from organizations the likes of Dialog, MAS, HSBC, Virtusa, WNS, WSO2 and Millenium IT. Note that you will need to create an OWL account in order to do so. It's not too hassling, just your basic information such as email address and a name.
OWL is not only for those seeking employment opportunities, but also caters to those who are on the lookout for potential employees for their business. In that context, OWL allows corporate members to create accounts and post job listings in order to attract and seek out potential targets for their business. Once again an OWL account is required for this action with the sign-up form requesting details such as Company name, Business registration number, email and password.
That's not all, though. When OWL says they cater to everyone, they mean everyone. There's even a section for Educational Institutes where institutions can sign up and have access to a growing community of talented youth, post CVs and even upload coursework material so that you can compare it against coursework of similar categories. It also has an in-mail feature enabling you to filter between admission emails and personal and work mail, quite a nifty feature indeed.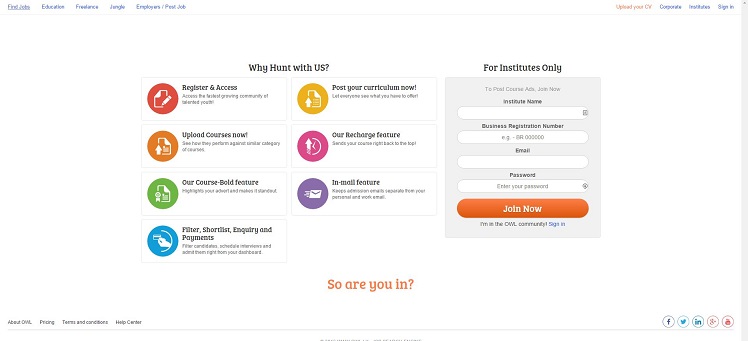 On the top of the site you will also find a link to educational postings where students and those interested can enroll in numerous diploma and graduate programmes. You have the choice of Applying, viewing additional information about selected course or adding it to a wish list to process later.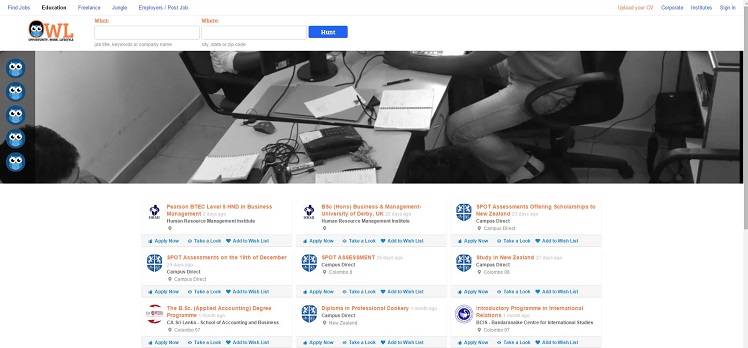 Next up is the freelance section where similar to the educational postings, you are presented with a lineup of organizations looking for freelance employees. Again, you have the choice of applying, viewing additional information about selected course or adding it to a wish list to process later.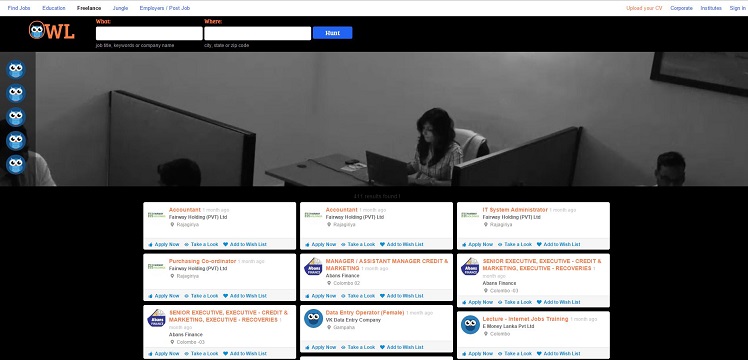 The next tab that caught our attention was the Jungle. As the name suggests, there seems to be a lot going on here. The Jungle offers advice, guidance and also a news section showcasing the latest trends in technology and marketing and brand management.  It also offers guidance to those seeking employment with a number of self-help articles that you can read up to strengthen your skills and land the job of your dreams. You can also post your own thoughts via signing up and logging into OWL.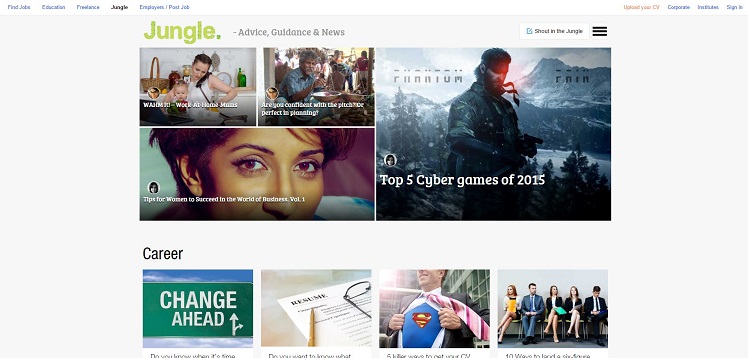 Overall, for a job posting site, OWL certainly has a lot going on for it. In terms of the UI, it could be a bit more polished. It looks a tad on the sparse side but gets the job done. Search results too could use a bit more work. For example, when I ran a simple search for Civil Engineers, I had to refrain from entering a location as it declined to show results. It looks to be a work in progress but with a few tweaks here and there, OWL has the earmarks of becoming a powerful platform for employment opportunities. You can visit www.owl.lk and have a look for yourselves. Happy hunting.