Panasonic's a household brand in Sri Lanka – at least,as far as table fans, wall clocks and air conditioners are concerned. However, there's more to their lineup: mobile phones. Panasonic India just announced to the media that it will venture into the Sri Lankan market, citing market growth and untapped customer bases as reasons for doing so.
"It is in line with this aim that we are today marking our entry in this region, given the huge market potential that exists in the country. We have also ventured into the Nepal smartphone market and Panasonic is looking forward towards building a stronger brand presence across regions," stated Manish Sharma, manger for the India and South Asia region.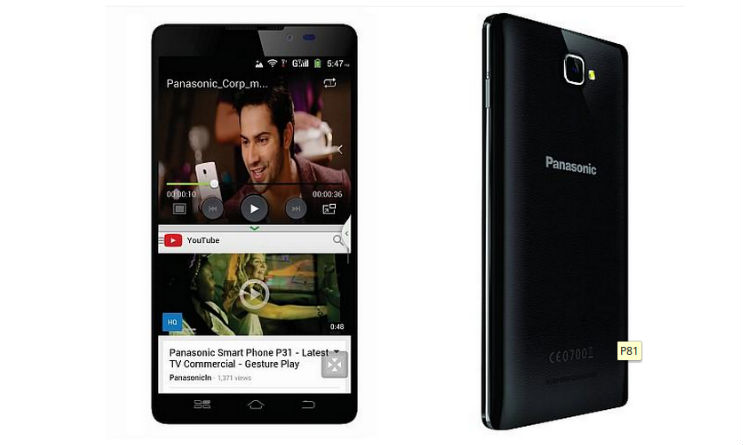 So what can we look forward to? On the high end, the first thing that comes to mind is the Panasonic Lumix, the camera-cum-phone that not so long ago earned Panasonic its fifteen minutes of fame on Engagdet. There are also models like the P81 (pictured above), which combine 720p screens with middle-to-high end chipsets and cameras. The bulk of their offerings are on the low, affordable end of Android devices. We're not sure as to what we'll be seeing here, so let's see what Panasonic has to offer – and where.