And upon that fateful day, 21 brave adventurers set sail for the horizon…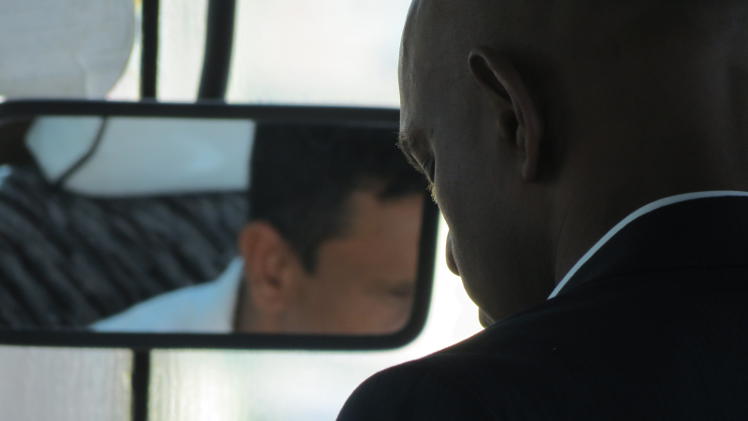 Well, maybe not. In reality, we piled into the big, white A/C bus that idled outside the WSO2 office in Colombo on the 29th of January, armed with liberal amounts of submarines. Those who had made the journey before settled in to sleep. Those who hadn't stayed awake. Meanwhile, inside the WSO2 building, engineers coded while watching the cricket match, blissfully unaware that some of their number had just gone missing.
At around 5 AM the next day we woke up to find an infrared camera glaring at us out of a tree. We had arrived at Hotel Tilko, where such things are the norm. If we had had night vision, which we didn't, we could have seen the WSO2 logo from the window of our room: a copy of the one in Colombo, silhouetted against a sky that had yet see the high, bright screens and neon slogans and elaborate trademarks that accompany progress. The middleware provider had, perhaps not inadvertently, made history: they were the first Sri Lankan IT company to venture up North.
A few hours later, with a bit of sleep and a change of clothes, everyone set off for the official launch. We were online with our usual Hutch gear, which was working just fine.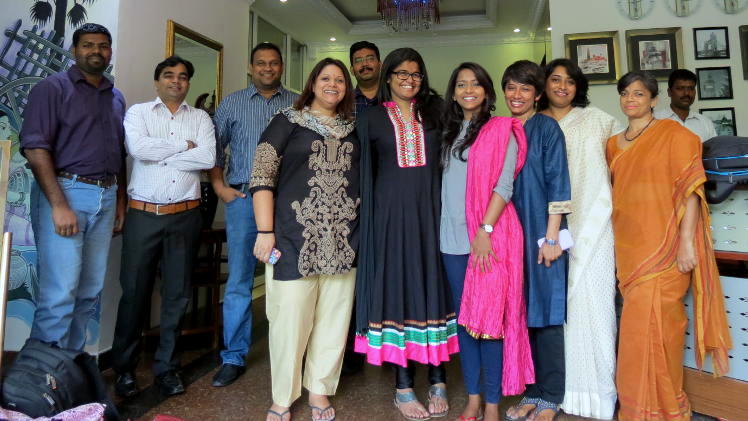 WSO2 Jaffna is in a new, white building, the bottom floor of which is a Rocell showroom, situated in a narrow road thrumming with motorcycle activity. We're told that residents refer to this as the Rocell building, but that just might be changing now that WSO2 is here.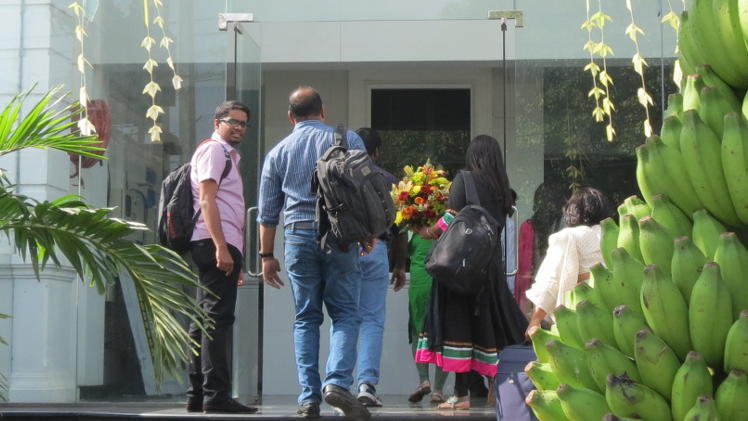 The second floor is of little import, save for an odd glass door that opens out into thin air about fifteen feet above the entrance. Dr Sanjiva Weerawarana, apparently just as puzzled by its existence as we are, jokes that this is where they'll chuck the bad ideas out of. The third and the fourth floors are empty.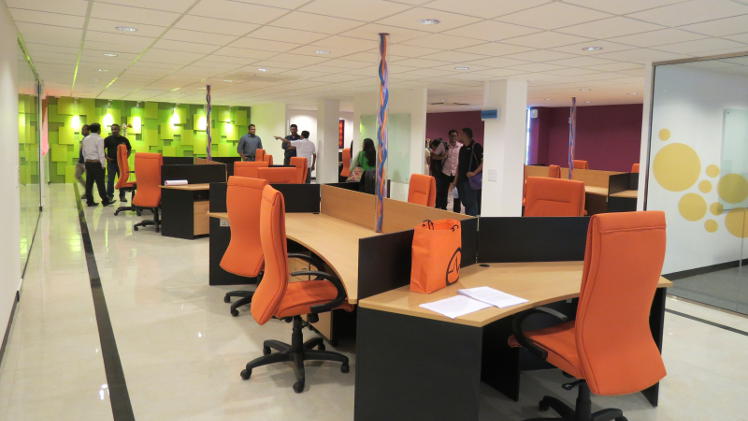 The fifth floor is where stuff happens. Everything's been turned white, with tall orange chairs and colorful power cables snaking down in clear tubes descending from ceiling. To one side is the requisite table tennis board, foosball table, carrom board, sofa, TV and the beginnings of a walk-in kitchen. There's a meeting room christened "Winterfell" and enough space for about 30 people to trundle around in comfort.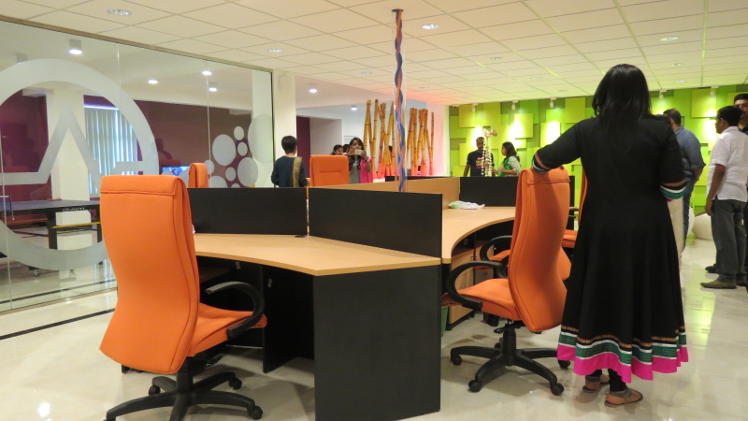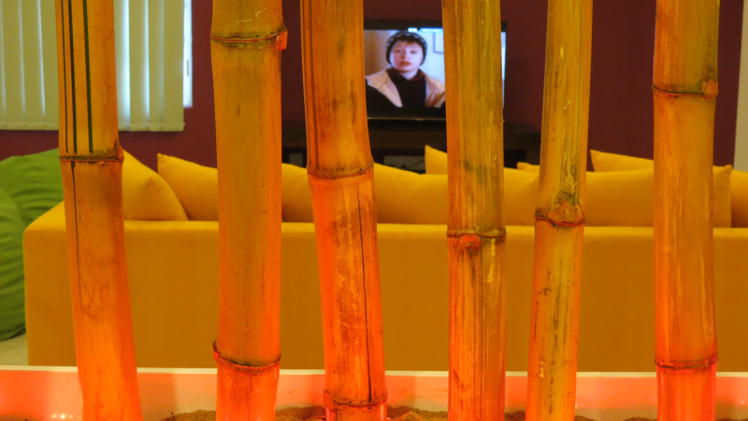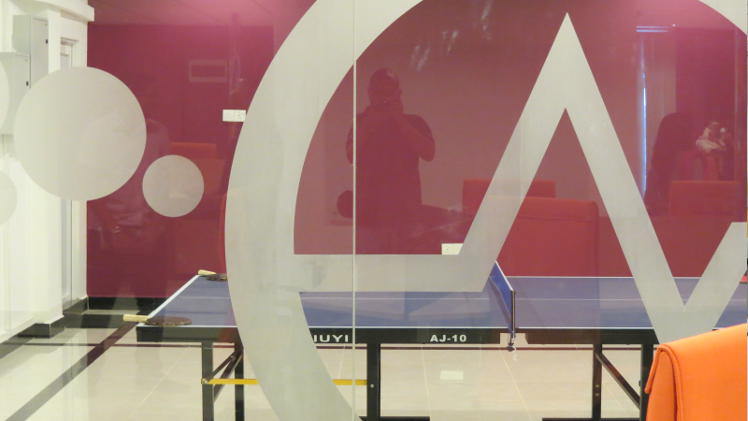 All of this was opened with relatively little ceremony – a few guests of honor; a few garlands, a ribbon sliced in two, a pot of milk kept to boil.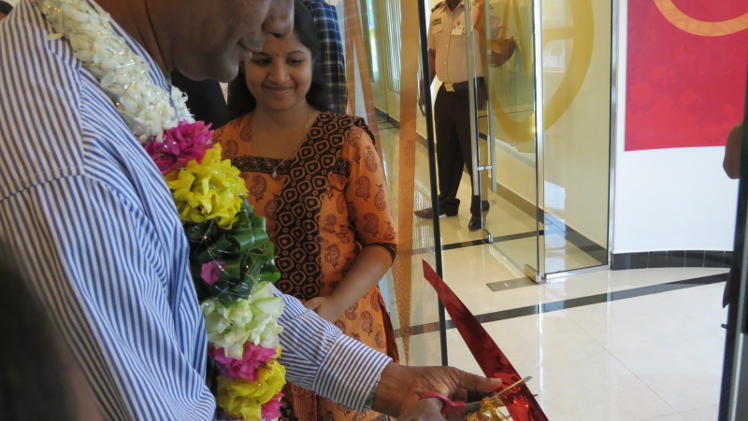 "We realized that there are a great deal of quality people in the University of Jaffna," explained Dr Sanjiva, when we caught up with him post-ceremony. He referred back to last year, when WSO2 conducted technical training and workshops at the University of Jaffna. "The reason we moved here is because we want those people in with us. And hopefully we can also help the University in return. Eight people will be starting work here, and we'll scale up from there. Everybody moving in here today has been at the Colombo office, and everything's set up – we'll have people rotating in and out of Jaffna regularly."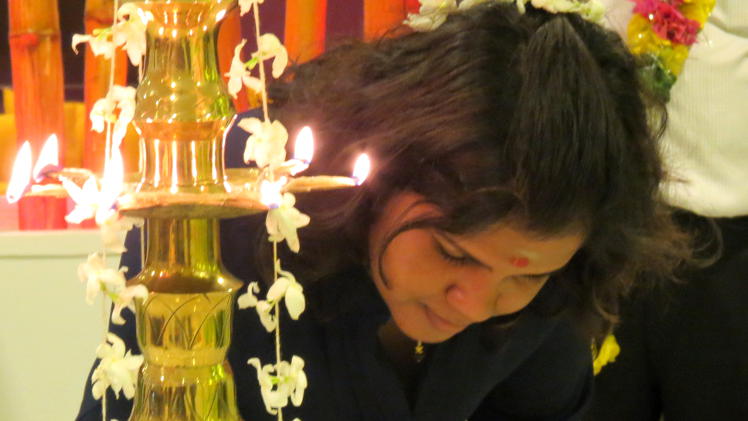 The staff were soon joined by the families of those who were to begin their work here – parents, children and so on. Traditional sweetmeats were served. The best part, however, is that WSO2 seems to have effectively transplanted its decidedly hip tech culture into the heart of Jaffna, creating not just a place to work in, but a place where people will want to work in. That's powerful incentive, especially in the current vacuum.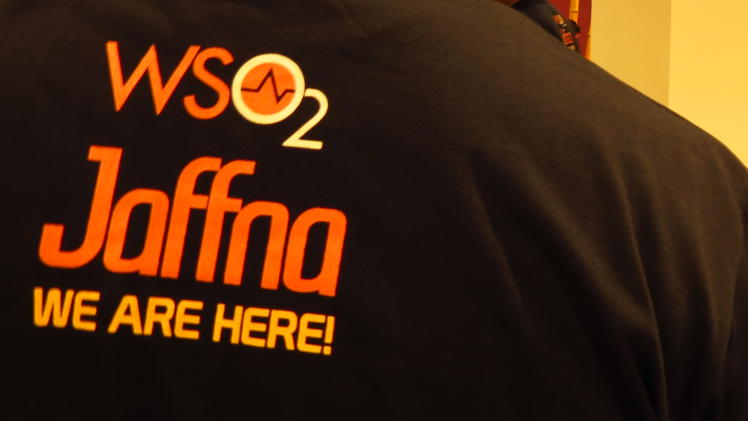 WSO2 is accused not just of changing Jaffna's fledgling IT industry, but also its skyline. The WSO2 logo, almost identical the the one in Colombo, stands a foot above almost every other billboard in the land, jutting out against an otherwise flat cityscape.
In our visits to Jaffna last year, we heard a great deal of speculation on Jaffna's IT industry, and whether it would ever really flourish without some really big companies moving North, and when this would ever happen. While the prophesied "Silicon Valley of Sri Lanka" is still far in the future, many pointed out then that despite many fine speeches, few companies had actually made the leap and that few ever would.
Indeed, at the opening ceremony, one guest remarked that years ago, he used to travel past the Virtusa office every day; and each day he would look up at the logo and wonder when such a company would set up here in Jaffna.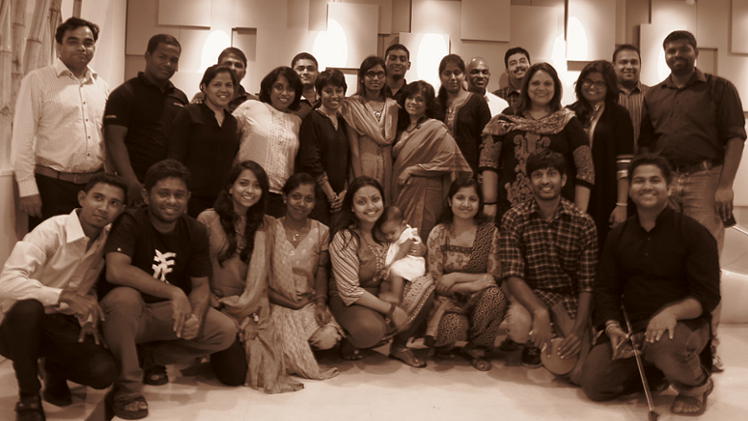 Thanks to WSO2 Jaffna, I think it's safe to say that future is here.