This one is for all the gamers out there. Ever wanted to show off your mad skills but were not too sure how to? Well fear no more.
Enter Player.me
Co-founded and created by Sean Fee, Jamil Velji, Makara Sok, and Bogdan Luca, Player.me aims to be the number one social platform for gamers to promote their gaming skills, connect worldwide with other players and even follow their own favorite players and/or role models in the gaming arena. The platform is still in beta stage and those willing and interested to sign up can do so by giving their email address and entering in a unique gamer ID. From that point onwards, it's a waiting game as users need an invite code to complete the registration (hence it being in beta stage). If you are one of those people lucky enough to get a code then you can enter it and setup your profile.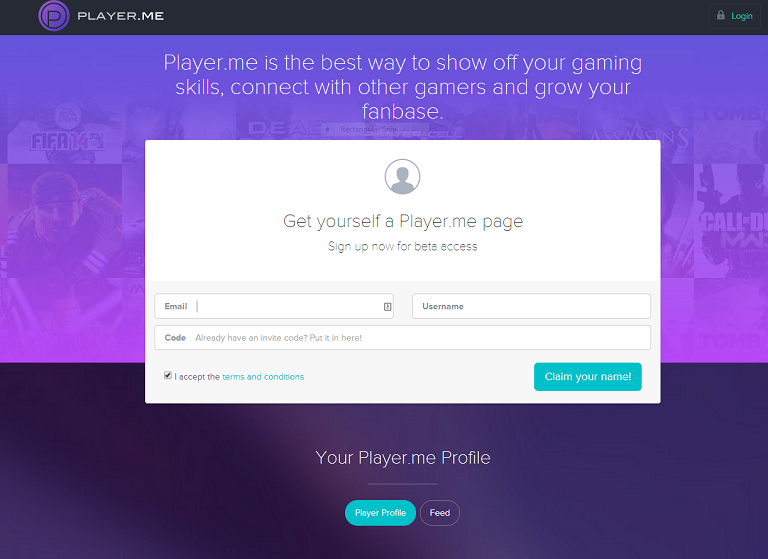 So what's all the hubbub Bub?
Similar to the layout of AMD Gaming Evolved App and XFire, users are presented with a window where they can enter their information and personalize their profiles via adding a profile image and a background image.
You can create your profile and show the world your taste in video games and find people who share and follow you on this network. You can also connect to other various social networking sites such as your own personal website (if you have one), Facebook, Twitter, Google+, Twitch, Youtube and not to mention Steam. In addition, you can compile a list of videos with your own games, to demonstrate your level as well as a list of your favorite games. You can also write a short biography outlining your career as a gamer.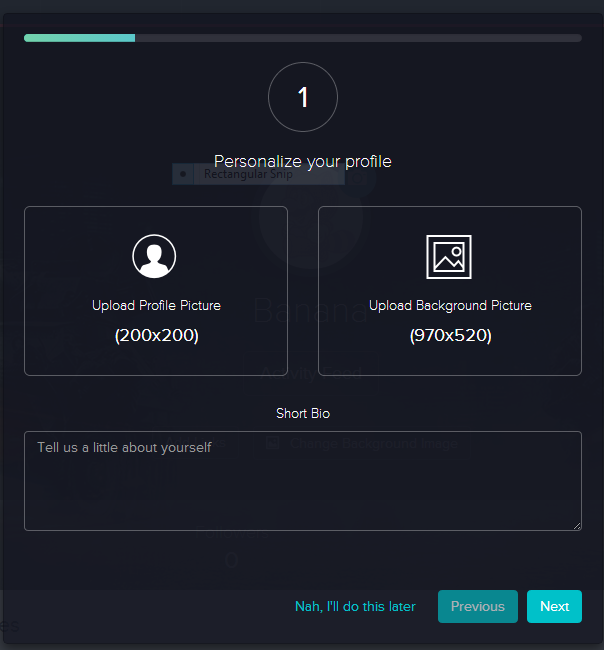 Once all the relevant details are filled out, the user is able to add upto 9 of his/her favorite games. This enables the site to have a broader search radius when matching up against other gamers and provide gamers information about other fellow gamers. This is especially helpful if there are two gamers who play the same game, live in the same vicinity but don't know about each other. Enter Player.me and BAM! Instant friends.
Searching for Players and Games
In addition to adding your top favorite games, you can also follow your favorite gamers and friends, view their profiles, message others and view their activity feed to update yourself on the latest happenings. Searching is divided into two main categories:
Players
This is where gamers can view details of other gamers. This is further broken down into Similar Gamers (where gamers with similar interests are shown), Featured Gamers (the featured gamers for a period of time, Popular gamers (the most talked about gamers) and the newest gamers (those who have joined recently). Gamers can also add their friends via the search bar located at the top of the page.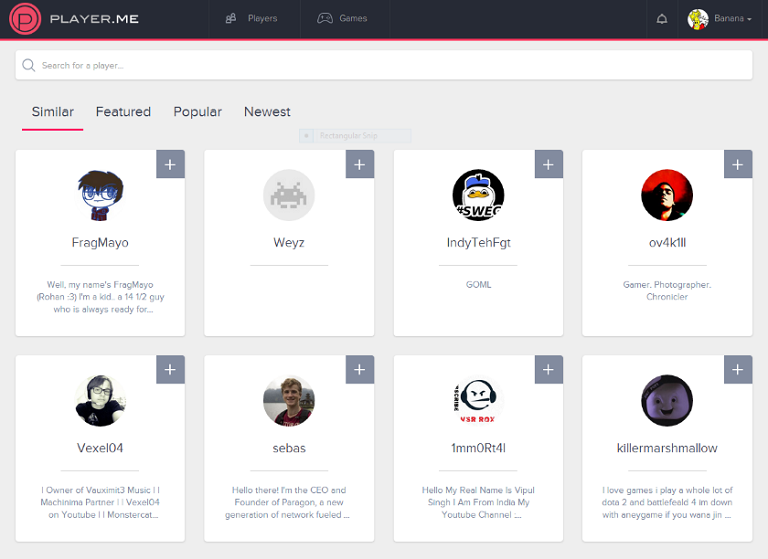 Games
Similar to the Players section, this section is where you can view games and add the games you play to your profile. Once you click a game that you fancy, everything about it is available to you including what the game is about, who plays it, in game footage and even the website URL for the game. This section again is divided into two sections; Popular (the most talked about games) and Newest (games added newly. Duhh)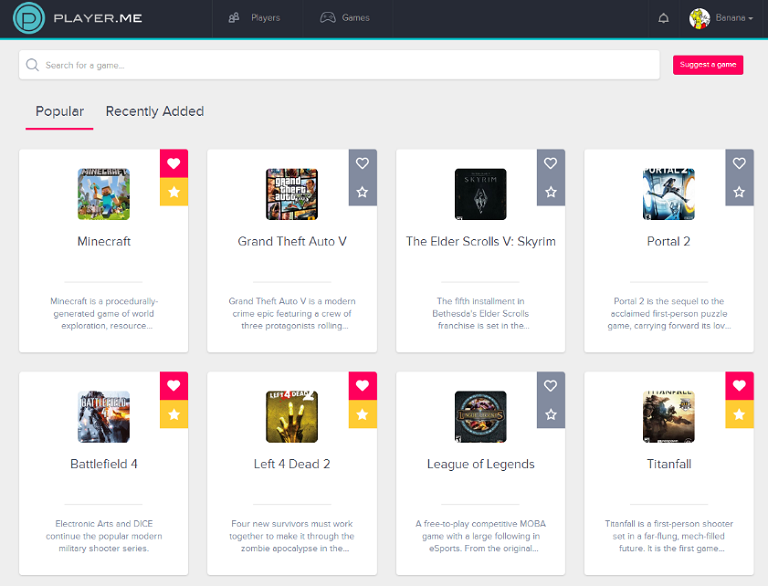 The bottom line
Well there you have it. Another platform for the avid gamer to express his/her feelings and stay upto date with the games that they love. Whether it be the latest racing game or the hottest FSP (First Person Shooter), Player.me has it all. It should be noted that the platform is still in beta stage so there may be a few bugs in the system which is understandable. It would be interesting to note what future plans of development the founders have for the platform. For example, taking the AMD Gaming Evolved App, gamers can earn real rewards for playing their favorite games. Players earn Reward Points for completing objectives such as optimizing game settings and earn a certain amount of points the longer they play games. So more time played = more points. These points can then in turn be used as entries to enter sweepstakes and other contests
After all, linking up millions of players worldwide is no easy task. So kudos to the founders and developers of this great social gaming site and we can hopefully expect bigger and greater things in the future.