It's fair to say that we get into a lot of tech events. By and large, if there's a public event in the Lankan IT industry, you can be sure of spotting someone from Readme at the back tapping away on a laptop. But when it comes to tech companies, we find that there's just a few names that we run into constantly.
They're everywhere – in conversations, in banners. Regardless of where their clients are, these companies are surrounded by a huge buzz. To back up our own thoughts, we asked thirty utterly random people from the software industry to name the first few companies that popped into their heads when we mentioned the title. Here's the list, in order of popularity – and what they do.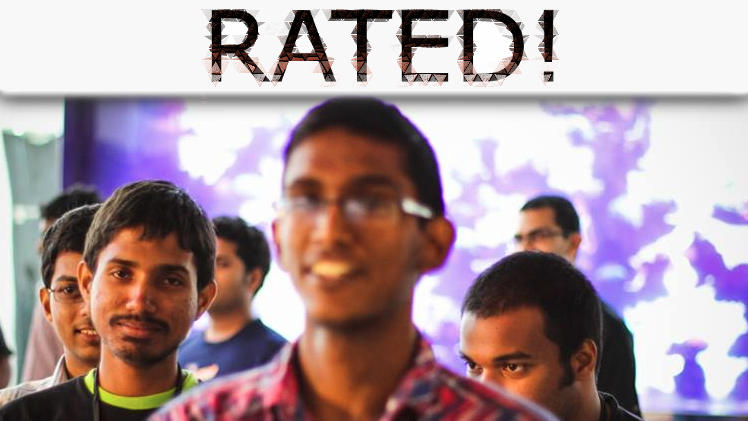 1) Virtusa. Everyone knows Virtusa. There are legions of graduates out there who, when questioned about what they want to do after their degree, say "Ah, I'll get a job at Virtusa". Somewhere out there is a factory churning out people who want to go to Virtusa.
What does Virtusa do? Virtusa is an IT services company – they do IT consulting, BPM, ECM, data warehousing, business intelligence, systems implementation, QA – actually,the list itself might take a whole paragraph: they do a lot. They are very multinational – with delivery centers in the U.S., U.K., Singapore, Germany, Malaysia, Netherlands, India and in Orion City, Sri Lanka.
2) 99X Technology. 99X has had a meteoric rise in popularity, thanks to their spending sprees on events (Colombo Agile Conference, anyone) and two popular ambassadors – it's CEO, Mano Sekaram and Hasith Yaggahawita. Both are charismatic speakers who end up speaking at quite a lot of events, and Hasith is probably the one person in Sri Lanka who has a better event attendance record than we do. Just look at our event coverage archives and see how long you can go without spotting them somewhere in the text.
What does 99X do? Based in Sri Lanka and Norway, 99X specializes in software engineering. They're headquartered in Walukaramaya Road, which is a great place to be – it's within a stone's throw of Subway, the Manhattan Fish Market, and Pilawoos. Be warned that throwing stones is not advised.
3) WSO2. Getting to WSO2 is easy: hop in a three-wheeler and as for "that building with a fish tank".  WSO2 is famous for having one of the best offices out of this lot, including, but not limited to a walk-in kitchen, a huge fishtank that doubles as a wall, carrom boards, a foosball table, ping pong table and a security guard with a Macbook on the ground floor.  Most people get distracted here, so nobody really knows where the work takes place.
WSO2 is an open source development company that does service-oriented architecture, middleware and quite a lot of stuff on the cloud. eBay runs on a WSO2 product. It's the youngest company in this list. Like 99X, they invest a fair bit in events – like the hackathon we walked out of recently.
4) MIT. Millenium IT has been in the papers ever since the London Stock Exchange took it over. Since then, even people who didn't see the potential in it the first time around have been using it as a fine example of how brilliant Sri Lankan software engineering is.
While they keep a constant presence in the papers, we've never actually seen their office – and that's because they don't invest in events: MIT is more like the monolith from Arthur C Clarke's the Space Odyssey – too large to ignore, but nobody knows what's inside it.
Perhaps part of the reason we rarely see MIT folk is because their office is in Malabe, an easy distance for a lot of SLIIT graduates but out of reach of most of the tech-related events in Colombo.