Gaming is cool. Almost nothing compares to blowing up a chopper in Battlefield 3, or smashing a cop off the road in Hot Pursuit. It's better than real life, because you in real life you don't get a save button. Unfortunately, gaming is also hellishly expensive.
Hold that thought. Gaming was expensive.
Now it's not. You don't need the latest-and-greatest hardware to get your gaming kicks anymore. Here's OUR list of ingredients for a gaming rig that can run, without hiccups, anything you throw at it – including Battlefield 3 – on a budget. No, you don't need upwards of a lakh. We went on a comprehensive gadget hunt through Unity Plaza, and cooked up a decent build for far less than that. Get Rs. 55, 000 and let's hit the road.

WARNING: DON'T ATTEMPT TO PUT THESE COMPONENTS TOGETHER YOURSELF UNLESS YOU KNOW WHAT YOU'RE DOING. README IS NOT RESPONSIBLE FOR ANY DAMAGES YOU DO TO YOURSELF, YOUR BANK ACCOUNT, YOUR CAT, YOUR NEW PC AND/OR ANYTHING AND ANYONE IN YOUR VICINITY.
Also, this is not a guide to the best tech shops in Colombo. This guide is for those who want to build the best possible gaming rig they can on a very, very tight budget, and aren't afraid to get their hands dirty.
First things first: The Processor.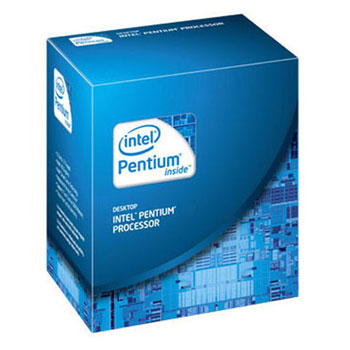 Welcome to the new, revamped Pentium series: third-generation Ivy Bridge processors that do everything you need on a budget. The top horses of this lineup, beat first-generation 3.06 Core i3-540s in every benchmark and their younger siblings aren't too far behind.
What we're looking at here is the Pentium G2020, a 2-core, 2.9 Ghz chip: 3 MB of L3 cache, and is easily one of the best value-for-money processors out there. It easily outperforms the Core 2 Duo E7500 (2.93 Ghz) without breaking a sweat and clocks a tad higher than a 3.06 Ghz first-gen Core i3 in gaming performance. The Pentiums are hot stuff for dirt cheap. The highly efficient Ivy Bridge has been put to good use here. It comes with Intel HD graphics, which (if you're not buying a graphics card) technically supports Directx11 – not that it's useable. The G2020 is Rs 8,000 at Redline Technologies, Majestic City. As of the time of writing, only one other place had it: E-Globe solutions, in Colombo 03. By the time you read this, this processor may very well be available in other shops as well.  Alternatively, you can grab a Pentium G645 – same processor, in second generation Sandy Bridge. The performance difference between them is almost nonexistent. The prices are almost the same.

The Motherboard.
The spinal cord of any computer – and we're being quite literal here. This is where you need to pay close attention. What we're looking for is an H61 motherboard – H61's support both second AND third-gen processors and give you a solid system for dirt cheap plus a clear upgrade opportunity in case, say, you want to bang an i5 chip in there. Unity Plaza it is. On a budget, you have a few choices. The Gigabyte H61 board, available at Techzone for Rs 7,500. The Barclays Megabox board is priced around the same. There's a ECS H61 board for 6,800 at E-globe Solution – it's bit of a walk from Unity, but they're guaranteed to have it in stock and their staff are quite friendly. Or there's the Biostar H61 offering, which Netcom will sell you for Rs 6,600. Whatever you buy, pay very close attention to the box. If you bought the Pentium G2020, make sure it supports Ivy Bridge processors. Physically, the processor sockets are the same (LGA 1155) but older H61 motherboards require BIOS updates before they support Ivy Bridge processors. If you went for the G645, you don't have to worry about this particular hurdle. Motherboard supply and pricing tend to fluctuate like the wind, so in case our recommendations are out of stock, don't wait: grab an equivalent.

The Ram.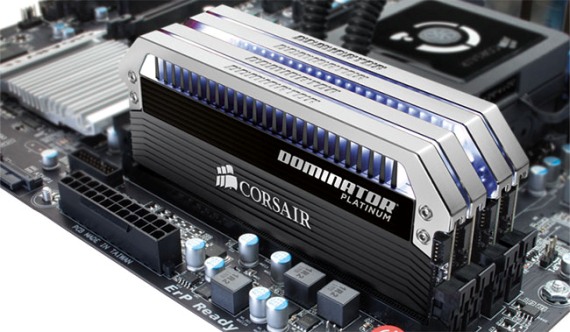 No, you don't need anything as expensive as the stuff pictured above. You have two options here: either get Gskill RAM (from Techzone) or Corsair ValueSelects (from Redline). If Gskill is your choice, grab yourself 4GB of normal Gskill DDRIII RAM from Techzone. This runs at 1333 Mhz, which is the maximum supported by your new motherboard and CPU: anything more is a waste of money. If Corsair is your choice, go to Redline and ask for a 4GB ValueSelect. The RAM adds another Rs 3,000 to the bill. Techzone provides a three-year warranty for the Gskill RAM, and the manufacturer gives lifetime warranty. Redline provides lifetime warranty outright, plain and simple. Rs 3,000 well spent.
The processor, motherboard and ram are the three most important components of any computer, but we've got aways to go yet. Let's check the bill. Rs 6,600 for the Biostar H61 + Rs 8,000 for the G630 + Rs 3,000 for the RAM. The meat of your system costs Rs 17, 600.
Onward.
Now if you're a gamer, you need hard disk space. A lot of the setups alone in modern games take up 15+ GB. A fully installed game can easily come to 25 GB. Plus there're the unavoidable movie collections that inevitably build up. 500 GB SATA drives will cost you 8,000/= each. We found Hitachi drives at Techzone, Toshibas at Redline, and Maxtors in shops all over Unity Plaza. Whatever you pick, make sure it comes to Rs 8, 000.
The Bill: RS 25, 600.
The Video Card.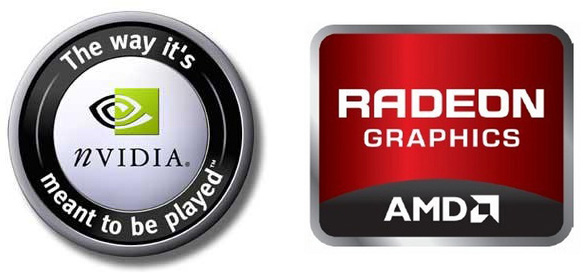 A video card is important. Performance scales exponentially with price, so don't go for a cheap piece of junk, because later on you'll regret it. We have two very specific cards in mind here. Either the Nvidia GTX650 or the Radeon 7750, which perform at roughly the same levels, so it's a matter of brand preference here. Both cards are, literally, perfect picks for this system: able to run any current game on high settings on your average 18.5-inch LED monitor (resolution: 1366×768), capable of pushing medium setting in full 1080p HD, and all this without lagging or stuttering. Both come with 1 GB of GDDR5 memory, which is pretty fast. These cards are where the performance begins.
Redline has Axle GTX 650's for 19, 500 and PowerColor Radeon 7750's for 18, 000. Beware: they tend to run out of stock quite quickly. If they're out of stock, hunt around for other options at Unity Plaza. (Be prepared to walk: finding decent video cards in Unity is like hunting for rare Pokemon in the grass). Redline is a point of preference because they know what they're selling, unlike many stores where salespeople mostly parrot stuff. Tulip Computer Systems in Unity Plaza is a very good place to start: it has both 7750's at comparable prices, and Techzone stocks plenty of EVGA GTX 650's. Barclays has ASUS cards in stock, although it was unclear if they regularly stock GTX650's.  You'll find yourself paying about 2,000 more than the Axle offerings at these places. Graphics cards supplies tend to run in an out within weeks, so don't fixate on one shop or brand. Between you and me: those PowerColor 7750's look epic.
Remember: forget the GB-counts and prices and pay attention to the numbers. The first number (eg: Geforce 6xx, Radeon 7xxx) denotes the series the card belongs to. Aim for the latest series because each generation tends to perform better and are more power efficient than the last. The next digits denote the performance of the card. A 650 offers roughly 3 times the performance of a GT630: likewise, a GTX  660 (that's out of our budget) packs roughly thrice the punch a GTX 650. This isn't always the case, but it's a decent rule of thumb.
The bill so far: Rs 45, 000.
Now we need a case. Allow yourself some time to drool at the expensive, Rs 30, 000+ Coolermaster casings on display at Redline, Techzone and Barclays and then come down to earth. We've got Rs 10,000 left.
Casings typically come with power supply units (PSUs) that power up your system. Pay attention, for this phase is important. PSUs have two power ratings: constant power and maximum power. Constant power is how many watts your PSU can pump out nonstop for hours on end. Maximum power is the largest possibly value your PSU can give for a brief burst. PSUs usually can't supply at maximum power for more than 30 seconds. An average 450-watt power supply, for instance, is actually a 230-watt PSU that can supply 450 Watts for a very brief burst. What we're looking for is at least 300 Watts of constant power. 
We're going to go ahead and recommend that you drop by at Redline for the case and PSU. They have some solid Armageddon AK3's – 6,000 for both case and a 275w constant, 500w maximum PSU: a pretty good deal. You CAN get cheaper casings (like the E-marcs at Tulip, the Powerlogics at Shad's) for around Rs 3, 500, but those power supplies are not powerful enough to last with a GTX 650. Better safe than sorry. Plus, it has a cool blue LED fan at the back and steel mesh on the sides that lets you see your components, lit up in a blue glow.
The Bill so far: Rs 51,000.
Now the final component: a DVD-drive. You'll spend very little time writing DVDs, but plenty of time installing games from these. Techzone will sell you a Samsung SATA DVD writer for Rs 2, 500. Shad's Digital will sell you the same product for the same price. Go for it.
Total: Rs 53, 500.
Now you need a few odds and ends. Namely: a keyboard and a mouse. You can pick up a keyboard from as low as Rs 500. A4Tech: that stuff lasts ages. Buy a good mouse with the leftover 2 – 1,500. A mouse will make a big difference in gaming. For those prices you won't get a mouse of the sort used by gamers in hardcore multiplayer tournaments – but you'll get something that looks good and does a good job. Avoid the cookie-cutter 400-rupee A4Tech mice and go for something higher up the scale, with a good grip.  
And there you go: everything you need for a budget gaming PC for Rs 55, 000. This mini-beast will run pretty much anything you throw at it – Far Cry 3, Skyrim, Battlefield 3, LA Noire, the Witcher 2, Black Ops 2, Mass Effect 3, Most Wanted – all the staples of a modern gamer's diet: a few graphics tweaks and you're good to go. Even Metro 2033, that terrifying game famed for bringing gaming cards to its knees, will run fine on this setup. Even better, you've got a clear upgrade path: this is a build that, if necessary, you can slowly upgrade over time. 
Assembling all this we leave to you!