[bsa_pro_ad_space id=1]
This one's for all those programmers and VR addicts. Rejoice, for Facebook has said that they will be opening registration for the Oculus Connect 2 event. The event scheduled to be held from the 23rd to the 25th of September 2015 in Hollywood, California and will bring together approximately 1,500 developers, engineers, and creators, all of whom will be working on virtual reality.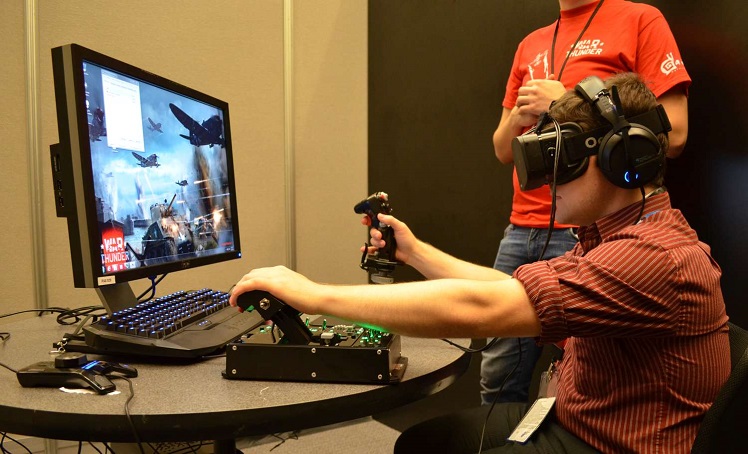 Oculus VR is also likely to unveil their plans for the upcoming launch of the commercial version of its virtual reality headset, the Oculus Rift, due to be debuted in 2016.
Excited yet? Want a piece of the action? Well those who are interested in attending this event can submit applications and Oculus VR will notify prospective applicants in August if their applications have been accepted or not.
In addition, according to their blog, Oculus VR is also looking to expand the number of presenters at the talks this year
"We're especially interested in receiving submissions that fall within the following Connect tracks:
VR Engineering – Covers the technical details of developing for PC and mobile platforms, and as such include best practices for optimizing performance, minimizing latency, and mastering advanced rendering techniques.
Game and App Design – Focuses on design and development principles for creating new VR games, apps, and experiences that are innovative, immersive, and fun.
Cinematic VR – These talks will share lessons around combining elements of traditional film, games, theatre, and performance art to create unique VR experiences that place the audience inside the story and virtual world."
Now to the cool par; Invited speakers will receive a complimentary event pass and hotel accommodations. Deadlines for application submission is 11:59pm (PST) on the 3rd of August 3, and those selected will be notified via email whether your talk has been accepted.
Interested in participating in this? Well then it's time to brush up on your coding skills isn't it?