[bsa_pro_ad_space id=1]
It is indeed a sad day for us all. Satoru Iwata, the man behind Nintendo as its president and CEO since 2002 has passed away.
Whilst Nintendo is famous for its Mario, Pokémon and Zelda franchise, it was Iwata who made the decision to cater to those who didn't consider themselves traditional gamers, thus giving us the Wii and DS systems, which would go on to be some of the most popular and fastest selling consoles made.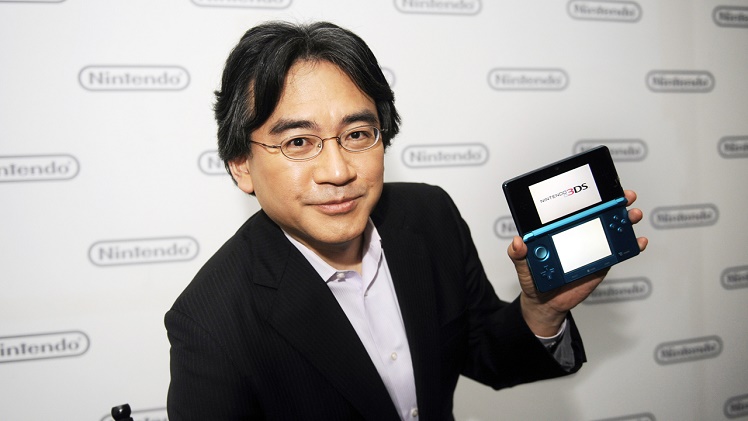 Even though Iwata took over as President and CEO in 2002, which was still just a mere two years after joining Nintendo in 2000. His actual history with the company dates a lot further back. 1983 to be exact when he joined game developer HAL Laboratory as a full-time software engineer right after his graduation. While there, he worked on titles we've all come to know and love such as EarthBound, Kirby, and Balloon Fight which coincidentally happen to be games that HAL worked with Nintendo on.
Slowly but steadily, through sheer determination and hardwork, Iwata made his way up to president at that company. Clearly HAL and Nintendo saw something in Iwata that made them keep him and in 2004 the company released the Nintendo DS, designed and released fully under Iwata. The follow up to that was the Wii. Rather than compete with major consoles such as the Xbox 360 and PlayStation 3, the company opted for a motion controller to simplify input methods as people apparently found the traditional gamepad a bit of a challenge to get used to.
During this golden era for Nintendo, they sold more than 100 million Wiis and 154 million DSes, thus making it the best-selling handheld gaming console ever released.
Recently though, the company has been hitting a few lows along the way, mainly because of the increasing popularity of iPads and iPhones which tend to convert even the most die hardest of Nintendo fans. Even so, Iwata has been working tirelessly to ensure that his beloved company remains profitable.
Its not all about the money though. Iwata has also transformed Nintendo into a company that has a sound understanding of its legacy and roots and more importantly, is more connected to its fan base. 2011 saw the introduction of Nintendo Direct video events which would unveil new games and content via YouTube and Twitch. This in turn led to massively effective live shows that were on display at Electronic Entertainment Expo event (E3) in 2013.
Iwata died due to complications from a bile-duct growth on Saturday, according to a statement, aged 55.
Rest In Peace, Satoru Iwata.