Battle Bots get ready for Robogames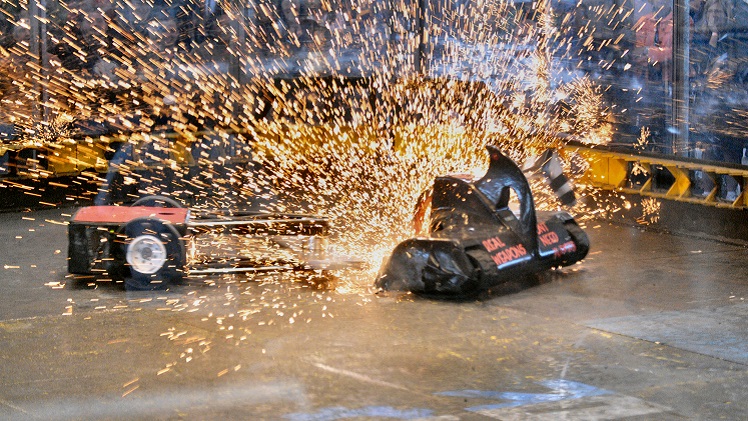 Robogames, the annual robot competition is scheduled to be held this coming weekend at the San Mateo Fairgrounds outside San Francisco. The 11th annual all-events world championship will showcase some of the coolest and battle hungry robots ever. These include humanoid robot kung-fu fights (both in lightweight and middleweight class). For those who want something a little heavier, an entire competition category is dedicated to sumo bots, both autonomous and remote controlled.
Fighting bots aren't the only ones taking part though. You also have robot soccer, robot hockey, and even robot bowling. The bowling challenge, is aimed at those below 18 years of age, and feature robots built from specified Lego sets. If that's not enough, there's also maze-running, ribbon-climbing and bipedal sprinting.
Fancy a Picasso bot or musical bot? Well, in the Art Bot competition, robots or machines can dabble with a paint brush or shake up some tunes in special exhibition events. To cap it all, there's even a robotic bartending event this go-around.
For those who demand hardcore performance, then you have the hardcore combat bots. With weight classes ranging from 5.3 oz. to 220 pounds, these combat bots wield an arsenal of weapons including flamethrowers and Taser guns. Explosives and projectiles are not allowed. To ensure safety of those watching, spectators will be placed behind a bulletproof glass enclosure around the arenas.
Ready? Set! Fight!
The Easy Cheese 3D Printer
With 3D printing being the "in" thing these days, what's the weirdest and most unusual use you've seen for it? Well, ladies and gentle-geeks, I present to you, the Easy Cheese 3D printer. Yes, an actual 3D printer that uses cheese as its main ingredient. I'm sure you're thinking that these four words have never been brought together in the English language, but they have.
The machine dispenses Easy Cheese, which is a cheese product that is extruded from a can, onto a surface. The results of which can be ejected in various shapes, including a square. Once complete, the Easy Cheese objects can be eaten or thrown away (but you wouldn't do that now would you?
The brainchild of one Andrew Maxwell-Parish, the project is still not ready for deployment or even mass production, but it is an important proof-of-concept for those who wish to dabble with the world of three-dimensional dairy manufacturing.
Quite a cheesy notion don't you think? I wouldn't mind getting a slice of that action
India preps its own Navigation System to compete with GPS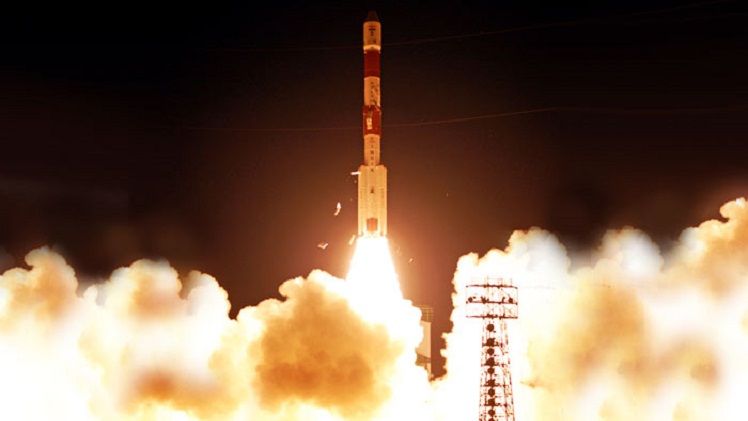 India has been working on its satellite-based positioning system called Indian Regional Navigation Satellite System (IRNSS.) for a while now. It is aimed at being a competitor to the GPS system used primarily in the US and also the most prominent navigation system around the world.
ISRO (Indian Space Research Organization) has launched PSLV-C27, which is loaded with the IRNSS-1D, which happens to be the fourth satellite out of seven satellites which will make up for India's own operating system.
Initially to be on the 9th of March, the launch was delayed due to technical issues. The IRNSS-1D will have a mission lifespan of 10 years and will provide navigation, tracking and mapping services. The four satellite will be capable of offering navigational assistance on their own, but the other three satellites will add more accuracy to the system. Once completed, the IRNSS would be a direct rival to the US-based GPS system.
The system will be accessible from mobile devices and navigational systems and will offer terrestrial and marine navigation, assist in disaster management, help track vehicles and will also provide visual and voice navigation for drivers.
Amazon tests drones in just 2000 feet from the U.S. border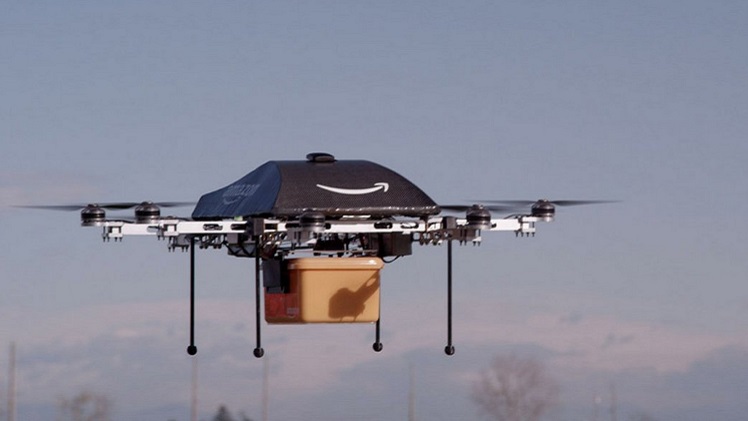 Amazon is reportedly testing its drone delivery service at a "secret site" in British Columbia, Canada, a mere 2,000 feet from the U.S. border, that's literally just half a mile away.
The company has acquired a plot of land where they are conducting experimental flights with full support from the Canadian government. This comes after the US FAA (Federal Aviation Authority) enforced strict rules for commercial drone activity.
Amazon has been at the FAA, trying to get them to allow testing drones in order for them to launch their Prime Air delivery service which plans to have goods at a customer's doorstep within 30 minutes of ordering online. But as with any government, they're taking their own sweet time to reply, leading Amazon to test the waters outside of the US.
Canada on the other hand, just took three weeks to approve Amazon's drone system.