If you didn't get to attend the 4th Robotics Competition ROBOFEST 2013 organized by Sri Lanka Institute of Information Technology (SLIIT), you've missed something sensational. In today's busy and hectic world people prefer using the elevator, but the elegantly designed Robots at SLIIT ROBOFEST 2013 were climbing the stairs, following the given path. Now isn't THAT interesting?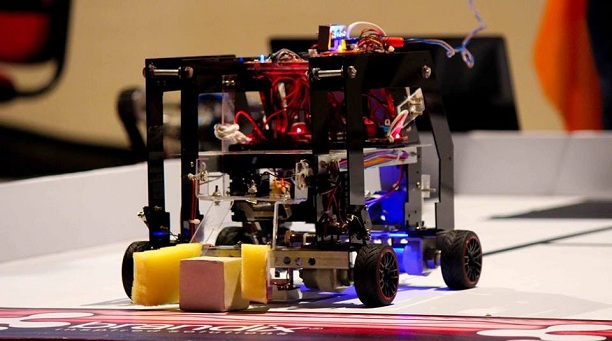 The competition was open to School Students and undergraduates island-wide, as well as industrial personnel who demonstrated their innovative ideas under the Open Category. The finals were altogether an adrenaline rush. Participants were going zig zag with their robots and tool boxes, making final adjustments while others were carrying them into the playing field. The atmosphere was filled with excitement, imagination and creativity.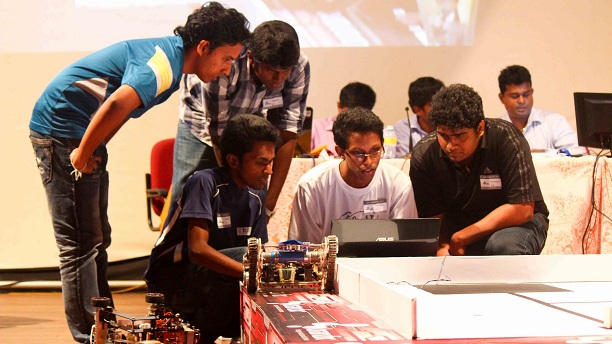 Around 25 groups of undergrads competed for the university category, whereas 42 groups entered the school category. Under the university category, INTERCEPT 4.0 form SLIIT, HEIDY from ICBT (Kandy) and SLASH from SLIIT won first, second and third places with the cash prize of Rs. 60,000, 40,000 and 25, 000 respectively.
Similarly under the School Category, HERKS from Mahinda College (Galle) PROTOTYPE from St.Thomas College (Matara) and OPTIMUS from St.Mary College (Kegalle) won the first, second and third places with the cash-prizes of Rs. 50,000, 25,000 and Rs.10,000 respectively.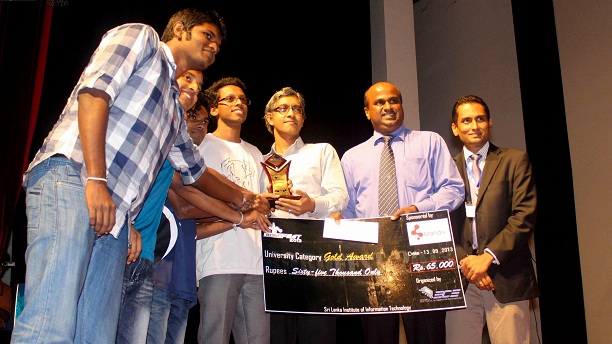 Dr.Lashantha Senevirathne, Co-ordinator of SLIIT ROBOFEST 2013 mentioned, "The main goal of this initiative is to motivate the youth to look beyond themselves and contribute to build the nation by leveraging their innovative thinking". SLIIT foresees the ROBOFEST as the platform to inspire and support the young talent of Sri Lanka and motivate them to develop utility based robotic applications.