Apparently it turns out that Android, being the open source platform that it is, is much more flexible than we think. Especially in terms of the hardware that it can run on, which means that there's Android out there that can run just fine on x86 based computer architecture as well. This is no mere spinoff on the OS.
We're talking full-blown Android running natively on your own desktop PC.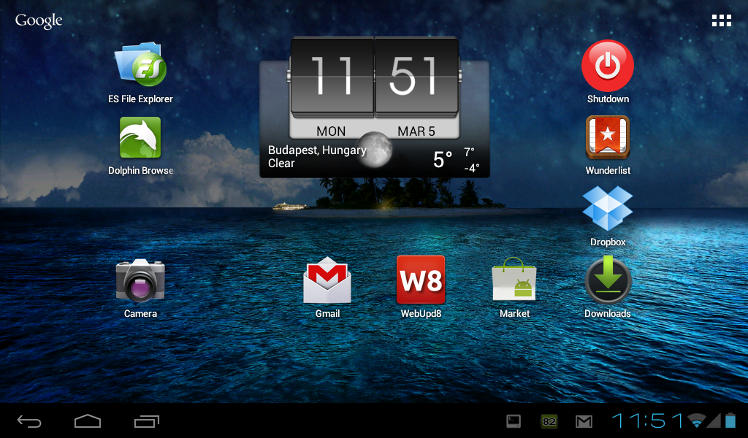 Codenamed Android x86, this is an unofficial build of Google's proprietary operating system that has been specifically developed and designed to run on Intel's x86 hardware architecture (akin to most desktop PCs and laptops in use nowadays).
Intel anyway was in collaboration with Google to give users the Android on Intel project, but this takes it a step further by giving support for a number of third party manufactures as well. And before you ask, we're talking about the latest version of Android; KitKat 4.4. Older versions are also available for download and installation if you wish to do so.
Can I run it?
Yes you can. All you need is a PC or laptop with an Intel or an AMD processor, and Android x86. Android x86 basically hars back to Android's Linux roots (in case you were wondering, Android runs on a Linux kernel), allowing it to be installed as an operating system for your PC. They have just recently released a stable version based on Android 4.4.2 KitKat, and all of you Android lovers and fanboys (and girls) would probably want to check it out.
So just in case, here is a list of stuff you will need;
Installation is pretty straightforward and somewhat easy. If you've installed Linux or Ubuntu on a PC before, then this is right up your alley. You can download the open source installer from the source link, and make sure to pick the one that says Android x86 4.4-r1. You can also see a step by step how-to here (http://www.redmondpie.com/how-to-install-android-kitkat-on-your-pc-natively/)
Apart from being based on KitKat, the new features for this release include include support for HD and full HD video playback in apps. This is done using codecs and plugins from ffmpeg and stagefright plugins. So you can still watch your Blu-Ray movies like on PC. There is also new OpenGL ES hardware acceleration for devices with Intel or AMD Radeon graphics. Lastly, a KitKat-style app launcher is now employed, which is really the Trebuchet launcher developed by CyanogenMod.
What are you waiting for? Click on the link and experience the power of Android, on your PC.