We've been pretty excited ever since we heard that Samsung was finally going to make a metal phone. Well, for better or for worse, it's been revealed. Meet the Galaxy Alpha, which looks a lot like a smaller S5 with a metal rim. Samsung's also made a video about it.
 So here's what is what the rumor mill has so far:
Exynos 5 Octa-core
A 4.7-inch 720p Super AMOLED Display
2GB of RAM, 32GB of Storage
A 12 mega-pixel rear camera and 2.1-megapixel front camera
1,850 mAh battery
Fingerprint sensor, heart rate monitor, nano SIM, , NFC, USB 3.0, 4G LTE
Android 4.4 KitKat
According to these leaked benchmarks (courtesy of @culeaks), the device does a bit better than Samsung's own existing flagships.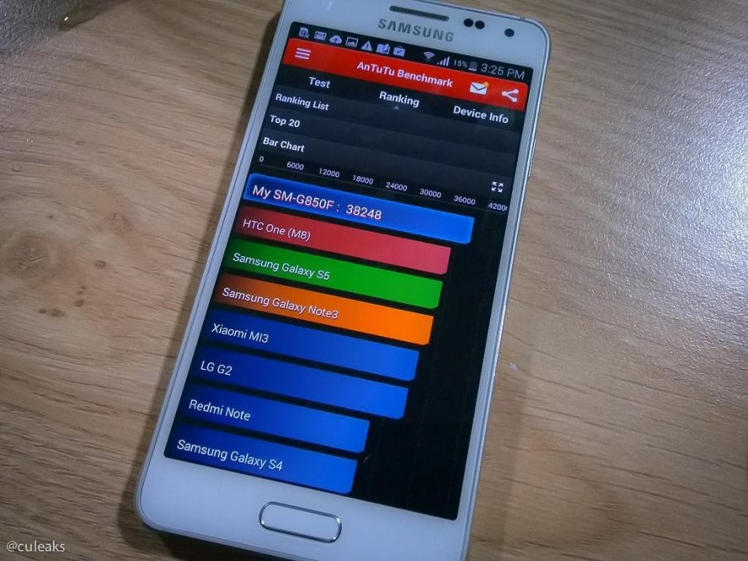 Now onto all our gripes with this phone. Samsung uses a great deal of adjectives describing this thing, like "gorgeous" and "eye-catching" and "luxury". CNET, jumping on the bandwagon, claims that the "Galaxy Alpha is all about design".
From where we're standing, however, it looks like a smaller S5 with a metal frame. It's as if the design departments of Samsung and Apple got together, had a shouting match and decided to give the contract to HTC to finish it off. The end result looks good, but isn't anywhere near groundbreaking enough to warrant such a fancy description.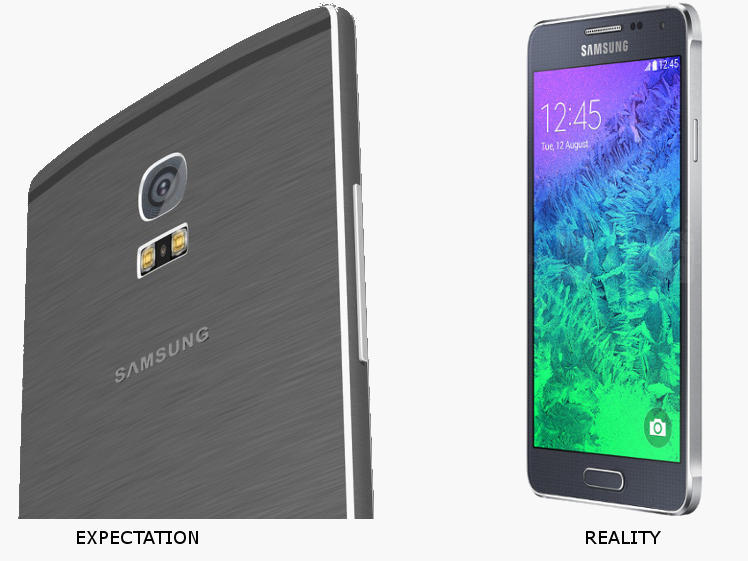 Secondly, the battery. A 1,860 mAh battery on an Android device is practically a joke in this day and age. How Samsung intends to make it last remains to be seen.
However, there are some plus points to this phone. If Samsung releases this at as a mid-range phone at a mid-range price (we're thinking around the Galaxy Grand levels), it will unmistakably be a very sweet purchase. If it's priced as a current flagship would. it would essentially be a standalone – few owners of current-gen flagships are going to upgrade to the Alpha. At this point it becomes nothing more than an expensive marketing tactic to smudge the hype building up around the iPhone 6.