The fifth annual "Fusion Awards" was recently presented by Fusion Education, Sri Lanka's leading ICT Education service provider for disadvantaged and rural communities. As usual, we were there as well (photos by Malshan Gunawardhana).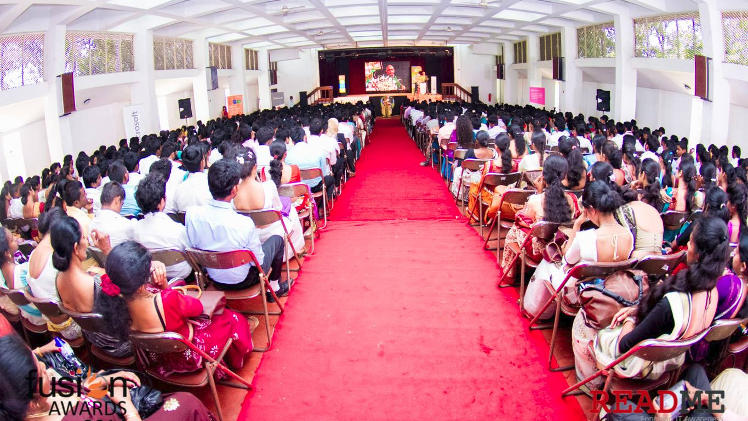 Basically, Fusion Education designs and implements ICT education products targeting marginalized youth (age 15-25) via the Diploma in Computer Application (DICA). This event, held on the 20th of February, was all about recognizing the achievements of the DICA graduates.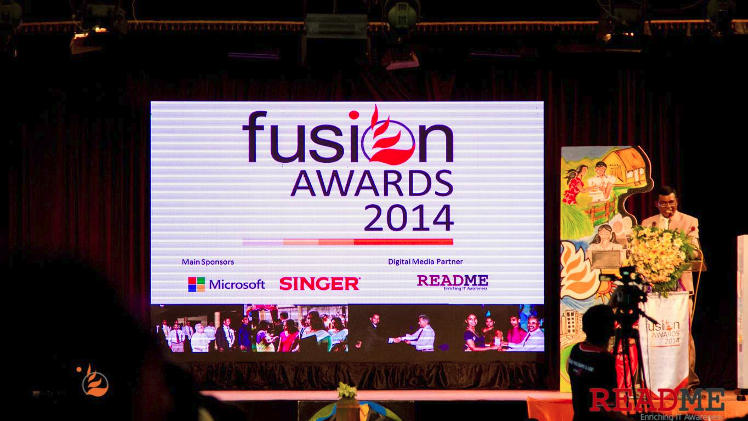 The Chief Guest for the event was Dr. Harsha de Silva, State Minister for Economic Development and the Guest of Honor was Dr. A.T.Ariyaratne, Founder/President of Sarvodaya. All around us were well dressed people with various pamphlets in hand. Microsoft seemed to be playing a major part in this event – they had a stall up front showcasing the Microsoft Surface and related Windows 8 tablets.
Dr. Harsha Liyanage, who is the managing Director of Sarvodaya Fusion, came on stage to deliver the welcome speech and talked about the core mission of Sarvodaya Fusion. He talked about how students, after finishing their school day, would rush to their nearest IT laboratory to learn about computers, and how they have come to where they are today.
After a bit of history on Sarvodaya, we had a keynote speech from Madu Ratnayake, the chairman of Sarvodaya Fusion, and later, Shalini Ratwatte, Head of Legal and Corporate Affairs for South East Asia New Markets of Microsoft, came up to talk about organized crime on the Internet. A bit of an odd choice of topic for the event, but well.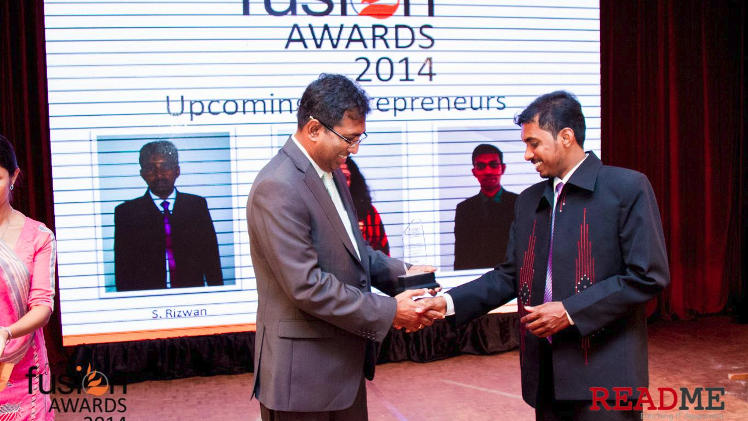 We then had the awards ceremony, which went without a hitch. After handing out awards, Dr. Harsha De Silva talked about how a business can contribute towards the betterment of society, and how socio-economic projects are important; and generally, on the nature of learning. The certificate that the graduates have in their hand now, he stated at the end, is just a piece of paper if the knowledge gained by it is left unused.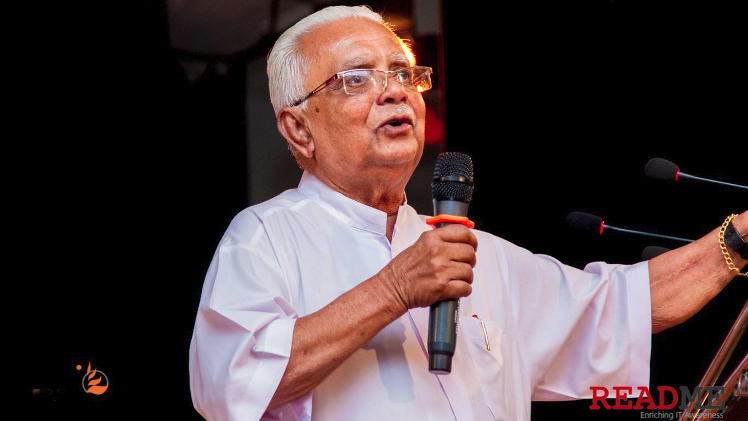 Dr. A.T.Ariyaratne, Founder and President of Sarvodaya, came on stage next. He started off by debunking the tradition of keeping floral arrangements on the speaker podium, quoting Sir Winston Churchill on why you should never create a barrier between the audience and the speaker. He talked chiefly about knowledge and its uses, and how a human should know three important things; to know what is good, to know the history of the human race, and to know science and technology.
After some light entertainment, Ishara Madushanka, who is the managing director of Infogate, gave the graduates a bit of encouragement from the podium, and Isura, the Manager of Sarvodaya Fusion, drew the event to a close.