Scientists fabricate body armor and camouflage by copying snakes, fish and butterflies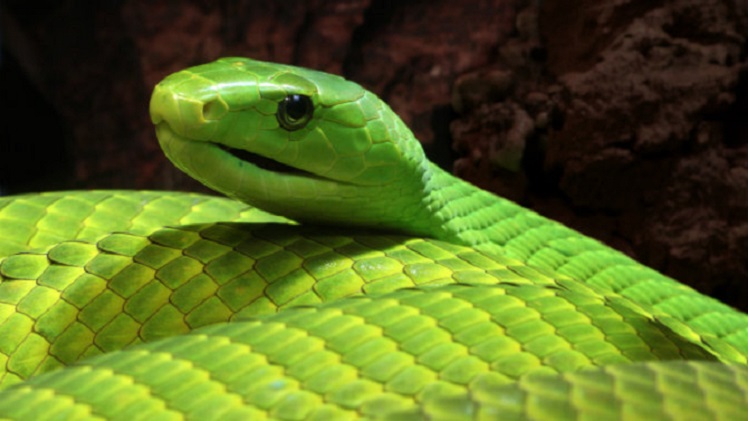 No one can question Mother Nature and her designs. She has an advantage over modern science. Though It takes millions of years, it turns out just the way that its supposed to. Biomimetics or biomimicry as it is called, is the imitation of the models, systems, and elements of nature for the purpose of solving complex human problems.
Now scientists at the College of Engineering in the Northeastern University are looking into a very specific element of evolution in their latest project. Based on the idea of what they call "dermal modification", it deals with way a species' skin evolves to provide survival benefits such as armor, camouflage, thermal regulation and sensory capacity.
What better creatures to study than the snake, fish and butterflies? That's right, drawing inspiration from these creatures, the scientists are designing the next generation of armor systems.
For example, fish and snake scales, provide a delicate equilibrium of mobility and protection that has been perfected over the course of millions of years (Kudos natural selection). The tiny scales on butterfly wings, on the other hand, possess specific optical properties that could be useful for camouflage and other elements of body armor design.
Using 3-D printing, the team of scientists have created models of fish scales that when embedded into an armor's substrate, can be used to make armor lighter, stronger and more flexible. The lab plans to con­tinue testing with a focus on fish scales' pro­tec­tive prop­er­ties, and eventually hopes to combine the prop­er­ties of sev­eral dif­ferent ani­mal scales into one armor system.
Your very own personal cloud may be closer than you think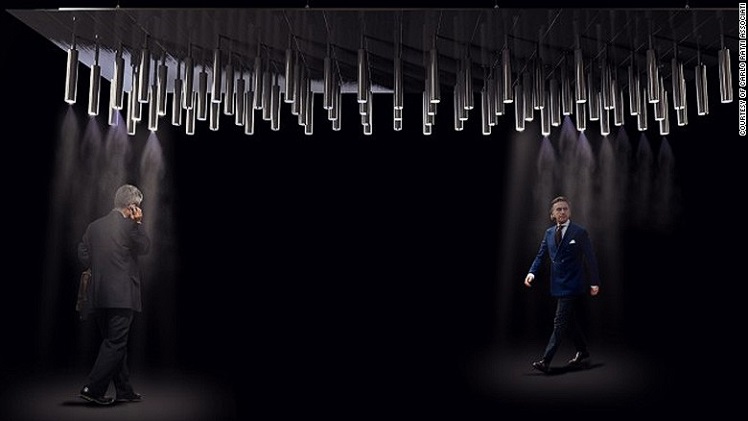 No we're not talking about the internet connected cloud, but something a bit more.. steamy.
With temperatures across certain parts of the world sometimes hitting single or minus digits, the last thing on anyone's minds is air conditioning. But just because it's freezing outside, that doesn't mean that energy efficiency should be ignored
Carlo Ratti who is an italian architect, engineer, inventor, educator and activist teaching at the Massachusetts Institute of Technology and his team at SENSEable City Lab have come up with a solution to this. They call it Cloud Cast, a misting technology that cools a human-sized space instead of an entire plaza for example, thus saving energy and water.
Made up of an array of thin aluminum rods that hang from a ceiling, ultrasonic sensors inside the rods pulse sounds waves that bounce off any people standing or walking below. A computer system then measures the time interval it takes for the sounds waves to be reflected back. That helps the system pinpoint a person's location and where to create mist. LED lights also glow overhead, enhancing the experience. In this way, the cooling mist follows a person around, which is more efficient than misting an entire area, where only a few people might be standing.
It was unveiled this week in Dubai, was we all know, it's always hot. In fact, the system works best in desert environments where the AC is always on high, wasting lots of energy.
Just a few months back though, Ratti and his team introduced a concept that does quite the opposite: it warms only the space where a person is locating, also improving the energy efficiency of heating rooms. A combination of these two technologies could go a long way toward making cities much more energy efficient. Pretty cool don't you think? Let's just wait till things get warmed up.
Apple is also working on an electric car… Well Mini Van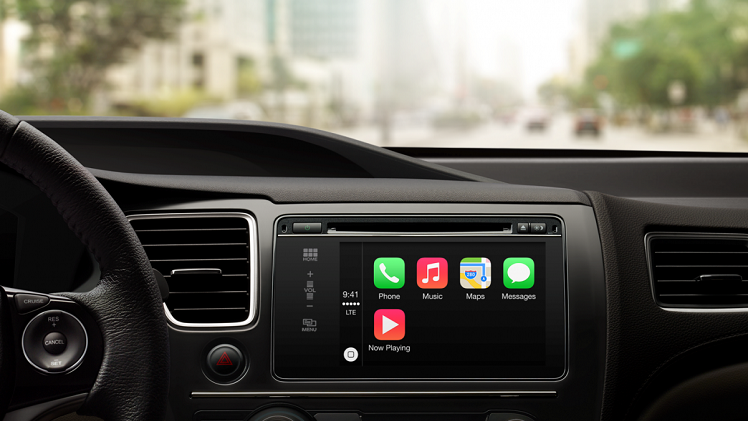 With a number of companies developing electric powered vehicle, now Apple Inc. too has joined the fray and have begun working on an Apple-branded electric vehicle.
Codenamed Titan, the design resembles a minivan. The Cupertino which is a California based company, has assigned several hundred employees to the vehicle.
Already possessing experience in managing a vast supply chain, Apple Inc. already has technology that may lend itself to an electric car. Having battery technology for use in its iPhones, iPads and Macs and also having the mapping system it debuted in 2012 for navigation, they also introduced CarPlay, a software system for automakers to use in its cars that integrates iTunes, mapping, messaging and other applications.
According to Apple's senior vice president of marketing, Phil Schiller, there had been talks of developing a car even before the iPhone was built which was released in 2007. Mickey Drexler, an Apple board member and head of J Crew Group Inc., also said in 2012 that Apple co-founder Steve Jobs had wanted to build a car.
The company seem to be a tad desperate for auto industry professionals. Elon Musk, the co-founder and CEO of Tesla also said Apple has been trying to poach Tesla employees, offering $250,000 signing bonuses and 60 percent salary increases.
Apple has hired from the auto industry over the years. Steve Zadesky, vice president of iPhone product design according to the Wall Street Journal, is in charge of Titan, joined Apple 16 years ago from Ford Motor Co., where he was an engineer for three years. Over the past two years, Apple also hired Haran Arasaratnam from Ford to work as a battery engineer, and also brought on Robert Gough in January to work on special projects. He'd spent the past four years at auto supplier Autoliv working on projects including the company's radar division and developing active safety sensor technology.