Any company, if successful, faces competition. In fact, any idea, if executed successfully, will eventually attract hordes of those who seek to imitate, and perhaps better it; sometimes it doesn't even need to be commercially viable to be duplicated, iterated upon, and competed against.
Two local brands under this kind of scrutiny are Takas, the e-commerce company, and Yamu. Both have a great deal in common. Both are relatively new to Sri Lanka – a country in which a few strong brands are wielded by Goliaths that have survived the ages. And yet, like the David of biblical myth, both Yamu and Takas are reluctant to play second fiddle – in fact, they've both built tremendously powerful brands in almost the drop of a hat.
One could call them quite successful.
Who are they fighting, though?
Case #1: Takas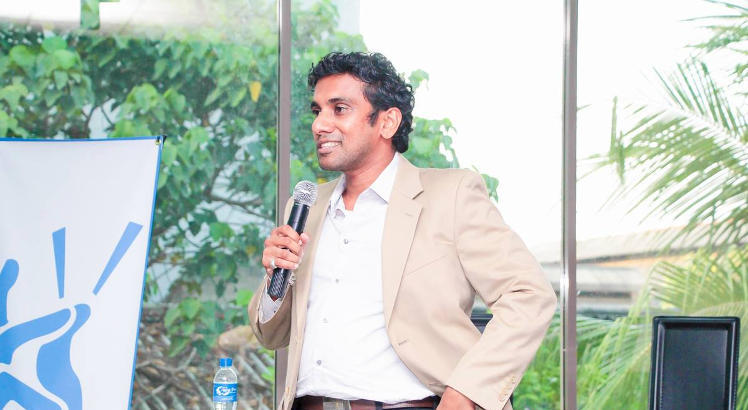 Takas.lk is ecommerce. They're an interface between a great many buyers and retailers, and business is booming – in fact, when I walked in to meet Lahiru Pathmalal, the CEO of Takas, they were just unloading a huge batch of 55-inch TVs. These, I was told, were expected to ship out within the next 48 hours. I have no doubt that they did.
Takas began in 2012, with a small measure of fame from the Colombo Hackathon and 6 million rupees. The idea then was pretty much the same as it is now.
"We believe our competition is more the retail store than the online market," said Lahiru. "Honestly, market penetration online here is insignificant – the biggest hold is still the brick and mortar store. Any e-commerce site is basically expanding the market, getting people to buy online for the first time."
That said, Lahiru does have a list, and topping it are Mydeal.lk – which at a glance seems almost identical to the Anything of old; then there's Laabai.lk and Wasi.lk.
All three function along very similar lines, and, insofar as I can make out, have a model almost identical to that of Takas. There are other e-stores – but most of them are governed by giants like Softlogic or Metropolitan, and carry only a select range of products.
Kaymu.lk is a strong blot on the horizon, perhaps not for the brand value, but for the spending power of Rocket Internet, the conglomerate that owns Kaymu. A Google search for "Sri Lankan buy online" brings up a Kaymu advert, then a Wasi.lk advert, and then Kaymu again as the #1 result on Google. Wow.lk is next. Takas hovers at 6th place. Murtaza Moosajee, COO of Takas, concurs: Kaymu is something to watch out for.
Lahiru, though, believes that Kaymu is going to have a very, very difficult time here. "Kaymu is a marketplace model," he explains. "Personally – I might be wrong – but whatever their model is running, I don't think it'll work in SL. I don't want to say why. You might get a spike of X,Y, and Z, but e-commerce companies in general are high risk. You need a lot of cash and certain fundamentals in the market. The chances of them surviving is quite bleak, honestly. Kaymu just hasn't got the variables right."
What of Kapruka, which has been around for so long?
"Kapruka seems like it's run by one person, and that's both good and bad, because if that one person is right, that's good, but one bad decision might make it falter," said Lahiru. "Their UI and UX hasn't changed for the longest time. I'd say that's a good indicator of their thinking. We don't consider them competition."
If there's something that could have killed Takas, it was perhaps Anything.lk.  When Takas began operations, Anything.lk was a the biggest kid of the block. As far as the online market was concerned, it was one unknown online startup versus thus gigantic portal.
"Honestly, they could have crushed us if they'd stuck to it," said Lahiru, as we discussed Anything.lk, "They were very aggressive, they got into the store concept, and our whole value proposition was that we were going to be a store, except online, and they did that. And when we just launched, they had raised Rs 200 million. But they went through a lot of rebranding, and that really hurt them. That was our window to get our act together.  Whatever happened there internally strengthened us as well as other commerce people."
"It's like a poker gamer sometimes. Your worst enemy is yourself; our true weak point is us – it depends on whether we do our stuff right. In Sri Lanka, nobody's reinventing the wheel here – everybody's done what you've done a million times in more mature markets. Here it's about execution. We do it well or we go bust." 
Case #2: Yamu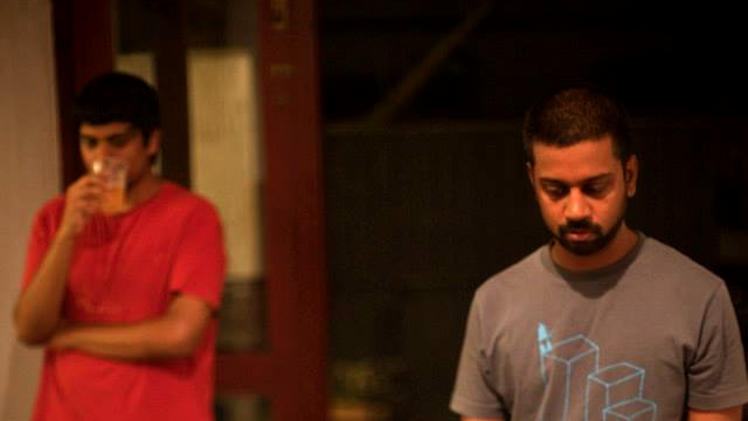 Yamu is both similar and vastly different at the same time. Like Takas, it's new. Like Takas, it's model that's existed in foreign markets. Unlike Takas, Yamu holds the majority share of its particular market.
The history of Yamu is explained in the upcoming episode of the Startup Parable, an interview series produced by Readme and Microimage. That said, some backstory is needed. Yamu began life as a bevy of concepts – the most prominent of which was a taxi app, catering mostly to the passengers of the many three-wheel taxis that flood Colombo streets.
What stuck was the site, which was like a Colombo-centric restaurant review section of a newspaper. When this version of Yamu rolled out, it had no real competition. What little content along those lines was mostly scattered across personal blogs and Facebook posts, and prominent marketing pushed it to the top.
But of course, others are trying to take chunks out of the pie. Leaving out the multitude of food blogs popping up in Yamu's wake, there are people with actual money and actual marketing ability vying for the reader's attention. I met Indi Samarajiva, who runs Yamu, to find out more.
The obvious contender is Time Out. a multi-national content network with a presence in some 37 countries. Time Out began in 1968, and they are smack in the middle of Yamu's ball game; the Kamu, Bomu, Karamu mantra is there is full force. They're very new, and they've even launched a magazine, which doesn't seem to have made it into a whole lot of hands. However, you don't run for well over 45 years without learning how to deal with that kind of thing.
Next is Tasty, which has been operating for quite a while without gaining anywhere near the traction Yamu has. Tasty is very much like Zomato, in that it relies on usergenerated reviews of restaurants. "They've got a great page and great design," pointed out Indi. "They just haven't been able to build it as a strong brand. Perhaps not enough marketing there. Oh, and Trekurious also has some good guides. That's some of what we do."
Then there's Zomato itself, which hosts user-generated reviews of only restaurants and bars, and has made the first forays into Sri Lanka. However, going by the comments, Zomato isn't yet what Sri Lankans think of Sri Lankan food; it's what a largely Indian crowd thinks of Sri Lankan food, which, for the moment, means it caters to a slightly different market.
Yamu's chief advantage here lies in that Sri Lanka is a small place. "The thing about the Zomato model is that it makes a lot of sense in, say, Delhi, where there's so many restaurants you'd never even find them all," explained Indi as we discussed Zomato. "Sri Lanka is a lot smaller. We basically cover Colombo with just two writers. It's small enough that you can do this. At some point we might need that kind scale – say in ten years, when basically the whole country becomes one big metropolis."
And does Yamu expect to continue unchallenged?
"When we started out, our tagline was 'Your friend in the City'," said Indi. "Now – we're still like that, except slightly more professional. Especially on the photo front. But that's basically the heart of it – the idea is to be that one friend who knows every spot that you could go to. It's an opinion; we're not the government. But I don't see a lot of people in that sphere right now – there are a few direct competitors, but they don't yet have the traction needed. We still do keep an eye out on everything coming up."