This week, Sharp announced a new line of smartphones called Aquos Crystal and confirmed that an American release is scheduled for August 29th at a press event held in New York City.
The whole Internet is talking about this phone. It's hard not to see why. The Aquos Crystal comes with a spectacular full-screen bezel-less display unlike any in the market. While its specs are middling, it packs a 5" display that is truly edge-to-edge 720p 5" – it's stunning. "It looks like a phone from the future," comments Digital Trends: we agree.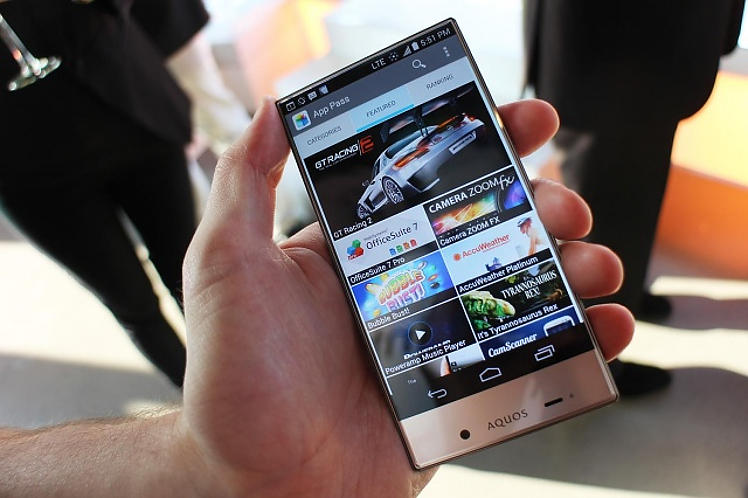 It's a midrange device, no doubt. The Aquos Crystal will be running Android 4.4.2 KitKat with slight or no modifications. It packs a 1.2Ghz quad-core processor, 1.5GB of RAM, an 8 MP camera and an internal 8GB of storage (upgradable with MicroSD) is set to be priced at $239 – without contract. It's comparatively thicker than nowadays' smartphones and it has a matte plastic back, slightly chubby. Even though we've seen more powerful (and thinner) phones, it's still hard to look away from that elegant sci-fi chic.
Sharp's had to make a few changes to traditional smartphone design. The bezel-less screen cuts down the earpiece from the front – so the speakers are actually behind the screen. The build is mostly quality plastic – in fact, even the screen it's glass, but an extremely hard polymer called acrylic glass.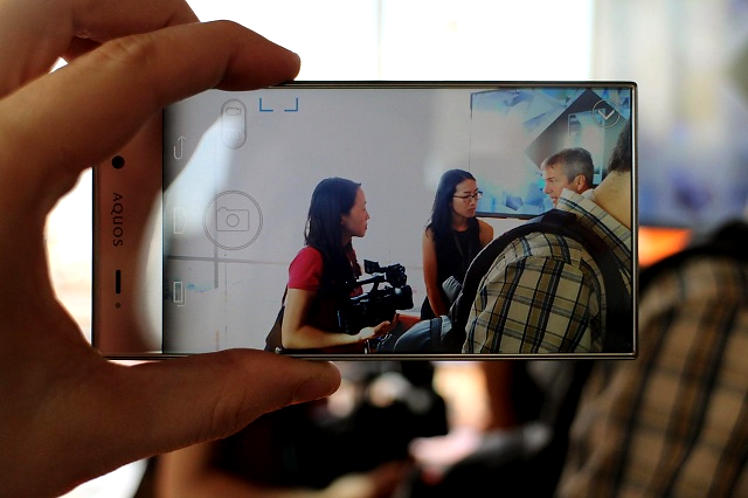 It's available only for the Sprint network in the US of A. Whether it's gain traction in those waters is a different matter: by and large, brands like Sony, Huawei haven't had much success. Here's hoping the Aquos Crystal eventually makes its way to Sri Lankan shores.  Another, superior model, named Aquos Crystal X with a 5.5" 1080p display is likely to be released in December.