Good evening ladies and gentlemen, it's a lovely day here in Colombo and we are at the lovely Kingsbury for SLASSCOM's Quizathon. 
What is the SLASSCOM Quizathon you ask? Well think of a pop quiz, then think bigger! We got over 30 teams here today from various tech companies, individual teams and possibly from some schools here in Colombo, that will be battling against each other on various topics like: geography, general knowledge and so on, all for some lovely prizes along with the glory that comes with victory.
So which teams shall enjoy the sweet taste of victory and which will be taking the best of the prizes here? Stay tuned here and at our twitter feed as we bring you the latest from this grand war between masterminds!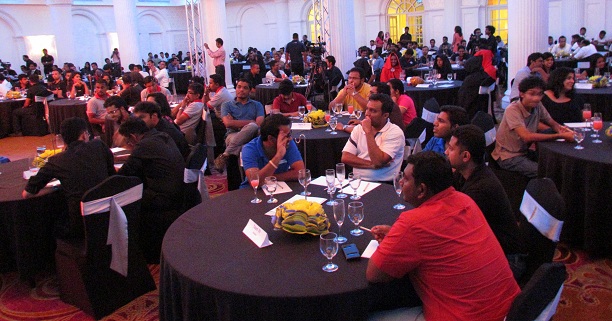 [liveblog]