SLASSCOM, which is the IT and Knowledge Services Industry Trade Chamber in Sri Lanka, has apparently been brewing under the hood: the first ever strategic review targeting the IT/BPM industry. Prepared by Pricewaterhousecoopers, the report focuses on the current state of growth Sri Lanka's IT/BPM industry and emerging trends.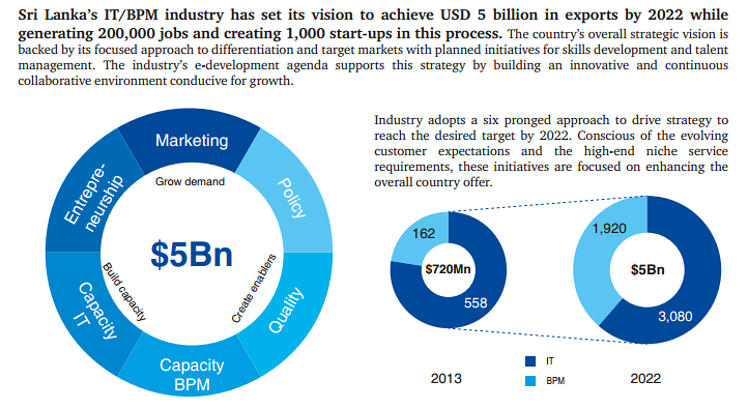 Key highlights of the report reveal some interesting facts. For example, the export revenue of the IT/BPM industry increased from $ 213 milllion IN 2007 to $ 720 million in 2013 – a growth of 238%. The number of companies has also grown from 33,700 then to over 75,000 now.
We're not surprised – the Sri Lankan BPM industry has been bagging some top awards recently – but hard facts always impress. The report also points out the recent activities of major players in the game – such as Intel's acquisition of Aepona (based across Belfast, Dublin, Sri Lanka and the United States) and global healthcare KPO MediGain establishing itself in Colombo and Kandy.
The full report's available for free download here.