A couple of days back, HP announced the launch of new Android based consumer products at Hilton Colombo, aimed at "transforming the way people engage and consume content by providing new connected experiences and creating new possibilities." At least that's what their PR says.
The products announced include the HP SlateBook x2 and HP Slate21 that give some flexibility in how they access and share information. They enable the integration of technology into our changing lifestyles through "comparatively affordable" touch technology and a new form factor.
"People need mobility and flexibility in their computing devices for effortless access to their content anytime, anywhere, from any device," pointed Khawaja Waqas Masud, Country Manger, Printing & Personal Systems, HP Sri Lanka. "HP is designing the next-generation devices that couple the popular Android environment with the new touch experiences to help them connect, share and create in ways they never imagined." Well, we have to wait and see how that goes for HP, as some may consider Android is not ready for PC yet.
Next-generation form factor
The HP SlateBook x2 offers the functionality of a notebook with a removable screen that also is a sleek tablet. While this my seem alluring it's not something new — we've seen this with ASUS before. By releasing the magnetic hinge, you can move between the two form factors — tablet and notebook PC that is.
The device comes with Android Jelly Bean 4.2.2 with very little modification from HP — that's a good thing. However they do come with a bunch of apparently value-added software — some useful and some not so.
The 10.1-inch IPS LCD at 1900 x 1200 (224 ppi) touchscreen display has got nothing to complain about, it's good, but we've seen better with other latest Android devices in the market. The external speakers aren't loud enough either — you might want to invest in headphones or external speakers for some decent sounds.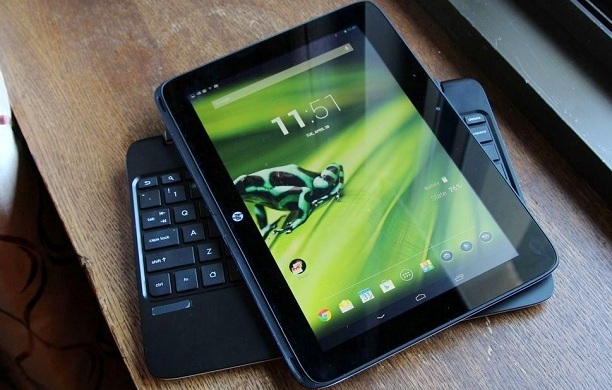 As for the performance, the SlateBook X2 has some serious muscle under that hood running on Nvidia's Tegra 4 platform and 2GB of RAM.
Being a hybrid device this burrows a little bit of both worlds — tablet and laptop. But there are also trade-offs as it's not going to be the best-in-class as a laptop or a tablet. But the plus-point is, at the price range of this device, it offers both needs with less to compromise.
Android world at home
The HP Slate21 All-in-One allows you to magnify your world at home with a PC sized tablet — or the other way around. The all-plastic and all-white device might take a little bit of getting used to with the Android environment.
Offering a large 21.5-inch IPS full HD display, at 1920 x 1080 pixel resolution, you can easily share the screen with more than one person. At least, HP expects this and hence the device lets you create a maximum of 5 user profiles allowing you to customize the apps that you and others use.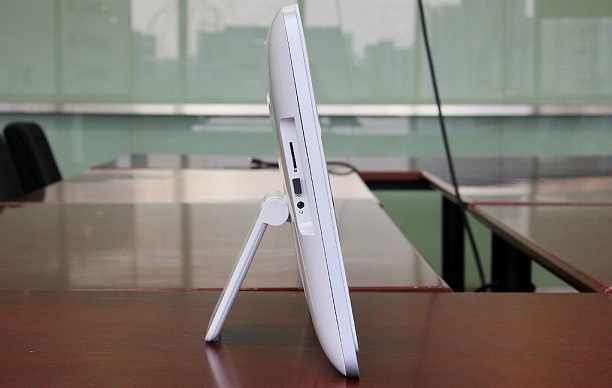 The Slate 21 is powered by the Nvidia Tegra 4 processor rather than the typical Intel chip in AiOs. But it comes with some drawbacks. Unlike similar devices running Windows 8, the Slate 21 doesn't include a built-in battery to allow users to carry it around while keeping it turned on — basically you're tied to a desk.
If you're in the lookout for a hybrid device, that also happens to run on Android then there's nothing much of a choice left than the current offerings of HP. However, if you're needs are specific and you know what you want, you're better off going for either an ultra-light notebook or the latest Android tablet that does the job fine for you.