Noise. Cheers. A thousand gamers cheering on their teammates. Millisecond reactions and strategies playing out on big screens. Bullets flying in virtual space. What do you call this?
SLCG.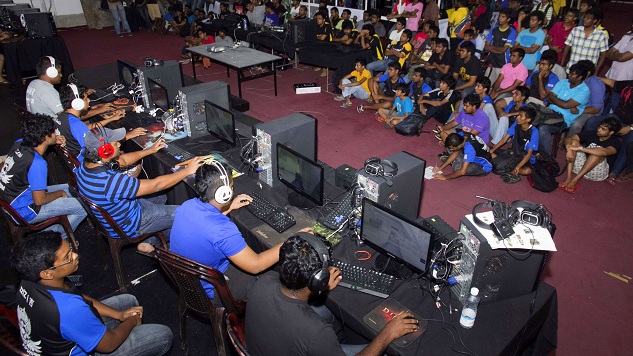 A bit of background first. SLCG, or the Sri Lankan Cyber Games, is Sri Lanka's single largest professional eSports tournament. Since its inception, SLCG, mirroring larger, international competitions like the World Cyber Games, has served as a gamer's version of the Olympics – with very highly trained teams battling for the crown.  It's important to notice the distinction of "eSports" here – competitive gaming is a far cry from playing Farmville on Facebook.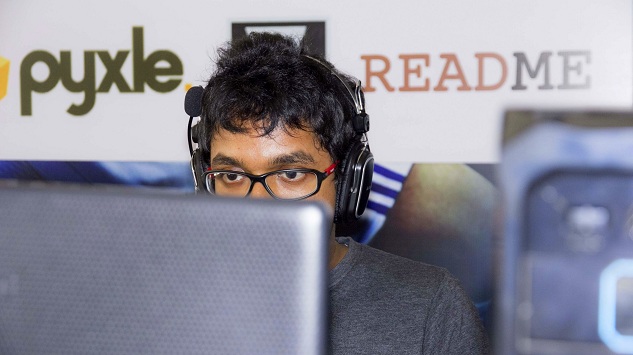 SLCG 2013, organized by the team behind Gamer.lk, took place at the BMICH (Hall C, to be exact) on the 13th, 14th and 15th of December, just after the Kandy regional qualifiers. It was undoubtedly the largest of its kind in Sri Lanka, drawing in close to 10,000 attendees over a three-day period.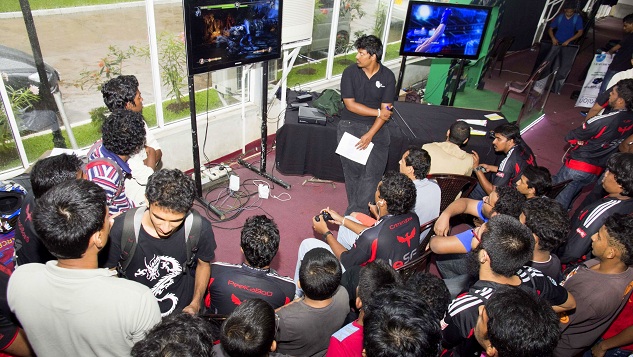 The largest crowd-pullers turned out to be this year's Call of Duty tournament (where some 53 5-man teams participated), the old-but-still-kicking CounterStrike 1.6 tourney, Dota 2, and last but not least, the fledging League of Legends tournament that introduced "the world's most popular game" to Sri Lanka's competitive gaming community.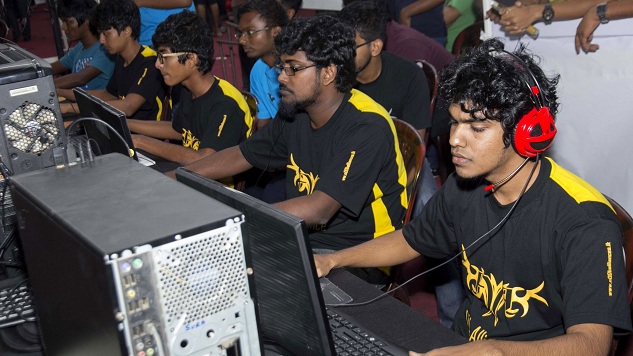 As always, there are casual spectators and competitors. Competition among local cyberathletes was, is and has always been fierce. The teams that registered were halved, then quartered in the first two days. Techmorph Outlaws, last year's Call of Duty champions and crowd favorites, gave way to Death Company's team iPwn and Team Maximum in the course of the three-day knockout: at last, after a brutal series of tie-breakers, Maximum walked away the Call of Duty championship. Simultaneously, Thekade claimed the Dota 2 championship and Team Plus fought Noob Alliance's Troll Brothers to a narrow victory in League of Legends.
Most of the competitive crowd's attention was heavily focused on the who-won-what of these games, including the old-but-gold CounterStrike 1.6 title. The more casual observer would have found much more to enjoy. The Geek Club of Sri Lanka had set up shop in the middle, bringing out tabletop games and even a homegrown card game to all and sundry.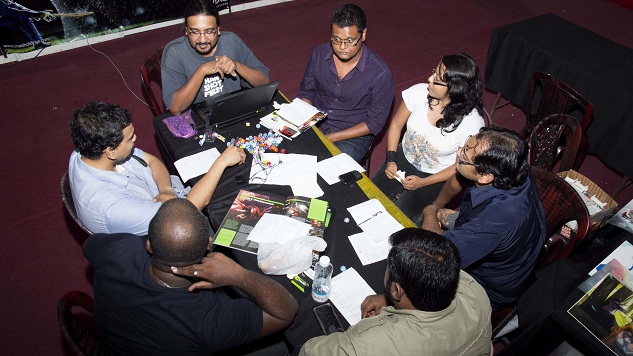 Dialog had a mini-tournament going on with racing games. C3 Magazine dropped by with a touch-table running Air Hockey. People ran to and fro in League of Legends hats. There was a cosplay booth in one corner, complete with Lara Croft (the highlight of the cosplay scene however went to one fellow who dropped by complete with a ninja outfit and a custom-wrought, four-foot version of the famus Buster Sword from the videogame Final Fantasy VII).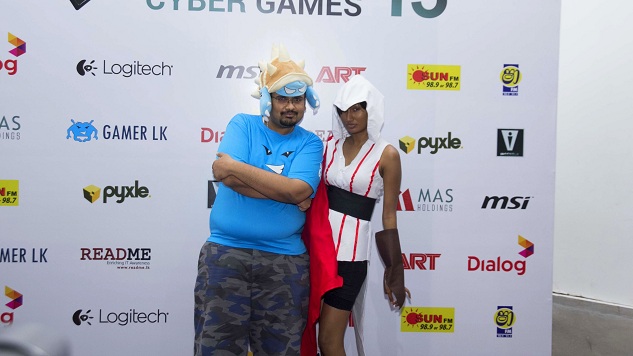 Is comparing SLCG to the Olympics fair? Indeed It is. Competitive gaming is a huge industry, a far cry from the time-wasting bouts of singleplayer that everyone gets hooked onto at some point. A game has its own sports, its own rules, and only the best win. Many countries have embraced eSports as a whole – South Korea, for example, the longstanding breeding ground of international strategy game champions, is home to entire houses where players to nothing but eat, sleep and train; the United States immigration services gives visiting League of Legends players the same designation it gives to pro NBA athletes. Sri Lanka has a long, long way to go, but thanks to SLCG, it's getting there.