It's official: after 2 years at the helm, Lalith De Silva the Group CEO of Sri Lanka Telecom has left the building.  Taking over his post as Group CEO of Sri Lanka Telecom is Dileepa Wijesundera. According to PG Kumarasinghe Sirisena, the chairman of Sri Lanka Telecom this change is the result of SLT's corporate restructuring.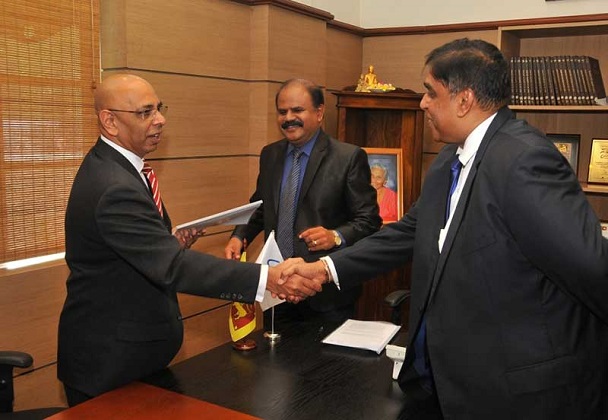 An engineer by profession, Dileepa Wijesundera holds a BSc in civil engineering and also obtained an MSc in management from the Loughborough University (UK). His previous experience includes holding executive positions as head of Emirates Sky Cargo Canada, senior vice president of Qatar Airways and chairman of the Sri Lanka Ports Authority.
Kumarasinghe Sirisena, the chairman of SLT, also commented on Lalith De Silva's accomplishments:, "The outgoing Group CEO of SLT Mr. Lalith De Silva leaves after having diligently served the company. He has been instrumental in strengthening the Group's strategic direction, initiating the CHANGE programme at SLT wherein attitudinal changes were brought about. The technological transformation of SLT by introducing the latest cutting edge technology for fixed and wireless broadband and wireless access was achieved under his guidance. He played a vital role in SLTs knowledge exchange programme and unveiled the i-Sri Lanka project for metro and rural areas. The National Backbone Network that is now being laid throughout the country has been one of his great initiatives. He also contributed in measure to the success of the SEA-ME-WE 5 submarine network initiation and the FTTH, LTE, Wi-Fi and Cloud Computing technologies being introduced to Sri Lanka and has worked tirelessly towards SLT attaining the position of pre-eminence it occupies in the telecommunication sector today."
While he may not be a veteran of the telecommunications industry, it's more than likely that Mr. Wijesundera is qualified and will help SLT grow with time. However whether that growth includes the dream of fast, stable internet connections with equally fast and reliable customer service, is something that only time will tell.