Sri Lanka Telecom officially announced the launch of a new generation of high-speed national backbone network, a 20,000 km fiber optic sprawl that (according to the official SLT page) is the country's first nation-wide DWDM fiber optic backbone. The acronym stands for Dense Wave Division Multiplexing, a technology that can pool multiple data signals on different light wavelengths into one lightstream in an optical fiber, allowing for much more data to be transmitted along the same line.
The particular type of multiplexing used is termed 100G, a technology which allows for transmission rates of up to 8 Terabits per second – a leap ahead of the 40G networks deployed years ago in the United States and Japan. We're informed that the upgrade was supplied by Huawei, which manufacturers the lion's share of telecommunications infrastructure in the country.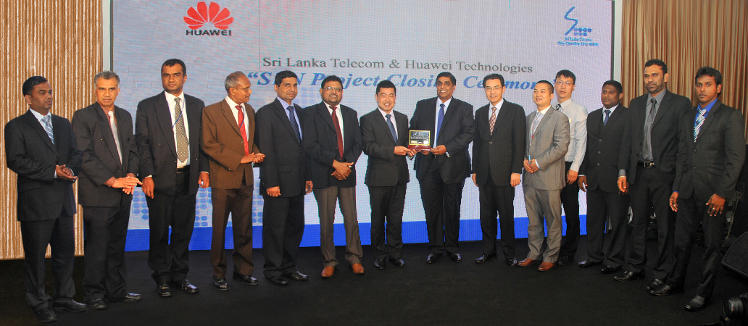 This news comes on the heels of a Reuters report indicating that Sri Lanka Telecom will post a net profit of LKR 4 Billion for this year, and also just behind an unusually large spate of complaints of malfunctioning SLT Internet connections across Sri Lankan social media.