Our favourite (cough) ISP has launched what it refers to as its "breakthrough cloud computing service, "akaza"". Lest you be overwhelmed by the marketing jargon on their press release, let us simplify things a bit.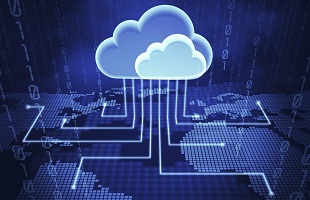 Cloud computing involves a large number of computers connected together. In simple terms, these computers pool their processing power to run an application. Depending on the size of the cloud, you're talking enough power to outcompute from an IT department up to supercomputer level. Usually, large cloud systems sell processing / storage to multiple customers, thereby bringing down the cost of computing, opening up larger services to a lot of people, and making life easier as a whole. Google does this: Amazon, Oracle, Microsoft – they all do this. In common usage, the "cloud" is synonymous with the Internet, so when you see a bit of marketing referring to software and services "on the cloud", what is means is that you're accessing these services through the 'net. In fact, Google Drive can be viewed as one giant cloud storage solution. 
Mr. Lalith De Silva, Group CEO of SLT commented, "SLT's cloud computing solution, "akaza" is definitely a paradigm shift in which Sri Lankan users store, access, and utilize data remotely using the Internet. The state-of-the-art broadband deployment of SLT that promotes consistent, uninterrupted, high-speed internet is the single most important component to the success of cloud computing in Sri Lanka. Our ambition is to fuel GoSL's mandate for national economic progress envisioning a SMART Sri Lanka and going global with SLT "akaza" cloud platform. Today, around the globe, high-end enterprises, private and public institutions, small and medium enterprises (SMEs) and micro businesses tap into cloud computing to lower their costs and increase productivity. We see a huge potential in this area coupled with SLT's superior broadband connectivity via FTTx, ADSL 2+, VDSL 2 and 4G LTE access technologies".
TL:DR: akaza provides a cloud platform based off data centers at SLT HQ and Welikada. Right now, they have IAAS (Infrastructure as a service) platform that provides computing power to customers in need of extensive number-crunching power. Akaza boasts network performance up to 500 Mbps, storage performance up to 5000 IOPs, firewalls, load balancers and a 365 days-a-year support team. Those numbers are nothing compared to the higher-tier clouds – say, Amazon, for example, but bear in mind that unless you're on Lankabell, akaza will at least connect faster than off-shore cloud services. Unfortunately, due to scaling economies, expect it to be significantly more expensive that services like AWS. Let's hope the infamous "one country, one kbps" motto doesn't apply here as well – SLT's key advantage is their fiber optic cable and the fact that they are the primary fixed-line gateway to the Internet for most people on the island. We'll see if we can get details on the actual hardware involved.