If anyone's been watching the techscape in the past few hours, you'll have realized a startling fact: Sony's gone on an absolute massacre. Along with Samsung, they've spewed forth a slew of products to keep consumers and tech sites busy for weeks.
First in our lineup is the resurgence of Sony's legendary Walkman brand. Meet the Walkman A17, a music player – for audiophiles.
Now, if you're one of the many people who think music players are dead, think again. Those companies that haven't been killed off by our smartphones have toughed up and moved upwards, integrating high-resolution media playback and DACs to cater to the kind of person who spends a small fortune on proper headphones and listens only to FLACs or vinyl rips.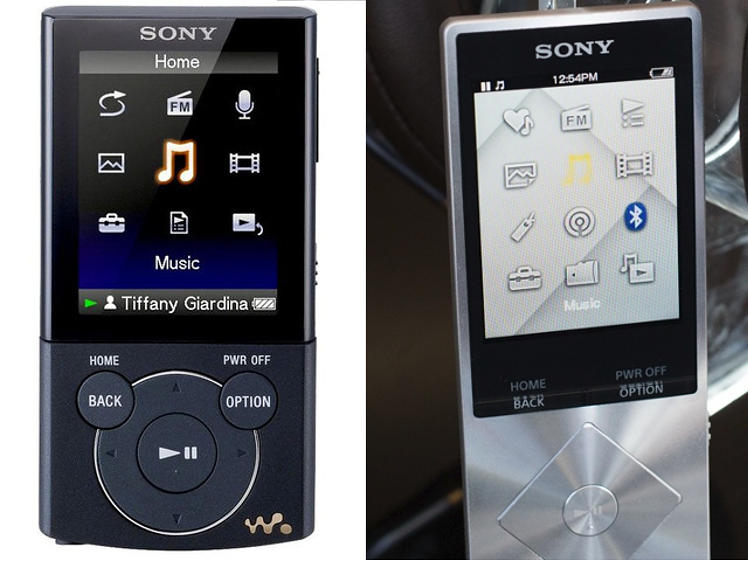 The A17 is in this territory. And oddly enough, Sony's taken a step back into 2007 with this. Instead of a touchscreen, you've got a clickpad. And FM Radio. And an interface that looks like something you'd expect to see on a Rs 5,000 feature phone. And, just to make things a bit weirder, NFC.
There's reportedly no music manager – it's as old-school as you get: just hook it up to your PC, drag your FLAC, WAV, AIFF, AAC or ALACs (honestly, if you need this thing to play MP3s, you need your head examined) and you're good to go for the next 30 hours or so.
There's also a new pair of headphones for under $300 – the Sony MDR-1A Hi-Res.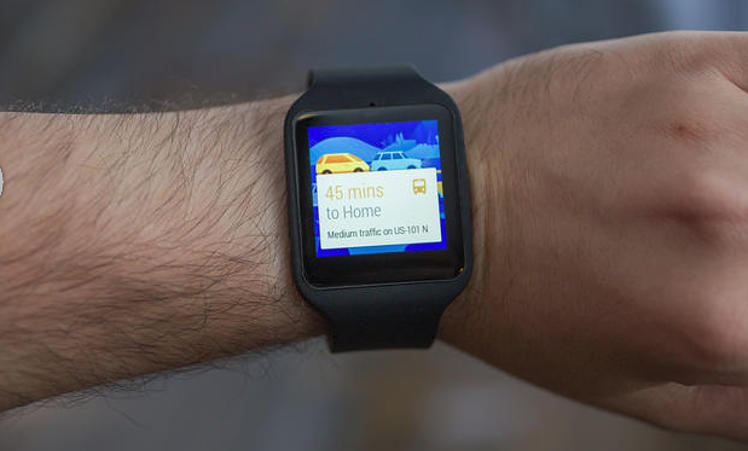 Then there's this: the Sony Smartwatch 3. Looking like a Casio watch from the past, it's a smartwatch that completely throws aside style for ruggedness – it's got interchangeable straps, a quad-core 1.2 Ghz processor and a IP68 waterproof rating to boot. It's expected to last for two days of "typical usage" (we have no idea what that is – we haven't used one of these things before). Accompanying it is the SmartBand Talk,  a…smartband, but one with an e-paper display. Which we'll get into later.
What's surprising is the design for all three of these products.
Usually, Sony's right up there when it comes to making their devices look different – they've got a rather unique, if fairly polarizing design sense going across all their smartphones right now. That seems to have been thrown out of the window here.
Not only is the the Walkman A17 a strange hodgepodge of the old and the new: it also looks like a definite throwback to the pre-iPhone days, when . The Smartband possesses that sharp rectangular sense of a Sony product, but the watch, like its predecessor, might as well be a throwback to those early, flat digital watches sold by the handful at Pettah. We can only hope they beat out the design critics (like yours truly) by being selling really, really well.
Which brings us to the third item on the agenda: the new Xperia Z3 family. Sony's revealed three devices: the Xperia Z3, Z3 Compact and the Z3 Tablet Compact. It seem like an amazingly short time since we first saw the Xperia Z2 – a phone that never quite hit the crowd in Sri Lanka, despite the stunning camera and the brilliant job that Sony did on that phone. 
And yes, it is a very short time: Sony's apparently decided that Constant Iteration is The Way To Go. The Z3, as a consequence, is a charmingly minimalist glass and metal device, waterproof for up to 1.5 metres. They haven't gone insane like LG has and thrown in a 2K screen, but rather kept it at 1080p, given it Kit Kat to play with, turned the processor up a a notch – quad-core, 2.5 Ghz – and thrown in a better battery.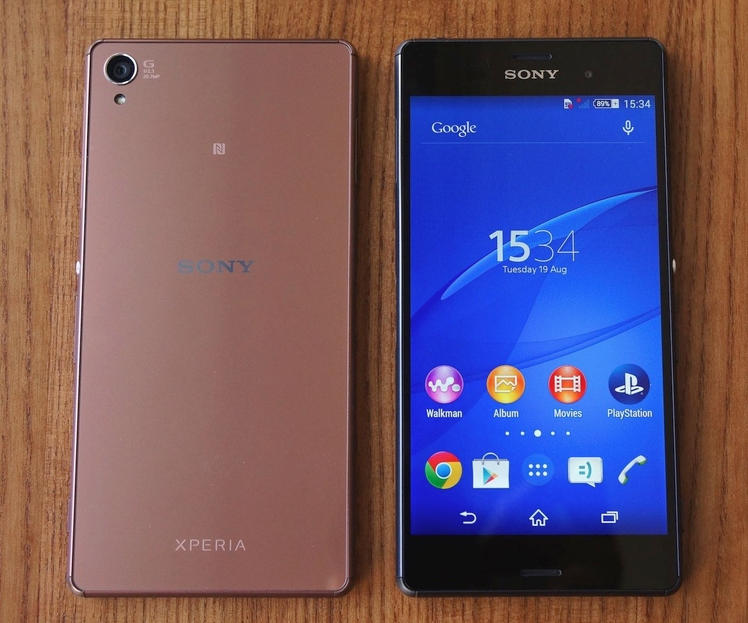 And tuned the camera a bit. We haven't seen test photos yet, but the 20.7 megapixel sensor – the same as what they had on the Z2 – now has a wider field of view for photos.Apparently, it comes in light, metallic gray (rather cool), black (traditional Xperia chic), green (I can't see many people buying that) and…drumroll – copper, a beautiful color for those of you who really want to stand out.
Then there's the Z3 Compact, which the Verge seems to have fallen in love with. It's a 4.6-incher with a 720p screen, a Snapdragon 801 processor and a 2,600 mAh battery – right in the middle of the current generation of flagships, it would seem. And the same camera, along with a translucent plastic frame that's supposed to be able to take some heavy damage. Like its bigger brother, it's a very good looking in a very spartan way, though I personally think the red looks hideous.
Last is the Z3 Tablet Compact. It's the lightest and thinnest tablet on the market, but Sony, being Sony, decided to make it waterproof as well. End result? A 2.5 Ghz, quad-core behemoth of a book with a proper HD screen. They've downgraded the camera but kept the build quality.
While doing all of this, Sony's edged one step closer towards the ecosystem that every major company is trying to build these days.
In addition to their usual stuff – their own apps and so on – they've also added Remote Play to all the Z3 devices, which means that each of these devices can now work as a remote screen for your Playstation 4. Along with that, they've put out something called the Game Control Mount – a nifty controller – like device that you slot your smartphone into.
While its closest competitor in the console space – Microsoft – is still struggling with the art of launching a console, Sony's tactically using their new headliners as a way of giving all their consumer platforms a little bit more oomph and staying power. Well played, Sony, well played.