When we first heard tell of a social network being built in Sri Lanka, we were skeptical. Naturally. "Machang, I'm going to build the next Facebook" is easier said that done. However, once we got in touch the team behind this project, we were intrigued. Not only is the landing page (www.soosci.com) ridiculously professional, but the team were very much aware of what they were talking about – and they were (and are) students from Gateway College, Rajagiriya. Intrigued, we met up with the two founders of Soosci on one hectic Tuesday to get and understanding of what exactly they were trying to do – and why. 
Hello, Soosci. 
Soosci, on the surface, is a social network, with the usual bells and whistles one expects from a modern social network these days. A personal profile, photos, a news feed of sorts, chat functionality – you can glean some of this from the screenshot above, which shows off the minimalist user interface to its full benefit. The Soosci team already have this functionality in place. However, look closer, and you see that what the Soosci team is building is a multi-layered, modular social network. The web site is one thing. The app is another. Then there's the (prototype) Soosci hardware, which has modules of its own right that interface with the network and the app to change how people interact. But I'll let the team explain it for themselves.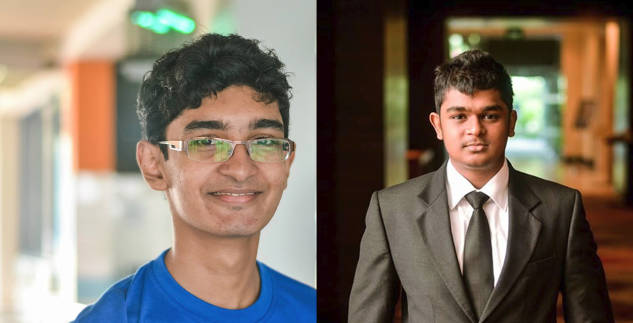 What is Soosci, and who's involved with you on this?
Udara: Soosci was built to sort of redefine social networking by making it easier for people to communicate on a social level. If you take Facebook and all that, it's basically like being in the middle of a crowd – there's a huge number of people you don't know and all of them are shouting for attention. We're looking a bit more personal. It's not a huge network – more friends and family than friends of friends, if you get what I mean. 
On the team – we're four people: Me (Udara Jayawardene), Pankaja Withanachi, Minesh Fernando, Devinda Senanayake. We're all students of Gateway College. We've all worked with each other before – not on something this big, but on smaller projects (Editor's note: see www.designn.org for an example of their work)
And the name?
Udara: Well, "SOO" is for Social and "Sci" for Science – like social science. We actually wanted to start it off as a company for social research. Social Science.
Hence Soosci. So in terms of products, what does Soosci entail?
Udara: We have an app and a website – in fact, we're using the same language that Twitter used: Scala. I'm doing the back-end coding. Then we have the hardware, which plugs in to that – that's Pankaja specialty. For example, we're working on an exercise module which people can use to track their calories burned and share it on their social network. They can do this manually as well, but we're trying to create a features that are automatic: in the future it's meant to learn the lifestyle of a person and adapt to provide them with content that they'd find interesting. 
Pankaja: The hardware is a band, which we're designing to be modular. We're going to have a coprocessor to which modules can be plugged in, and we expect to have different modules that you can purchase – anything from an accelerometer to a Geiger-Muller counter. It'll be a 32-bit microprocessor – we're testing right now on a 48 Mhz processor called the Teensy, I dunno if you know it – so each component is going to communicate via the ICE protocol. You can throw in things like battery, GPS and so on – all you actually need is a processor and Bluetooth.
Udara: The whole design is very API-centric. Everything has to tie in perfectly.
What kind of functionality do you have running at the moment? 
Udara: We have a very basic network set up – you can add friends, submit your status and so on, on a profile. We're testing on our local server. The first mock page of Soosci should be out soon – we expect to publish a full working version of the software and prototype hardware as well: within two years we're expecting 100% functional software and hardware with at least two modules.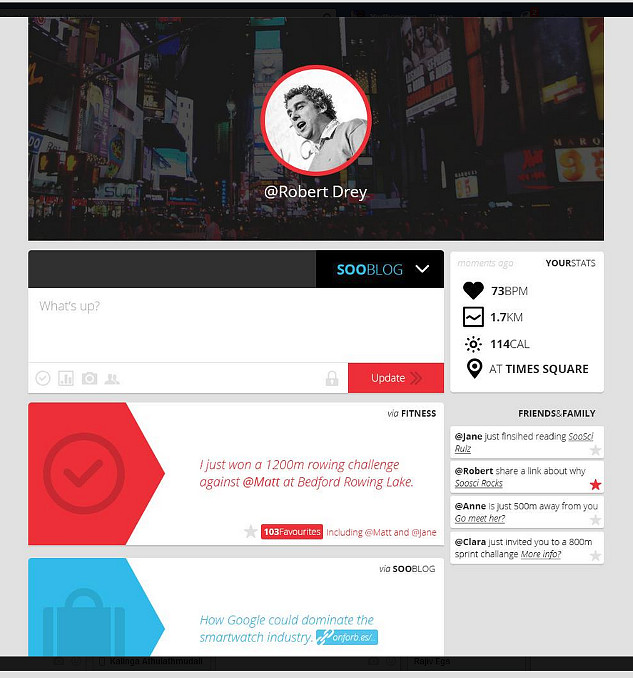 We're planning to move onto Amazon cloud servers about a year down the line – it's expensive, so we're looking for potential backers and to get into crowdfunding. Right now it's being funded by us, but once it goes on Amazon systems it'll cost us around Rs 40,000 a month for the server alone. 
One of your biggest challenges is going to be getting people away from Facebook and other established networks and onto yours. How do you intend to go about this?
Udara: It's not easy. We actually deactivated our Facebook profiles as an experiment to see if we could get our friends to switch over, but it wasn't that simple.
Well, the whole point of a social network is to connect to people you know, so if all of them are on one network, it's hard to get them away.

Pankaja: Yeah. We're looking to get clumps of likeminded users rather than individuals. Say a family, or your work colleagues. Say we get fifty people who communicate regularly at work or at home – that's what Soosci targets. We're not competing with Facebook's massive crowd, but on a smaller, more personal scale. We might integrate SMS notifications later to that effect. Well, it may not work out, but if done right – we see this being a pretty big thing.