Recently the government announced that it had taken a policy decision to use the ISDB-T transmission standard for local television broadcasting. This looks like a significant step up in the local TV scene, which has basically been a little bit behind the rest of the world for years.
What is Digital TV?
Digital TV is the next upgrade from the Analog broadcasting technology we have been using up to now. Digital TV works by transmitting digitally processed signals using multiplexing. Multiplexing allows broadcasters to create sub channels and bundle them together on the same frequency. Most of the developed countries have already fully migrated to Digital TV and have switched off Analog transmissions altogether – almost all of Europe and half of Asia are already there, as you can see from this list.
Without boring you on the technical details, DTV's chief advantage is that it allows the broadcasting of HD content. However DTV is not HD only, Standard Definition transmissions are also supported –  in fact. DTV pretty much allows a broadcaster to transmit on different resolutions catering to a multitude of display sizes and aspect ratios.
Apart from HD content, Digital TV supports interactions with the user, such as accessing program guides, viewing from different camera angles if available, or use voting options or answering questions.
What do I need to change?
With all these bells and whistles comes the problem of backward compatibility. Almost all modern TVs have digital decoders allowing us to view Digital content without any additional hardware, and conveniently, DTV transmissions can be captured using our existing antennas.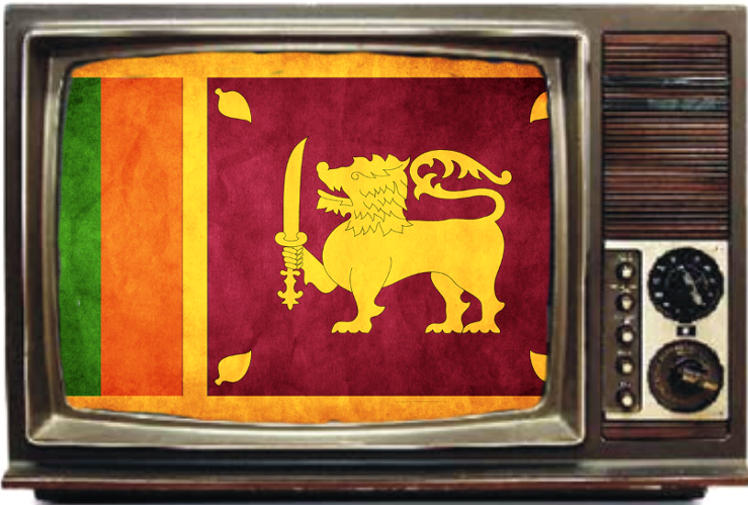 The problem lies with the older TVs, mainly the old CRT units that most of Sri Lanka still use. They do not support digital signals and additional hardware in the form of a set top boxes needs to be connected for them to be compatible. In the UK, low income families were given government subsidized digital decoders to complete the complete transmission from Analog broadcasting. An effort like that would mostly be necessary in Sri Lanka if we are to get completely migrate from Analog TV (It would be an expensive venture if it ever comes to that due to the existing numbers of old TV sets incompatible with digital transmissions).
The Word on the Streets
Currently Hiru TV and Derana TV seems to have Digital TV capabilities, but both have adopted the widely used DVB-T2 standard. The government decision to adopt the Japanese ISDB-T standard would mean that they may have to change to ISDB-T if they plan to transmit digitally. Whoops/
My guess is that the government is not planning a total conversion to digital as we have seen in some countries anytime soon. DTV would stand alongside Analog for some time, to get the adoption rates up and once the analog users become the minority, the government might decide to move to a digital only policy. On the other hand, existing broadcasters would also need to adopt the technology, which no doubt would need a significant investment.
It is no doubt that this government decision would set in motion something promising for TV viewers in Sri Lanka. How these policies are adopted and executed remains to be seen. Let us all hope that we can watch Kopi Kade in HD!