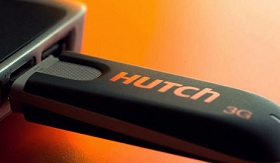 A few months ago (August to December to be precise) we heard various news reports on UAE mobile giant Etisalat Sri Lanka trying to buy off / discussing the acquisition of Indian mobile giant Airtel (Sri Lanka). We did a cover on it in August, but sources weren't very clear as to whether the acquisition was already done or if it was 'still in negotiation'.
Also read: Airtel making plans to leave Sri Lanka?
One of the main things we pointed out was the fate of Hutch. If Airtel was to be sold off to Etisalat, Hutch, the fourth largest (read, smallest) mobile operator would be competing against Dialog, Mobitel and Etisalat.
Possibly having given into pressure, Asian Mirror, LBO and Sunday Times report that SLT's mobile subsidiary Mobitel is currently in negotiation with the acquisition of decade old mobile operator, Hutch. According to news sources, the acquisition filings are at a 'preliminary stage' and a final decision will be arrived after the completion of a due diligence and with the necessary regulatory approval.