Social media as we all know today is a giant part of the internet. Exactly how gigantic is it you ask? Well according to nextweb.com, it's now the most common thing we do online! But what exactly do we Sri Lankans do with social media? An interesting question indeed, which is why we partnered with Loops Solutions a few months back, as some of you may remember, for a social media survey, to figure out the answers.
The survey has officially ended and as promised, here are the statistics for everyone's benefit, though mostly we got Facebook users respond to us, Tweeps Y U NO do survey?! Anyways, If you got a decent internet connection feel free to check the video below, if not then read on:
First let's take a look at the number of users. How many Facebook users do we have in Sri Lanka? It's 2,300,000 – not taking into account fake profiles. Yup that's right folks almost 11.5% of Sri Lanka's entire population is on Facebook today, with 1,400,000 being male and 720,000 being female, and the age group of 25-34 makes up 33% of the entire base. In case you're wondering how many of them are married?
Furthermore, 42% of Facebook users communicate with two languages and 38% check their account 8 times a day. Additionally, 25% are friends with their parents, 36% are NOT friends with their bosses and 60% are still friends with their ex. Hope you guys know your privacy settings!
Though how much time does the average Sri Lankan spends on Facebook? Well, we don't have an exact answer but according to the survey results, it's approximately 34 minutes per day.
With the growth of mobile today in Sri Lanka, 1,300,000 of them are accessing it through mobiles. That's a whopping 58% of total Facebook users. Furthermore, 8% have admitted to using both Facebook and twitter while driving. Word of advice from us? Stop Facebooking and Tweeting while driving. We hate traffic blocks in case you knock a pillar.
As for the mobile platform with the most users, the winner is clearly Android with over 400,000 users compared to the second highest iOS with 100,000 – which isn't all that surprising due to all the budget Android phones out there on the market. But how does social media, in particular Facebook stack up against traditional forms of media, such as newspapers and TV? Well first off, almost half of the user base (49% to be precise) watch less than 1 hour of TV and only 28% read a newspaper daily.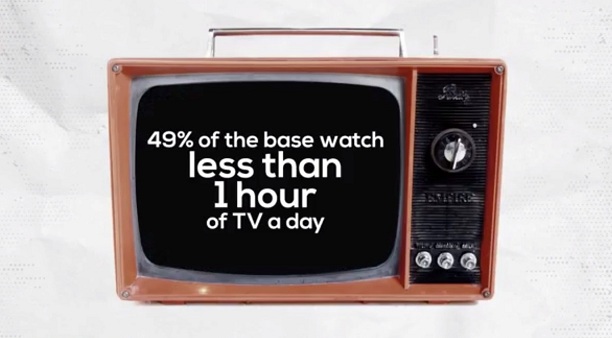 Furthermore the cost per reach online is far cheaper compared to traditional media. How much cheaper you ask? The average cost per reach on a newspaper is 50 cents, the cost per reach on a TV ad is 2 cents, but the cost per reach online is only a quarter of a cent. In case you're interested in advertising online, Google Advertisements allows you to run banner ads across 1000 websites allowing you to get in between 50 million and 100 million impressions per week. And guess what? Over 71% of local respondents to the survey believe Facebook advertising is far more effective than traditional media.
Speaking of Google, some trivia for you folks: the most searched word on Google Sri Lanka today is none other than Facebook. Probably thanks to most of us forgetting to add the .com and address bars now doubling as search bars no doubt.
Speaking of Facebook company pages, Facebook users visit approximately 17 pages a day, with a whopping 85% of Facebook users following local brands with 35% of them following more than 15 brands. 45% of the respondents also mentioned that they're happy getting the information they need about a brand from it's Facebook page without visiting it's website, a big number, though we doubt the need for maintaining a proper website will disappear anytime soon in order to have an effective and credible online presence. However, surprisingly 78% of users have been influenced to make a purchase thanks to Facebook.
And how do people keep updated on the latest events? Well according to the results of the survey 84% of our respondents mention that it's through social media, specifically by chatting about them, on mobile friendly social media networks, with the most popular one being Whatsapp.
There you have it folks, as promised for the benefit of everyone, here's how we Sri Lankan's are on social media. How do you think these statistics will change over the next 12 months? What are your feedbacks? Please share it on the comments below.