While we've been busy here, someone else has been making history abroad. Awards for the winners of World Summit Awards Mobile (2014) were handed out at the WSA 2015 Mobile Content Awards at Abu Dhabi. (And no, we haven't fudged up the years). Among those receiving the awards are Isuru Rajapakse, with iChemist, and Hiru TV.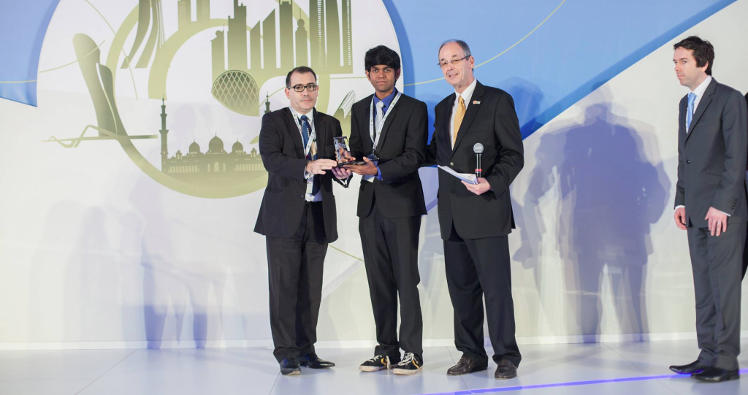 iChemist is a chemical titration simulator for iDevices. The idea is that it sets up a virtual laboratory in which one can experiment safely and easily without actually needing access to a physical laboratory. We saw this at e-Swabhimani, and back then we thought it was definitely one of the better ideas on the list.
The Hiru app is, well, HiruTV. It allows you to watch TV as well as previously telecasted programs on a 'droid, and it received some major publicity from Hiru's massive networks when the news first rolled out in November. On behalf of Sri Lanka, we'd like to congratulate everyone for their win.
*We're unclear whether the award was picked up by a representative of Hiru or Lotus Technologies, the people behind the Hiru TV mobile app.