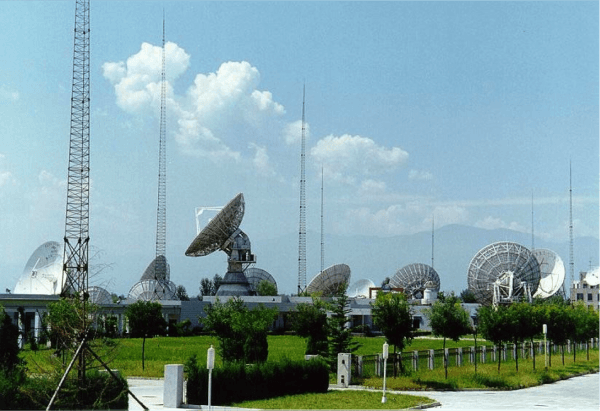 "The supreme group" signs strategic investment agreements with the visiting Chinese state companies led by Mr.Chen Qiufa – vice minister of industries and Information Technology.
The Supreme Group signed two landmark investment agreements with China's state owned companies in the fields of Aerospace and Natural Resources today. The agreement signing ceremony was held in Kandy where the foundation laying ceremony for Sri Lanka's first and only "Space Academy" took place with the presence of Mr.Chen Qiufa – Vice Minister of Industries and Information Technology of the People's Republic of China.
The Company's fully owned subsidiary SupremeSAT (Pvt) Ltd., which has become the first and only satellite operator of Sri Lanka, signed the joint investment agreement with "China Greatwall Industry Corporation" and "Sino Satellite Communications Company Ltd" for the setting up of Sri Lanka's first ever "Space Academy" within the "Pallekele BOI Zone".
The proposed "Space Academy" will consist a "state of the art" "Satellite Ground Station" which will provide "on the job training" to Sri Lankans who will start to control the already co-branded satellites of SupremeSAT/Chinasatcom.
SupremeSAT has committed to invest USD 20 Million for this project whilst CGWIC/SinoSAT consortium will invest in the Equipment, Technology and Training aspects of the project which also runs into several millions of US Dollars.
Mr.R.M.Manivannan – Chairman of the SupremeSAT, Mr.Zhang Xiaodong – Executive Vice President of CGWIC and Mr.Li Jie – President of SinoSAT signed the agreement.
In addition, another historic investment agreement was signed between The Supreme Group and "Beijing Aerospace Great wall Minerals Corporation" wherein the mineral reserves held by the company regionally was assigned to the Chinese company for mining as well as future reserve enhancement purposes.
The Supreme Group will enhance the mineral reserves of BAGWMC utilising it's existing mineral reserves as well as acquiring larger reserves of all types of natural resources in Sri Lanka and in the region inclusive of Indonesia and Madagascar where the company has secured valuable coal mine reserves.
Mr.Vijith Pieris – CEO of The Supreme Group and Mr.Liu Donghu – General Manager of "Beijing Aerospace Greatwall Minerals Investment Corporation" signed the investment agreement.
The Presence of top executives of some of the largest and powerful Chinese state companies inclusive of "China Aerospace Science & Technology Corporation", "China Satellite Communications Company Ltd" & "Aerospace Long March International Trade Company Ltd" was a very special feature of this agreement signing ceremony.
Mr.Chen Qiufa who led the Chinese Investment Delegation currently holds the positions of "Vice Minister of Ministry of Industry and Information Technology", "Director of China Atomic Energy Authority", "Director of the State Administration for Science, Technology and Industry for National Defense (SASTIND)" and Director General of the "China National Space Administration (CNSA)".
 The Details of the Delegates
1. Hon.Chen Qiufa – Vice Minister
2. Delegates from China Aerospace Science & Technology Corporation.,Including Vice President Mr.Lei Fanfei
3.  Delegates from Aerospace Long March International Trade Company Ltd. Including President Mr.Guo Zhaoping
4 Delegates from China Greatwall Industry Corporation. Including Executive Vice President Mr.Zhang Xiaodong
5. Delegate from Sino Satellite Communications Company Ltd Mr.Li Jie – President
6. Delegates from China Satellite Communications Company Ltd. Including Vice President Mr.Wang Hongbin