It's official: Sri Lanka now has it's own exclusive offshoot of the global  Telecom Application Developer hackathon. Thanks to hSenid Mobile, developers in the telecommunications app field get to sit down (at the Dialog Future World Auditorium) and race each other to develop the best telco apps from the 6th to the 7th of June. Individuals and dev-teams get to develop their projects over the course of some 18+ hours using hSenid's Telco APIs. Once done, each team gets to pitch their ideas. The best of these pitches will be recorded and sent to TADhack Madrid, the global TADhack happening at the same timeline: Sri Lankan developers get a slot in the international game – and a chance to get at the $30,000 prize pool.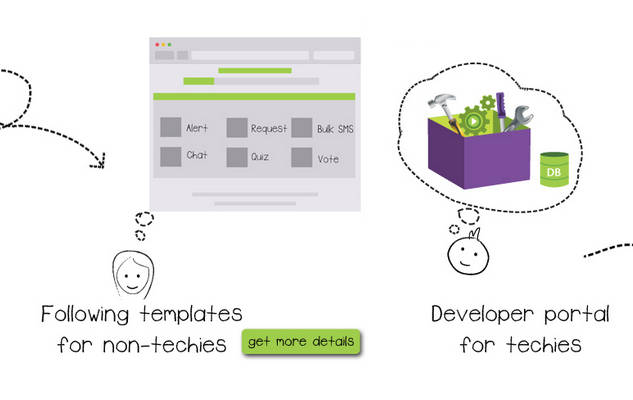 We've mentioned that TADhack Sri Lanka covers two days. It officially begins at 4.15 pm. Teams are expected to make their introductions starting at 4.30 and by 7.30 the actual hacking will have gotten underway, with developers working right through the night. Breakfast, lunch and dinner will of course be provided. At 1.30 PM the next day, after a testing phase and lunch, teams will be presenting their work to a panel of judges. Out of these, the top selections will be uploaded immediately for consideration, thereby neatly integrating TADhack Sri Lanka with the rest of the world. International pitches will be broadcast shortly afterwards and the final, international judging and awards are set to take place after dinner on the 7th. Madrid's prizes aren't the only ones on the table – Dialog Ideamart will be powering more awards as well.
There's also a set of webinars planned, starting with Jason Jabanesan on a practical guide to creating SMS Applications. It kicks off at 6 PM local time on the 22nd of April (that's tomorrow). You can register here.
Since this is a test in rapid application development, developers get to play around with hSenid's world-class Dev Kit. Dev Kit drastically cuts down on the time needed to build your app: it marries easy template driven design to functions like SMS, USSD, Charging, Location and Subscription also also integrates with JAVA, .NET languages, Python and PHP for when you break out the code. hSenid's set up a subsection of their site called Dev Space especially for this. In it are the API Guide, Simulator Guide and Sample Applications built with all of the supported languages. These should provide a good reference point. Get your hacking hats on!