Taylor Swift bought some "unique" web domains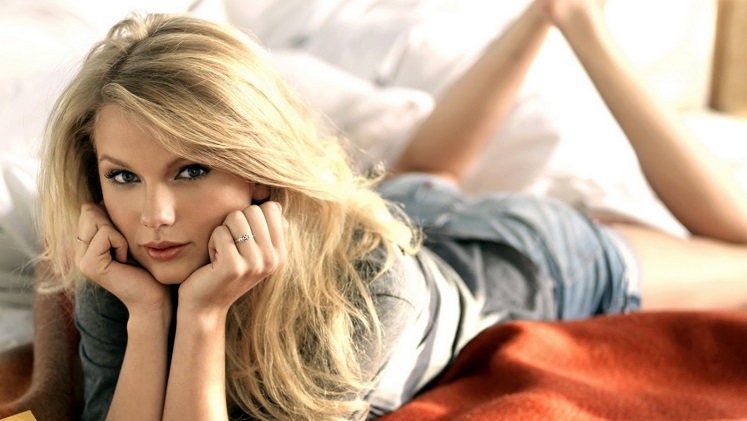 Domain names are all the rage these days and not even celebrities or tech companies can resist the urge to have their own "unique" domain. In that context, Taylor Swift has bought the web domain names TaylorSwift.porn and TaylorSwift.adult (before you ask, no, the URLs do not lead to anything).
Apparently the reason for the somewhat unusual addresses are that they are part of a public sale by the ICANN (Internet Corporation for Assigned Names and Numbers). The sale begins on the 1st of June but a few celebrities and even companies have been presented with the opportunity to buy the addresses ahead of time. But Taylor Swift is not the only one, Richard Branson and Stringfellows have also climbed aboard the bandwagon to purchase .adult and .porn domains and even Microsoft Office has apparently registered Office.porn and Office.adult. When a normal domain can cost up to to $2,500, .porn and .adult domains are on sale for a mere $99.
ICAAN says different suffixes to web addresses can assist surfers arrive at their destination quicker because they know what they're getting. But they also have another motive; websites ending in .porn or .adult are easier for parents to monitor and block.
Meet Plen2, a 3D-printable humanoid robot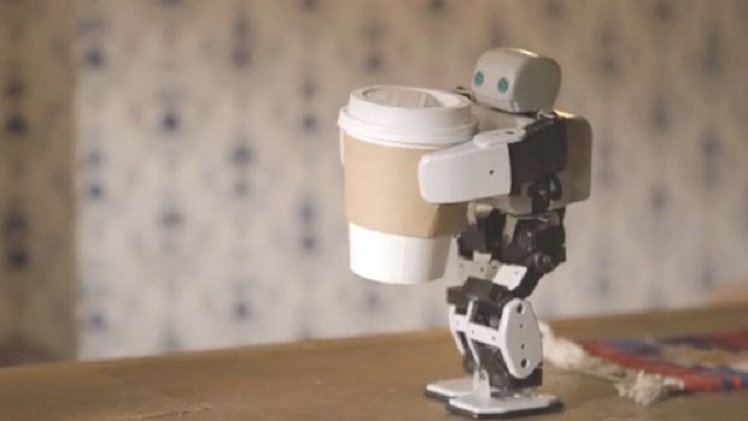 A Japanese company has developed a prototype, somewhat cute humanoid robot that's small enough to stand on your desk. The robot, named "Plen2" is capable of walking and dancing and is able to carry small objects and even copy human movements.
But that's not all. It's also open source and 3D printable. The team is in the process of raising crowdfunds on Kickstarter to get Plen2 into the market. They've already reached their $40,000 target (with 43 days to spare mind you) and thus, have enough money pledged to convert their dream into an actual printable robot. For $499, you can get the electronics which include control boards, servomotors, accessories, etc. and 3D parts' data to 3D print your own Plen2. For $200 more you can get the full kit and attempt to assemble it yourself. Or if you're too lazy, you can pay $799 and get a pre-assembled Plen2.
According to the developers of Plen2, the project is partly this is about creating an education tool, but more oriented towards making robots more humanlike in their behavior.
All that's left get Plen2 to market is for it to be redesigned so that its injection molding can be mass produced and also to ensure its components are structured in such a way that printing them is viable. In addition, the team is also working on developing iOS and Android apps for remote-controlling Plen2.
One drawback though is that Plen2 operates only for 20 to 30 minutes on a single charge. But at least this provides reassurance that robots aren't scary after all. That is of course, until they learn to charge themselves.
The Sidewinding Circular Skates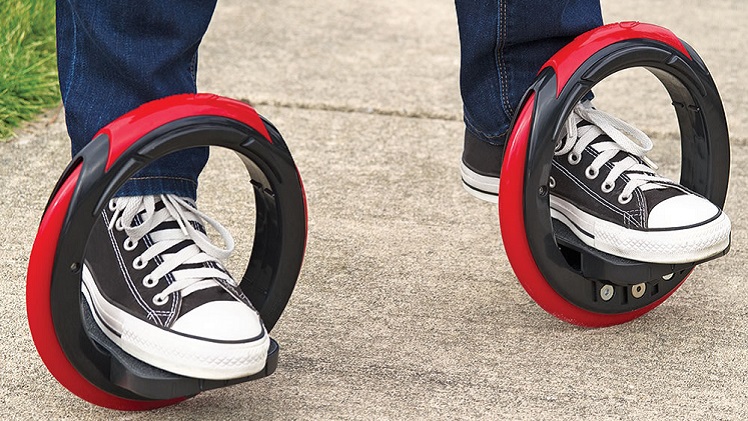 This is for all you skateboard fanatics. Meet the Sidewinding Circular Skates courtesy of Hammacher Schlemmer.
Available for $99, these 10-inch-diameter rings have foot platforms and yet look absolutely nothing like a skateboard. One look at them and you will question if you can actually use this as a skateboard. Well, apparently you can. A demo video shows riders going down sidewalks as they would do with a regular skateboard.
In order to achieve forward momentum, the skater must lean from side to side or move his/her feet in a serpentine pattern. Even though there is no physical board, the rings come with an extendable rod to connect the skates together for those new to the skates and still learning.
Those experienced riders, however, are able to perform 720-degree spins. To stop, simply drag a toe on the ground.
Check out this video for more: