It's Saturday. And you know what that means; It's time fo your daily dose of tech news, both cool and quirky.
The Ubuntu powered smartphone is here.. Almost.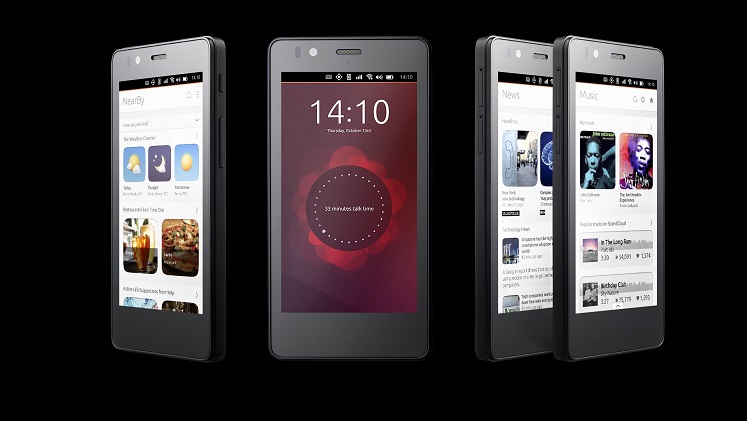 After almost one and a half years of waiting since the somewhat failed "Ubuntu Edge", a smartphone powered by Ubuntu will be released hopefully within the coming week. Called the Aquaris E4.5 Ubuntu edition, the device relies on a card-like user interface (similar to Google Cards seen on Nexus devices), that is not focused on apps. Also unlike the original proposal, the device does not become a desktop PC when plugged into a monitor.
Initially aimed at early adopters, Canonical, who are the company behind Ubuntu hope to emulate the success of Chinese companies such as Xiaomi to attract developers in the hope of them becoming advocates for the platform.
The Ubuntu handset can run apps written in either the HTML5 web programming language or its own native QML code.
However, its operating system effectively hides them away. Instead of the traditional smartphone user interface where it features grids of apps, it uses themed cards that group together different facilities.
As for the specs of the device, it has a 4.5-inch 540×960 touchscreen display, an 8MP rear camera with dual-LED flash with a 5MP camera in front. Powered by a MediaTek chipset with a 1.3 GHz quad-core Cortex-A7 processor it also has 1GB of RAM. Internal storage is set at 8GB. As for the network, support for dual-SIMs is present with current network providers being in the European region. How much you ask? Well it will cost around $190 which is not too bad.
Although it will only be released in Europe, it may even make its way to Sri Lanka. Now that would be interesting.
Destiny now has almost 16 million players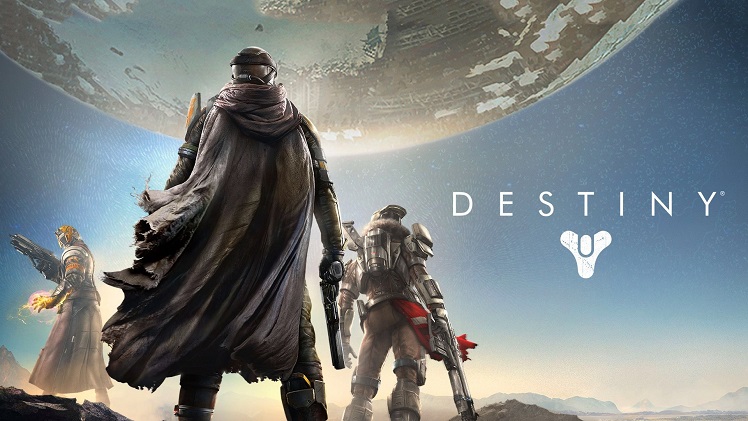 According to the creators of the game, more than 16 million people have registered to play the sci-fi shooter.
The last year was a busy one for Activision Blizzard which saw it launch several new titles, expansions of long-running games and spin-offs from established properties but the big launch of 2014 was futuristic shooter Destiny, which cost the company about $500m.
Also launched last year was Hearthstone, a card-based combat game with links to the long-running Warcraft series of titles of which there are around 25 million players.
World of Warcraft: Warlords of Draenor made its debut in November and helped to push subscribers back above 10 million.
With no mention of how many people were still playing Destiny, it was hard to judge its popularity and staying power, but Activision was doubtless satisfied with its success so far.
The company issued a warning about future earnings, saying that the weakness of the dollar could hit its 2015 revenues as about half of its income is generated outside the US.
Robot finds, cleans and folds laundry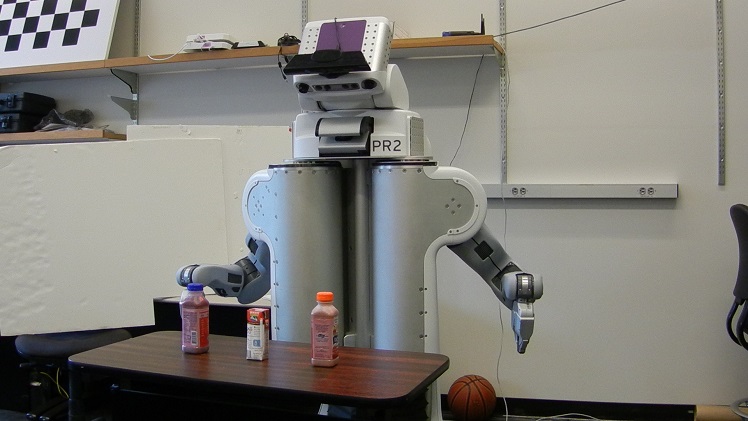 Now for the quirky stuff.
We've seen Beachbot, who draws lines, dogs and turtles in the Sand, Now, a group of artificial intelligence researchers led by Siddharth Srivastava, a scientist at the United Technologies Research Center, Berkeley, have programmed a robot, called Personal Robot 2 or PR2, to do the laundry without any specific knowledge of what or how many items it has to wash.
In addition to doing the laundry, which in itself is just another accomplishment on PR2's list, the $280,000 robot has also learned how to fetch a beer, make a coffee run and clear a table too.
The art of doing laundry is particularly challenging for roboticists because current sensing and manipulating technology is not good enough to identify precisely the number of clothing pieces that are in a pile and the number that are picked up with each grasp.
In a press release, Srivastava said "The widely imagined helper robots of the future are expected to clear the table, do laundry or perform day-to-day tasks with ease. Currently however, computing the required behavior for such tasks is a challenging problem, particularly when there's uncertainty in resource or object quantities."
The new development opens the door for roboticists to address other situations in which artificially intelligent systems must act, despite some degree of uncertainty. These tasks can fall into the categories of manufacturing, search-and-rescue operations or even space exploration.