Google launches the Chromebit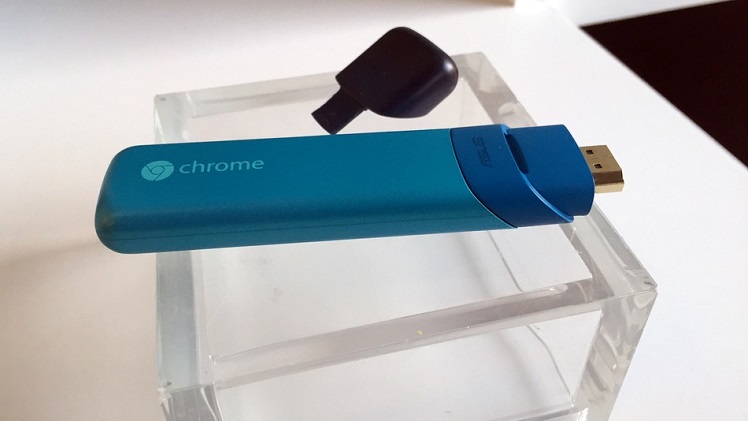 Gordon Moore predicted that the number of transistors per square inch on integrated circuits will double every year since the integrated circuit was invented. And guess what? He was right. In January, Intel released the Compute stick, and now Google has followed suit with their Chromebit.
Resembling a Chromecast, the Chromebit is manufactured by Asus and has the innards of a typical Chromebook with 2GB of RAM, Rockchip's 3288 processor and 16GB of storage. It's expected to go on sale for less than $100 though exact pricing and availability aren't yet clear.
The Chromebit has just two ports: one HDMI and one USB. The former is used to connect to an external display, whilst the latter is used for both power and to connect peripherals like a keyboard or a mouse.
Google Maps lets you play Pac-man in your own neighborhood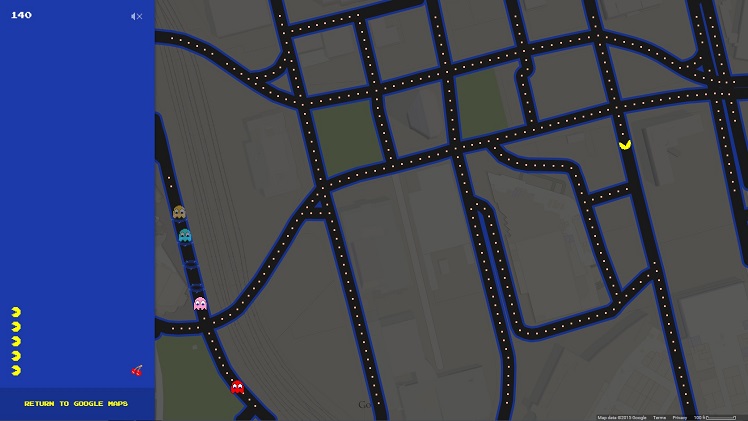 Google probably made the best April's Fool prank yet. All you have to do is open up Google Maps and in the lower left corner right beside the Street View option, you will see a familiar image. Yes, they actually integrated Pac-man into Google maps. Simply click the icon and wherever you are in the world will be transformed into a level of the game, complete with dots, power pellets and ghosts.
Sadly though, not all roads or locations are compatible for the game. If there aren't enough roads, a warning will appear but you can click the "I'm Feeling Lucky" button which will transport you to a road that is Pac-man compatible. Well played, Google. Well played indeed.
V-Nova lets you stream 4K content using 50% less bandwidth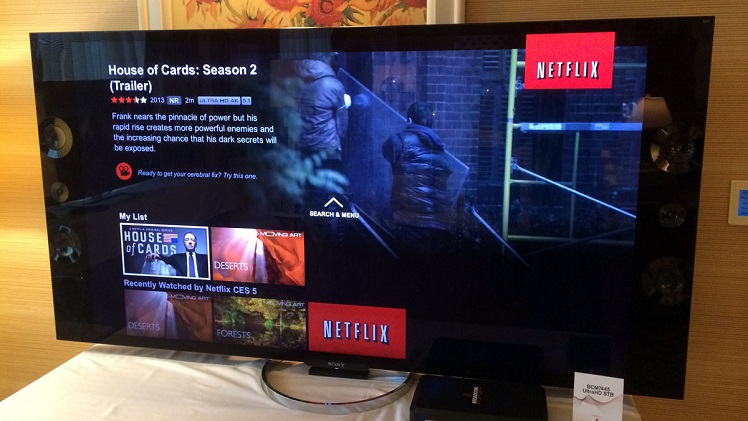 V-Nova has been playing around with their new Perseus technology which they claim could be used to stream ultra-high definition video (or 4K) to TVs and other devices whilst using only around 50% of the bandwidth currently needed. They have been in discussion with Sky, Intel, and the European Broadcasting Union to their new technology. It will effectively mean that the average home broadband speed in the UK which is around 22 Mbps), could support three 4K streams simultaneously instead of just one.
The technique they use makes use of the multiple cores within processors found in most mobile devices and smart TVs to process the picture more efficiently.
In comparison, Netflix requires users to have a stable 25Mbps broadband connection for their 4K service. V-Nova on the other hand can achieve the same quality with just 7-8Mbps.
In a similar fashion, the technology also allows HD video to be streamed to mobile phones by using a similar amount of bandwidth more or less on par with what is needed to stream music.
They hope that the new technology will help social network users share video as easily as sending a message, and give those in developing countries the possibility of video streaming where cellular data rates make it too expensive to stream any quality of video.
Miz Mooz has Selfie Shoes
You've heard of the Selfie stick right? Well, hold on to your socks, because Miz Mooz, a New York based women's shoe retailer, just announced the Selfie Shoes. To use, you simply insert your smartphone into a docking port on the shoe and take a photo by lifting a leg and tapping the inside sensor with a toe. The Shoe consists of an open square toe, which doubles as looking chique and also acts as a docking port for your smartphone.
Cheryl Matson, design director at Miz Mooz explains that another thing about the Selfie Shoes is that you don't need to use your arm like with the selfie stick, so both hands are free to be in the photo.
The Selfie Shoes are priced at $199 a pair.
Also, before we forget, that was Miz Mooz's idea of an April fool's Prank. The Selfie Shoe is a lie. Well, at least for now.
UberSUPERCAR gets you a supercar as a taxi (well almost)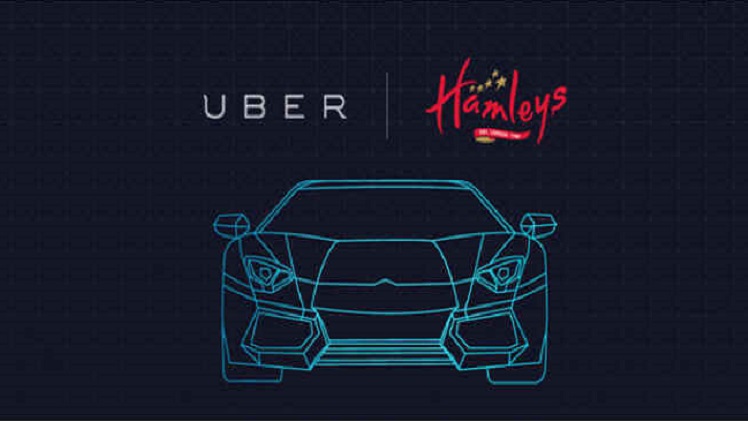 In a similar fashion, announced on its blog that it has teamed up with Hamleys to deliver a very uniques experience for its customers on the 1st of April. Uber app users in Mumbai, Delhi, Pune, Chennai, Kolkata, Chandigarh and Jaipur have the chance to order a taxi, but not just any taxi. You can take your pick from a Lamborghini or a Ferrari. This is part of what the company calls it's one-day only 'Uber Supercar' initiative.
Once requested through the Uber app, a Ferrari or a Lamborghini will be at your doorstep; a 1:18 scale model that is.
The UberSUPERCAR button will be activated automatically iPhone and Android app users. Once a request is sent, the app will ask you for your location. Once done, Uber will check if a car is available in that area, and send it to you.
In addition, Uber says (in a very tongue-in-cheek manner) that they expect a huge demand, and that users may not get a supercar immediately. Also, the user who uses the Supercar prank gets a free ride worth Rs 600 (around $10USD) for every ride a friend takes in the toy cars.