Gaming has fast become one of the top entertainment mediums in the world. It's bigger than Hollywood. The Lankan Gamer takes a critical look at this phenomenon and the unique situations it causes in Sri Lanka…
During the past few years, gaming had made its way into the Sri Lankan culture as well. Although still in its infancy compared to some other countries, gaming has now captured the attention of lot of schoolchildren, young adults and some middle aged gamers in Sri Lanka, especially in the cities. People spend anywhere 2-3 hours a week to over 30 hours a week gaming – depending on their age, occupation and of course the passion for it. However, we Lankan gamers have our own problems to deal with: 
Money matters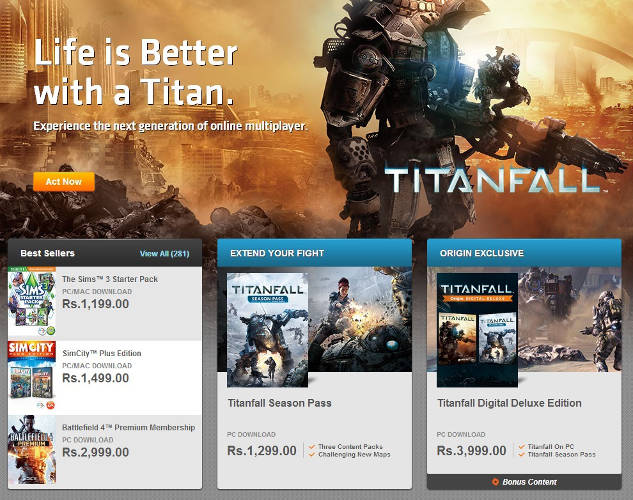 In my experience, most gamers do not have their own income: they mostly depend on their parents to fund their hobby. This is not easy in a country like Sri Lanka where the average income cannot cover a hobby that can be quite expensive. Parents are even more reluctant because they have no idea about what gaming truly is. They think of it as a hobby that your child would get massively addicted to, crippling their education completely. People tend to freak out over the unknown. To be fair, in their time they'd rather have gone out in the Great Outdoors rather than be slumped behind a chair.
Right now the games industry is in a transition period. Most of the new titles only support DirectX 11 and that means most of the PCs are already obsolete. You can have DX11 enabled basic graphics card for cheap, but modern gaming demands serious compute power – for an acceptable gaming experience, cheap hardware simply does not cut it. 
Unfortunately in Sri Lanka, PCs are the main gaming platform. It's versatile: usually kids get a desktop PC or a laptop for educational or research purposes and then start gaming on it. End result: this keeps most people from playing good AAA titles like they should be played. Most of the PCs in Sri Lanka can't play those games well since most of them come with only an onboard VGA: you can play, but at settings so low it looks like 2005 all over again.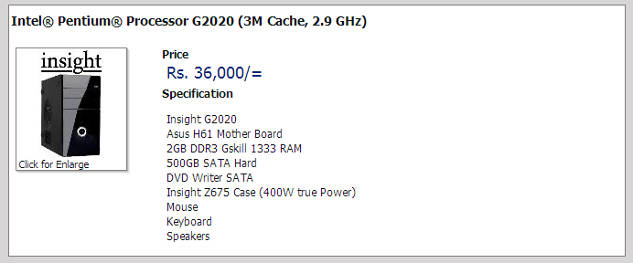 Now when we do have a PC that can play the latest games, then we have to think about getting games. At the moment most of the gamers use pirated copies, but increasingly, games are becoming impossible to pirate – Battlefield 4 or Titanfall multiplayer, for example, must be bought. It's true that Steam sales offer games at dirt cheap prices, but even that can be hard to get if you have to convince your parents to spend upwards of Rs. 500 on a game. The console side of this story is even worse where games are even more expensive. 60 dollars, the standard price for a AAA game, is Rs. 7800. In the average household that is a HUGE chunk of money. 
Where's the infrastructure? 
A major component of modern gaming is the internet. Most titles nowadays have some form of online component. Apart from gameplay aspects, games are regularly updated and pushed through the internet. Currently Sri Lankan internet infrastructure is terrible for widespread gaming. Yes, we do have a relatively good internet coverage, but the Quality of Service and the Cost/Bandwidth ratio is quite high, not to mention our broadband connections are data capped.
When the next generation of games are coming with huge downloads, easily over 10gb + over 1gb of updates over the lifetime of a title, this is a nightmare. We live in a world where game makers take uncapped, high-speed bandwidth as a basic service rather than a luxury. The latest example being the much hyped Titanfall, where the PC version of the game is a massive 21 GB download and an even more insane 49 GB install. 
Another infrastructure problem is the lack of local game servers. Apart from a few servers for Call of Duty 4 and Counter Strike, there are hardly any servers available inside Sri Lanka. We mostly have to depend on connecting with players in the Asia Pacific regions. Joining game sessions hosted in these countries is a best case scenario: more often than not we get thrown into games hosted in Europe, US or the Middle East, where the network latency is so high it's unplayable. You end up going against foreign players with vastly better pings than you: by the time you turn around they've done the Macarena around you. Of course this depends from game to game, but generally this is the state of things for us.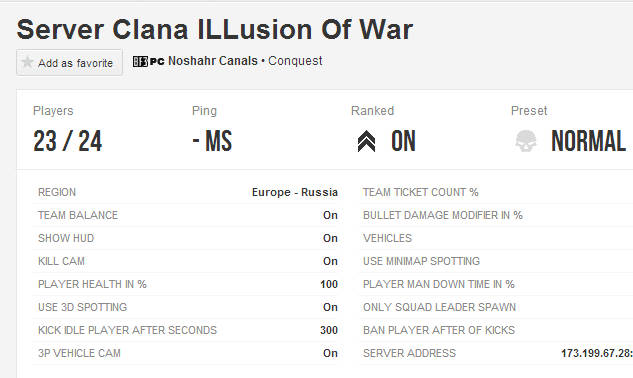 More players, please!
Sri Lankan gamers are few and far in between. On one hand you have every guy or girl who plays single-player games. On the other hand you have the competitive gaming community, which is almost entirely COD4 or Dota (recently, Dota 2 and League of Legends). Anything else? Unless you've got a fairly coordinated team of friends, you might as well forget trying to find local players on public servers. Rather, you end up with Russians (Medic? Nyet, nyet!) or our wonderfully incomprehensible South Asian comrades (Medic la?). Again, ballooning requirements play a strong part here. It's not easy to run Planetside 2 or Neverwinter on a six-year-old PC. 
The silver lining is that things are improving. More and more people are taking the plunge – an excellent example is last year's Sri Lankan Cyber Games, which saw some 10,000 people pop over to watch or participate in competitive gaming: and this is without the uncounted hordes who do the single-player gig. In time we might even be able to overcome these issues. All we need is a lot of money and better ISPs.
And pigs that fly, too.