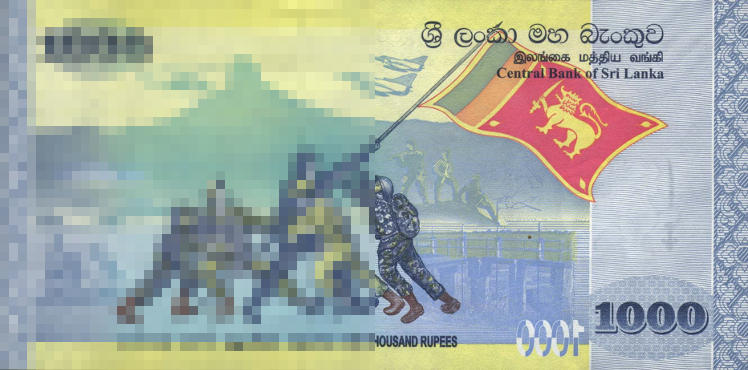 There's a series of meetings called Spike that happens on and off: a bunch of people who're running startups get together with a bunch of people who want to set up their own startup and they chat over a couple of beers and pizza.
One of the most commonly discussed issues is funding. In a world where massively funded tech startups seem to be the norm, Sri Lanka seems to be a bit behind the curve – or is it?
Contrary to popular belief, there ARE people who fund startups in Sri Lanka, and you don't have to be born into riches to actually do your own thing. Let's start the list:
Spiralation


ICTA's startup incubation initiative is a good place to start. Spiralation is best thought of as an exam with a grand prize at the end. After the initial pitching, you're thrown into a mentoring program with milestone to hit and tight schedules to hit them by. If you succeed, you end up with a certain amount of money on your hands. If past years are anything to go by, it's be around 700,000 rupees.
Not a lot, definitely not Silicon Valley standards. In fact, not a patch on what many top people in the industry actually make. But 700,000 rupees is often enough to keep a little company going for that couple of extra months needed and to pay for stuff like incorporation. It can pay for some stellar content and a brief domination of Sri Lankan Facebook. There's all manner of ways you can use it. Getting in: Use this fantastic "Apply for Spiralation" link.
Venture Engine
Venture Engine is a project by Blue Ocean Ventures, the Indian Angel Network and the Lankan Angel Network.
In a nutshell, these are groups of very wealthy and affluent businessmen and women who raise the initial funding for companies (the word "angel" stems from Broadway, where people used to provide funds for theatre).Angels provide both funding and mentorship – read that as millions in rupees and powerful social and business advice and connections (note: it's incredibly good advice).Venture Engine, then, is a platform that lets you access these people; if your idea makes business sense, they might fund it. Trekurios, Takas, 24/-7 Techies – these are all companies funded by Venture Engine. They're generally very picky about what they select and, at the last count, have raised over 500 million rupees for 15 companies. There's a lot of industry heavyweights involved, either directly or through informal connections.Getting in: their website is strangely unhelpful. Contact them on their Facebook page.
That's a very short list. The reason is that there seem to be few companies openly (and actively) pursuing investments in technology. I short, this isn't Silicon Valley.
That's not to say there aren't venture capital firms:
Blue Ocean Ventures
BOV shows up again. Compared to other venture capital firms, these guys seem to have the largest media footprint. They're involved in quite a lot of tech-related events, including a number of hackathons. By and large, they seem to be aware of technology and tech-based startups. 
Lanka Ventures


Lanka Ventures invests mostly in massive energy and healthcare (two things that people will always need) – like Durdans and certain hydroelectric power plants.

East West Capital
A private equity fund that touches on Sri Lankan and Singapore. They have investments in media (think broadcasting), hotels and hospitality and in engineering.
The Emerald Fund


NDB partnered with Zephyr, a US-based company specialising in managing investment funds in emerging markets, to create the $50 million Emerald Fund. It looks for small and medium enterprises.



Free Lanka Capital 
Unless you're into plantations, this one is a long shot. They own huge tracts of land and some power generation to boot.
Jupiter Capital Partners
These guys made major news in 2014 when they announced they were launching an $75 million fund for Sri Lanka. Their web presence is minimal, but they are apparently looking for SME's with offshore growth potential.
Ardent Ventures


Ardent invests in South East Asian firms, mostly e-commerce. They describe themselves as incubators. One of their investments rings a bell with almost everyone: it's a site called wow.lk. 

Disrupt Unlimited
This one was pointed out by Charitha (see comments below). Disrupt is a seed accelerator hunting for startups that do new things in apparel, textile and accessories. They have a fantastically comprehensive FAQ that will give you an idea as to how the process goes.
If these firms are unknown, it's possibly because many of them seem to keep a fairly low profile; while we run into Blue Ocean ventures a lot, Chances are we've missed out many other funds on this list, so if you do know one that's not here, drop a comment and we'll add it.
There's also the route where you find friends with money and convince them to fund, and perhaps join you. Rich friends and relatives work, but only if they're of a particular entrepreneurial mindset.
Remember that at the end of the day, almost every startup has to face rejection on the way to success. One of the most relatable examples would be Yamu: in our last Startup Parable,  we learned how Yamu's initial idea – a Uber-esque app – was rejected by investors; then they retooled and came back as a content site known to almost every urban Sri Lakan with internet access.
Thoughts? Drop us a mail or comment below.