After almost 3.5 years in operation (more than 10 years if you count the times when they were named CellTel and Tigo), Etisalat Sri Lanka today launched their new customer rewards scheme – Epic Rewards, a loyalty program quite different to that of the popularly known Dialog Star Points.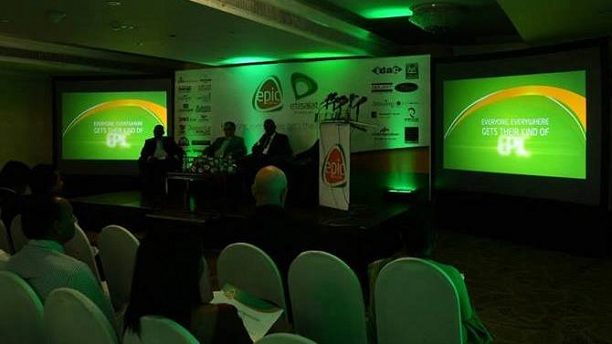 In simple terms, this is where you earn rewards called "rings" for almost any type of transaction that a subscriber deals with Etisalat and when you have enough "rings" you may spend, redeem or "burn" (how Etisalat calls it) at various merchant partners and "Epic" activities carried by Etisalat.
Speaking at the launch, CEO of Etisalat Sri Lanka, Mr. Duminda Ratnayake said that Epic Rewards is not a rewards scheme aimed at an elite group of customers only. It's for everyone from everywhere. It's a way of saying "Thank You" to our customers.
We were also informed that Epic Rewards is a program not only run in Sri Lanka. Mr. Robert Lee, Chief Commercial Officer of Etisalat Sri Lanka informed that Epic Rewards program is running in most of the countries that  it operates around the world. It's customized according to the culture and the style of the particular country he said. He also informed that over 350 merchant outlets are available around the country where the "rings" could be "burned" and that more are on the way.
Explaining how the program will work, Senior Manager of Marketing and Customer Loyalty Mr. Shameel Bishri said that the "rings" earned by customers are valid life long and do not have an expiry date. Customers could accumulate points for years and then "burn" them on offers. He also said that the program was designed after extensive survey done among their customers on what they wanted as a loyalty program.
The mechanism of earning points is pretty simple according to how we understand. You have 3 membership categories according to your average spending in the last 6 months. And according to your membership type, you get bonus rings if you're a more than average customer. You earn rings for any payment or reload made above Rs. 50 or more.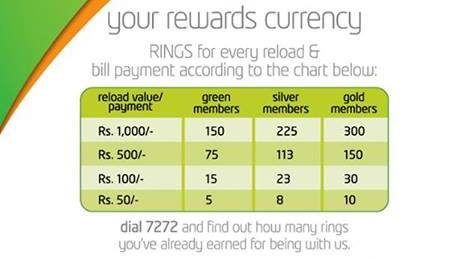 So here's an example. If my average for the last 6 months is Rs.2000/- then I will be a Silver member. And for this month if I pay my bill of Rs.1550/-, then I earn the following amount of points.
(150 x 1.5) + (75 x 1.5) + (5 x 1.5) = 683 rings.
Simple, aint it? Well there's more bonus ways of earning "rings" which we'll let you find out from the Etisalat website or by bothering their call center staff (have fun!).
Also speaking at the event, we had Mr. Priyanga Hapugalle from Direct Solutions to talk about the partner merchant program of Epic Rewards. Mr. Hapugalle informed that all the merchants at the launch of the program were those that were recommended by their customers and those who they were able to strike a deal with on time. He said more are on the way. He also said that the program is not limited to big merchants but even small merchants can join and give discounts and offers using Epic Rewards program. Etisalat will also work with the merchants to improve their offers by analyzing the trends of what the customers "burning" trends are.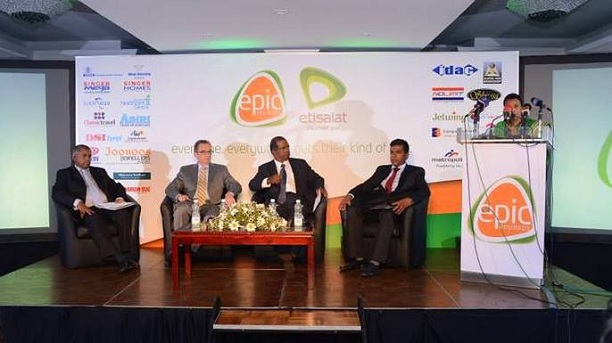 It certainly looks an interesting program according to what we could understand about it in a limited time. To know of the success of this program, we will have to give it a bit time to pick up. After all, they need to get the message across to almost 4.5 million customers (more if certain industry rumors come true in the near future). We at ReadMe will keep a close watch on this new scheme and keep all you readers updated on the latest developments in the telecommunication industry!
Have something interesting and IT related to share? email the [email protected]