Are you one of those naked professionals online? A lot of professionals have a LinkedIn profile but not everyone is leveraging on its networking potential. LinkedIn has fast risen to become the social media platform of choice for many professionals. With over 230 million LinkedIn members worldwide (Source: LinkedIn Campaign Manager), maintaining a presence on LinkedIn has increasingly become an essential part of your professional life.
Here are the tips to get you started with dressing up your naked profile and building an online reputation.
Review and Update Your Profile Frequently, First and foremost being updated with the constant changes LinkedIn roles out, is essential. Hence, maintaining a great personal profile by making use of all the current updates is vital. Make sure your profile picture is one which is taken recently with your current look and the headline is updated with keywords. In this 6-step series of articles, you will discover on how to create a great personal LinkedIn profile that can help you get started with enhancing your personal profile, keep an eye on the numbers concerning your profile such as the number of times your profile has been viewed and the number of times you come up on LinkedIn search.
Include smarter keywords if your results aren't satisfactory as these would help you rank higher on LinkedIn search and increase your reach. The more number of members who view your profile, greater the chance of them clicking through to your website or blog to get to know more about you and your business. Keeping your profiles updated and constantly reviewing them is the foundation of a successful presence on LinkedIn. Take care of your image and people would definitely start noticing your presence. To further cover up your naked LinkedIn profile, you can add in your latest projects or achievements. It would definitely help in uplifting your profile.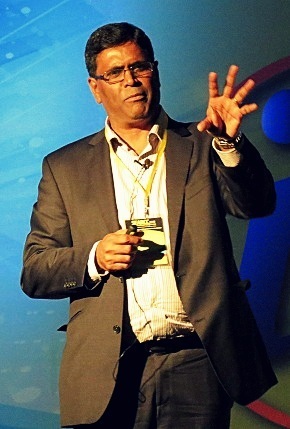 Build Your Network. By building a network of connections, the possibilities of you getting found on LinkedIn increases at the same time. Focus on having both quality and a good quantity of connections as both the depth and breadth of a member's network are considered when ranking on search results.
Make sure that your connections are relevant in terms of, the community they live in, the groups they belong to, their respective industries, interests, etc. If you're trying to connect with people in a mutual group, make sure you're active and can be remembered by the person whom you send the invite to. If you're trying to connect with a lesser known person make sure to drop a personal message providing a reason to connect. It will help improve the quality of your network,especially if they're industry experts or people you would look up to whom you don't really have real-time connection with.
If you're keen on uplifting your professional profile online, LinkedIn is an important aspect in your arsenal. Find out more here about the "Social Selling – Leads from LinkedIn" workshop organized by zMessenger and conducted by Logan Nathan on the 22nd of October, 2013 at Hotel Galadari.
Logan is a LinkedIn trainer and brings to the table extensive experience consulting and training hundreds of professionals all over Australia on the merits of building an online reputation using LinkedIn. This workshop is the first of its kind in Sri Lanka and helps you take your LinkedIn presence and social selling initiatives to the next level." The Digital media partner is Readme and print media partner is Ceylon Today for this upcoming event.