It doesn't matter whether it's sunny, raining or NYE. Things keep happening in the tech industry – Here's news from the dawn of the new year:
Samsung powers its 2015 Smart TV's with Tizen
Three years ago the world was introduced to a new operating system: Tizen. This was an operating system that Samsung promised us would rival Android. Fast forward to present day and the promises have yet to be realized. Android still reigns supreme. While a few smart watches from Samsung run Tizen, its smartphones have had the bad luck of being delayed.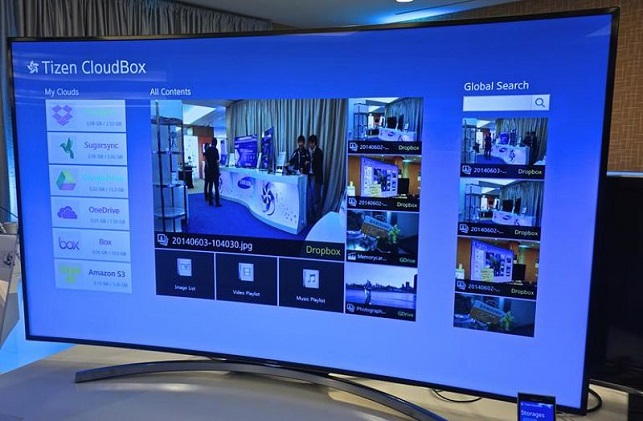 However Samsung isn't giving up on the platform just yet. Samsung has announced that it's upcoming range of Smart TV's in 2015 will be running Tizen.  While they have nice features such as being able to have the Smart TV pair with a (Samsung) phone or tablet and watch TV on it, even when the TV is off. However, it's unlikely that Smart TV's alone will help Tizen live up to it's original hype. Expect to see a prototype unit this year at CES 2015!
Linux moves into Chromebooks
Last year if you wanted to run Linux on a Chromebook, you'd have to use a virtual terminal with an extension known as Crouton. This year, you can run Linux in a normal Chrome OS window.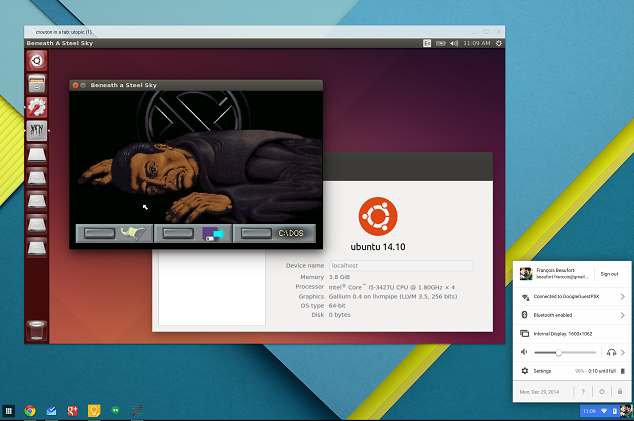 As we've learned from Yudhanjaya here at ReadMe: it's a complete myth that Chromebooks are useless. Whether it's online or offline a Chromebook is a cheap, portable laptop that can do a lot of basic tasks just like any other PC. If you're a Chromebook owner interested in simplifying the process of harnessing the extra power of Linux, Googler Francois Beaufort has you covered.
India blocks 32 sites. Restores access to a few later
As New Year's Eve dawned, Indians were in for a surprise. Some of their favourite sites had been blocked. Take a man's internet away and he shall be rage furiously. This is something the Indian government found the hard way as regular Indians went to Twitter to vent their frustrations.
Insane! Govt orders blocking of 32 websites including @internetarchive @vimeo @github @pastebin #censorship #FoEx pic.twitter.com/F75ngSGohJ

— Pranesh Prakash (@pranesh_prakash) December 31, 2014
Thankfully, earlier today the Indian authorities unblocked 4 websites: GitHub, Vimeo, Dailymotion and Weebly. The authorities also released a press release, stating that the websites were blocked as they were "were being used for Jihadi Propaganda." Interestingly, unlike most censoring countries, India is open to restoring access to the blocked websites. Provided the site owners work with the law. The only question on our heads is: how did innocent GitHub get caught in all of this?