Uber is evolving the way the world moves. By seamlessly connecting riders to drivers through our apps, we make cities more accessible, opening up more possibilities for riders and more business for drivers. From our founding in 2009 to our launches in hundreds of cities today, Uber's rapidly expanding global presence continues to bring people and their cities closer.
And now, for the first time in Sri Lanka, Uber, in cooperation with Simplifly featured the ultimate experience, UberCHOPPER. This one-of-a-kind on-demand, UberChopper has the combination of an adrenaline rush, sky high style, luxury and amazing scenery. For one day only, Uber riders had the chance to experience an unforgettable ride in a helicopter owned and operated by Simplifly, by simply tapping a button on their Uber app.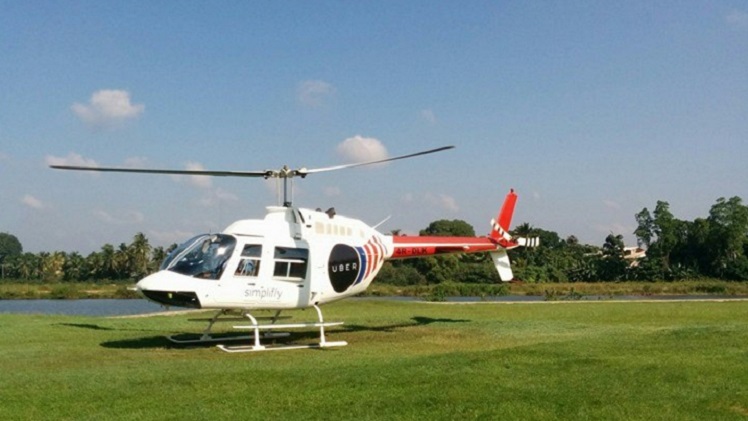 Varun Mundkur, Senior Launcher, Uber said, "Uber is all about bringing amazing experiences to people on-demand using the power of new technology – whether it' a safe, reliable ride around Colombo or an aerial tour of the city. With UberCHOPPER we gave a number of lucky riders the ability to experience a unique helicopter ride, touring the skies and to witness the breathtaking views of the city at the push of a button."
"We are truly excited to have been chosen by Uber as their partner for the UberCHOPPER experience. Uber is a global transport phenomenon, and to be part of their launch here in Sri Lanka is a testament to the team at Simplifly. After starting out with just one helicopter in 2004, we now operate a total of six aircraft and helicopters around the country and are proud to be the largest privately owned air services provider in Sri Lanka. Our partnership with Uber is yet another milestone on our journey to make flying simple, fun and affordable to all", said Suren Mirchandani, Founder and Vice Chairman of Millennium Airlines, the company that owns Simplifly.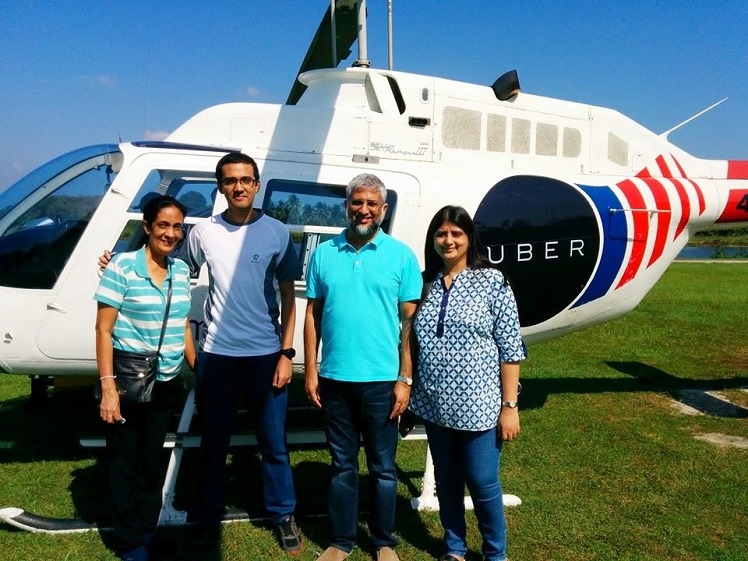 The UberCHOPPER service ran from 09.00am – 11.00am on Sunday, 03 January 2016. To request, riders simply needed to select UberCHOPPER in the Uber app. Then select their "Set Pickup Location" and hit request. Once the request was confirmed, riders received a voice call for final confirmation. An Uber car picked them up, and transported them to Water's Edge, and were then taken on a once-in-a-lifetime 15-minute aerial tour of the city.
Before Colombo, riders in New York, Austin, Cannes, Hong Kong, Jakarta and several cities around the world have also experienced UberCHOPPER.