After much hype and buzz, the first UX meetup in Colombo unwrapped to a tight zipped room of 80+ enthusiasts at 99X Technology, who were kind enough to offer a space for the meetup and also feed the gathering in abundance, courtesy of Sponge.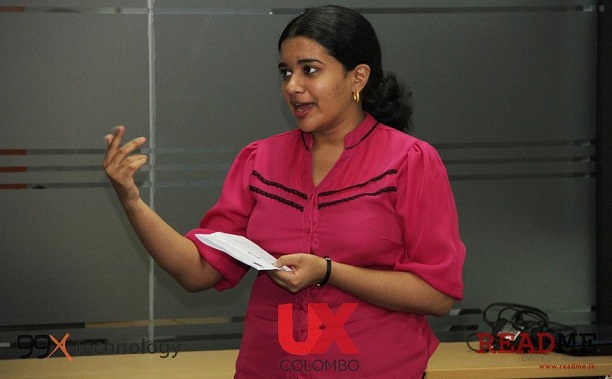 This time with a breath of fresh air among the local meetup scene we had a female host @SueKiri doing the gap fillers with a nervous yet friendly smile. No sooner she did the inevitable intro, Shiran took the limelight when he walked in with his black shirt and curios look and began confessing the story behind UXColombo, and why he founded this group.
"It all started during the credit crunch when I had to lose my job. I came to Sri Lanka in search of another, and found out that the right talent was not matched with the right pay. UX as a profession was basically non-existent and those who un-knowingly did were taken for granted. It made me sympathetic."
"What started as a simple idea to nurture and educate UX enthusiasts, lived in the form of an inactive Facebook page for over a year until June this year when it came back to life with the help of some friends. Today we take the first step to a long journey ahead."
The clock followed the schedule effortlessly and the presentations were well laid out with two simple objectives – to introduce what UX is all about and why it is so important in our day to day lives.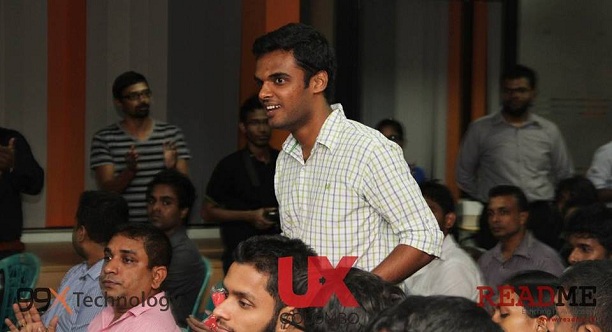 Pramith and Hasanga shared some eye-opening examples of what UI is and what UX can do. Indeed UI can be made all flashy to look good, but UX gives priority to the ultimate experience over interface. While Hasanga's casual attitude and sarcastic comments lifted the room with occasional laughter, Kalana on the other hand had a more serious tone explaining the importance of 'context' for various types of UX.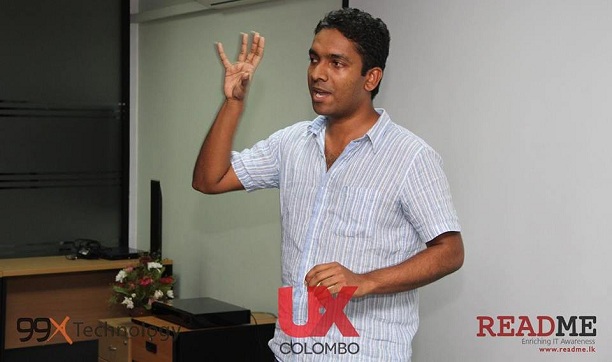 Oh, and did I mention freebies? Well, free UXColombo tshirts were thrown at whoever who asked questions during the Q&A sessions. Unfortunately the others had to dig their pockets for Rs. 1500 to grab one home. But hey, we all got those shiny stickers right?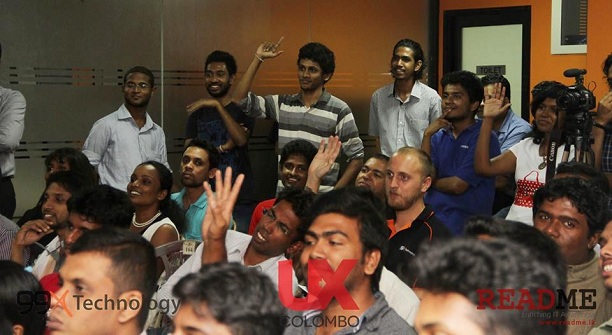 Checkout Facebook Album here.
Have something interesting and IT related to share? email the [email protected]