Blue Ocean Ventures and the Indian Angel Network are coming together for yet another Venture Engine. For those not aware of it, Venture Engine is a project to help out startups in Sri Lanka. It's played a massive part in helping out startups in Sri Lanka, raising some Rs 200 million in 2013 and kicking off 12 businesses over its two year duration, not to mention providing a mentoring program via the Lankan Angel Network (LAN) and the Indian Angel Network (IAN).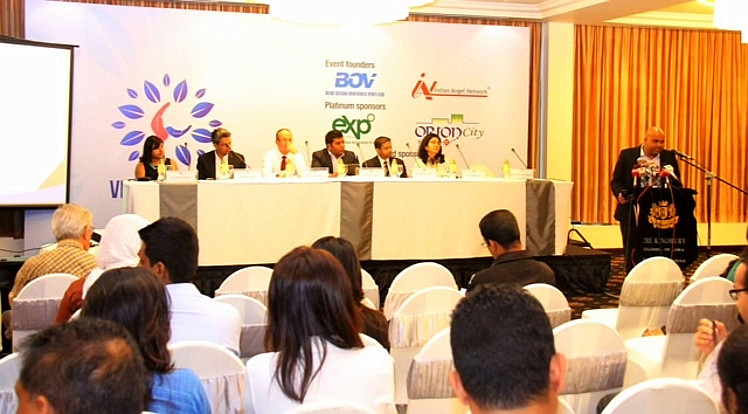 2014's program, endorsed by Expolanka, Orion City and Dialog Axiata, opened its doors on the 25th of April to up-and-coming startups and plans.Candidates (both owners of startups and aspiring entrepreneurs) are encouraged to submit their startup business plans by May 26th, after which a rigorous selection process will ensue.  A panel of potential local and overseas investors will review business plans of applicants, selecting a minimum of 20 applications to move on to the second pitch round, and provide valuable critique and insight during this segment of the process. Those who survive all the way to the end strike gold – both funding and extensive mentorship to help make their companies work.
"From simple beginnings as a small fruit and vegetable exporter in Dam Street, Expolanka has risen to a diversified conglomerate ranked amongst the top ten business entities in Sri Lanka with a global footprint across 18 countries.  Entrepreneurship is the cornerstone upon which our success is built and we understand the challenges of venturing out on new territory.  We see immense value in the exposure and guidance VE provides its participants and its cascading effect on the economy," stated Hanif Yusoof, Group CEO, Expolanka.
"Without platforms such as VE, we run the costly risk of these ideas never reaching realization.  Orion City, once a startup itself, understands this need and is committed to developing the Sri Lankan IT sector.  Furthering this goal, we are excited to announce the launch of Orion Nest, a dedicated facility for start-ups," emphasized Jeevan Gnanam, CEO/Director of Orion City.
"Venture capital has proven to be an essential ingredient in driving innovation and national competitiveness. Dialog is privileged to be a partner in the Venture Engine competition for the third successive year and it is particularly rewarding to note that within a short space of two years, the Venture Engine programme has succeeded in seeding several business ventures which are globally competitive," said Dr. Hans Wijayasuriya, Group Chief Executive of Dialog Axiata PLC.
Intrigued? Hop over to www.ventureengine.lk. For assistance, drop an email to [email protected].