A veteran and pioneer of the Sri Lankan IT industry Dr. R. B. Ekanayake got his call to leave the world on 17th of January 2014. Starting his praiseworthy career nearly 45 years ago deploying the first main frame computer in Sri Lanka at the State Engineering Corporation, Dr. Ekanayake also headed the IT divisions at the Bank of Ceylon, Sampath Bank and Commercial Bank.
Being the man responsible for founding the Computer Society of Sri Lanka (CSSL) and having the honor of being its first president, he later became an advisor and member of CSSL till he departed. He was also a member of the Presidential Committee that drafted the first National Computer policy for Sri Lanka in 1983.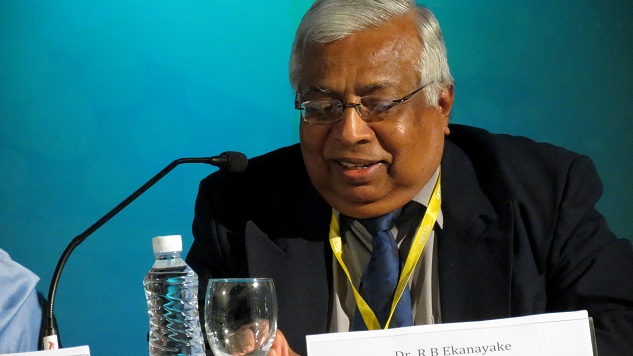 Being the first Sri Lankan to gain membership at the British Computer Society, a little look back into history reveals that Dr. Ekanayake was also the head of many IT related departments in Sri Lanka – being the Chairman of the LK Domain Registry and Sri Lanka CERT while also being a member of the Board of Directors at the ICT Agency of Sri Lanka. Dr. Ekanayake, true to his passion has made immense contributions in the field of IT in the Banking Sector by helping to design the architecture of the image clearing system which was used for the dollar clearing system in Sri Lanka. He also was a member of the panel that reviewed the Computer Crimes Act of Sri Lanka.
His highly regarded career and contributions eventually made him the only recipient of the "Lifetime Achievement Award" presented in 2007 by the Sri Lanka ICT Association – an umbrella organization of many IT related organizations in Sri Lanka. Like the current CSSL president Ajit Salgado said, "This is a great loss to Sri Lankan ICT industry as well the entire nation. We should be thankful for the service which Dr. R. B. Ekanayake has contributed to Sri Lanka over many decades".