The Indian messaging app Hike has taken the highest spot on Google Play's Top Free Apps, passing WhatsApp and Facebook in India. Hike also overtook the top-spot in IOS App Store as well last week – and they've kept up the same success streak on the Windows Phone application Store. In fact, they've hit 20 million registered users and add a staggering 300,000 users per day, according to Bharti Mittal, the CEO of Hike.
For an app released in December 2012, such rapid progression is very interesting. How is Hike is ahead of WhatsApp? By paying very close attention to its target market, it would seem.
For one, Hike's feature list includes 'Hidden Mode' – a feature which enables you to password-protect your private chats! "In a country like India, where teenagers stay with their parents and families, where their need for privacy is constantly challenged, we believe this feature could be a boon," Mittal explained.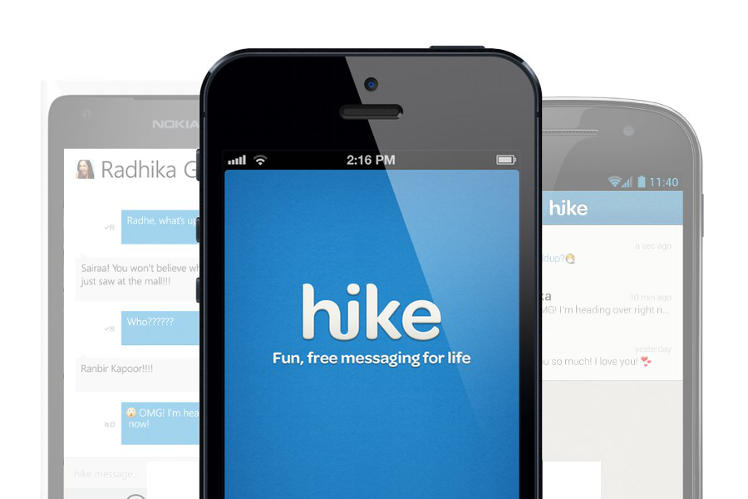 Another deft move by Hike is message-to-SMS offline option. Normally we get GPRS drops (or need to turn off data to save battery) – and not all of us have smartphones or internet-enabled phones. At times like that, Hike converts your messages into SMS. Once you're connected; your messages will bump back into free Hike messages, allowing you to continue your conversation seamlessly from the point where you left off from SMS.
Hike's success also stems partly from the TV advertisements they've been running, reaching sizeable chunks of the TV-loving population of India. At the time of writing, WhatsApp still has a larger subscriber base than hike – over double the number of monthly active users, in fact – but given how fast Hike's growing, it may not be that long before they catch up.  Indian smartphones are already taking the market – we can hope to see an Indian app doing the same.