"A very good example of a millenial is my daughter. Recently my wife gave her a Samsung smartphone. The next day she had an album of One Direction songs on it. I asked her how, and she said "I connected the phone to the laptop through the USB cable, downloaded the MP#s, used the media manager to transfer the files." And this is a ten-year old speaking.
"These are milllenials. This is the new generation of customers. Millenials have little brand loyalty: whatever gives them a better experience, they'll jump for it. What we consider novelties are necessities for this crowd. Take the WSO2Con app. For us it might be a nice extra feature, one we can do without. A millenial, on the other hand, is going to walk in expecting to see an app. In fact, I recently attended an event where the oil lamp was lit by an iPad app. That's the level of innovation that this market expects from us."
That's Chandika Mendis from Virtusa, and this is the second (and last) day of WSO2Con Asia 2014. Let's roll.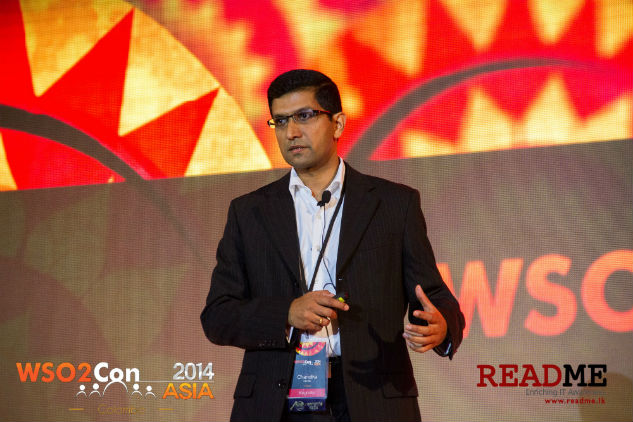 [liveblog]