The only gripe revolving around the Android Wear project and wearables such as the LG G Watch and Samsung Galaxy Gear is the price (as usual). The Gear 2 retails in Sri Lanka for around Rs 34,000 in Sri Lanka. Couple that with a compatible smartphone and you're looking at around spending close to Rs 70,000 for both. Oh your poor wallet.
But hold on to your seats folks. There's a light at the end of the tunnel.
Chinese electronics company Xiaomi Inc (at a special launch event in Beijing) unveiled its new Mi 4 flagship smartphone. Along with that, they also formally announced its very first wearable, the Mi Band. The most exciting part about the Mi Band is it packs a similar set of features to wearables like Sony's SmartBand, but instead of pricing it exorbitantly, Xiaomi is delivering the goodness of its Mi Band for $ 13.
If you thought your eyesight was playing up, read it again: the Mi Band is $ 13!.
You mean apart from it being so cheap and affordable? Well, the primary and most obvious use would be for fitness, with the Mi Band having sensors built in that can track various health metrics such as heart rate and pulse. In addition, there's also sleep tracking and an accompanying smart vibrating alarm that wakes you up gradually. Think FitBit.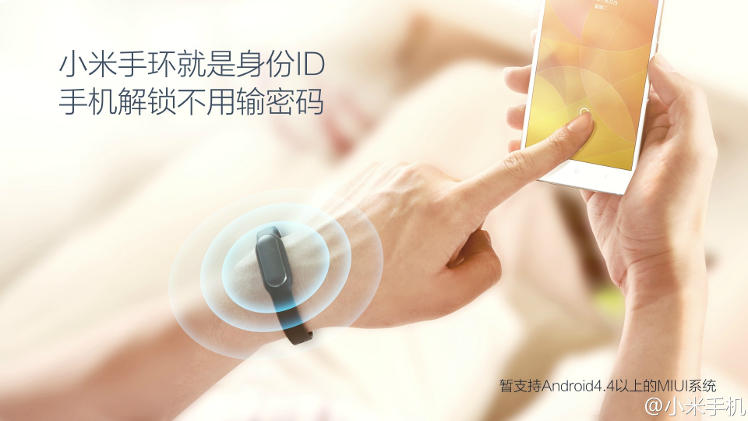 The Mi Band is also waterproof with a rating of IP67. There's bold claims of in terms of battery life – Xiaomi says the device can last 30 days on a full charge. Sure it doesn't have a screen or fancy looks but for that price, what more could you ask for? It even comes in five colors.
The Mi Band also doubles as a security token that can unlock your smartphone when you are close to it. We believe that this feature would only be compatible to Xiaomi devices and even then, only to select Xiaomi devices, but you can bet that given the customizability of Android, there will be someone out there who can do enough fancy footwork and get it running.
When you put everything together, the Mi Band – for just $ 13 (approximately Rs 1700) is a proper steal. Bear in mind that it will probably only arrive officially in China and neighboring Asian countries: you might need to look to Ebay or DHGate for what you need.